IsaDora Bella Vita, Spring 2013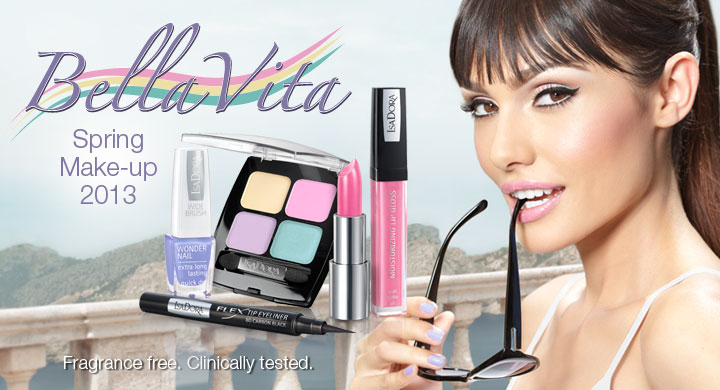 (kilde:isadora.com)
I uke 7 kommer IsaDora sin vårkolleksjon og jeg har Rosette og Bella Vita til å vise dere i dag, har dessverre ikke de to andre i kolleksjonen som heter Macchiato (beige/nude) og Pistacchio (mintgrønn) men svenske bloggere har disse og de er å finne på flere blogger.
IsaDora.com skriver dette om inspirasjonen til kolleksjonen:
A young yet sophisticated look.
Seaside resorts, the Mediterranean, nostalgia and living the good life are key words which embrace this look's most important influences. Think Audrey Hepburn in the 50s with a contemporary twist.
Først ute er Rosette en Barbierosa pastell, 2 lag med over og underlakk. Ingen problemer med påføring.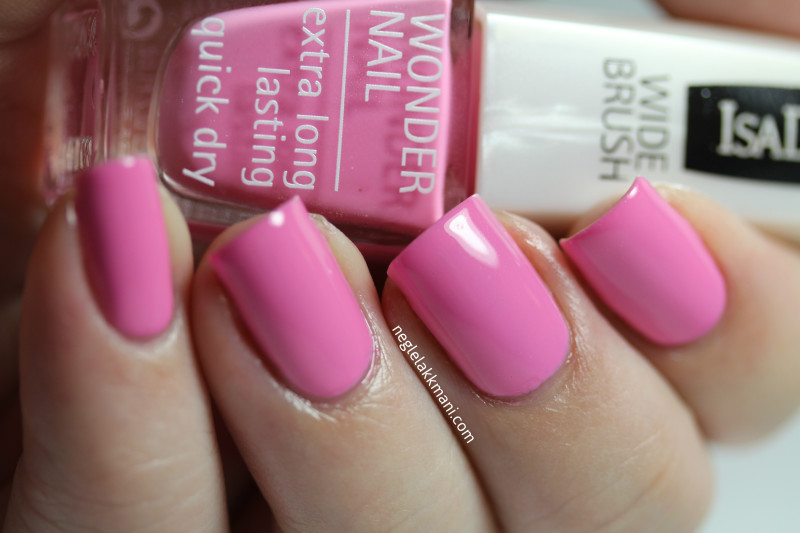 Neste er Bella Vita som deler navn med kolleksjonen, den er min favoritt, den  vipper mellom blå og lilla. Det jeg av og til savner når jeg blogger på norsk er de engelske ordene for farger, de har så mange flere enn oss. De ville ha beskrevet denne som periwinkle. 🙂 Man kan skimte litt skimmer i flasken men det er ikke synlig på neglen. 2 lag med over og underlakk. Ingen problemer med påføring. Den heller mer mot lilla i RL, men det greide ikke kameraet mitt å fange så godt.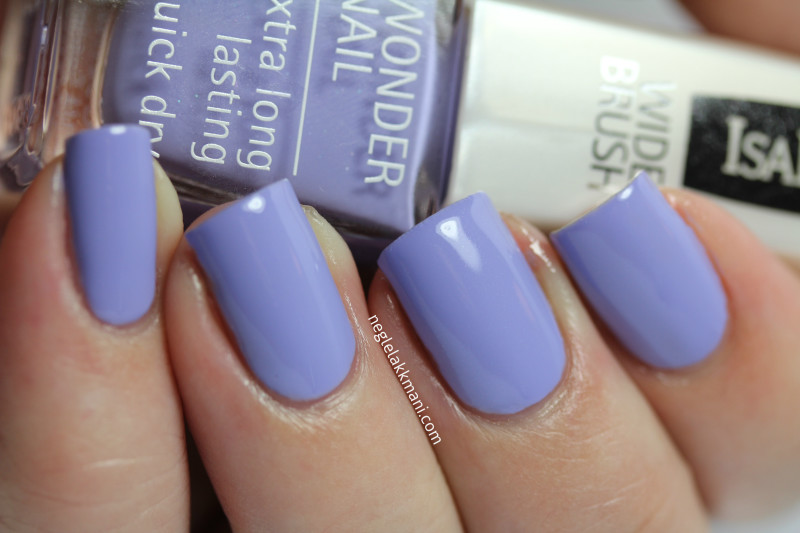 Jeg får vårfølelse bare av å se på den! <3
I følge IsaDora Norge skal denne kolleksjonen komme i uke 7, men jeg har allerede fått høre om at folk har fått kjøpt den i butikk nå. Så det er bare å begynne å holde utkikk. 🙂
Godt å se at pastellene er på vei? Det er iallefall et sikkert vårtegn!
Lakkene koster kr 89,-
Lakkene er vareprøver fra IsaDora Norge.