Spilleliste: Back To School: Pop It Up!
Dagens negler er inspirert av en vindfylt høstdag, jeg fortsetter med høstinspirerte manikyrer. Jeg begynte jo med knallfarger tidlig i år så jeg er veldig klar for mørkere farger nå. 😉
Baselakken er The Perfect Cover Up fra Dressed To Kill, Essie sin høstkolleksjon. Den er en nydelig tealfarget cremelakk, om du er stø på hånden kan du greie deg med et lag. Jeg la to av gammel vane. Motivene jeg har stemplet på er fra DRK XL Designer 1 og gull-stempellakken er fra Mundo De Unas.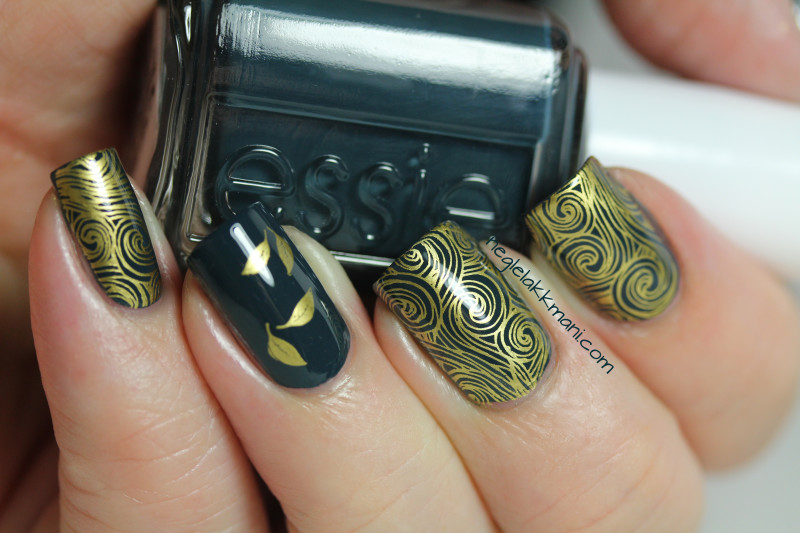 Håper dere liker de!
Er det for tidlig med høstfarger nå? Hva synes dere? 🙂