Darling Diva Polish Lucky Star
Darling Diva Polish kommer snart med en Madonna-inspirert kolleksjon og jeg har fått noen lakker å vise dere fra den. Lucky Star er et kinderegg av en neglelakk. Bare vent å se!
Jeg la først en hvit lakk som base, brukte Cult Nails Tempest, så dabbet jeg på Lucky Star, har den stått litt kan det hjelpe med noen dråper neglelakktynner. Lucky Star har neonglitter i rosa og grønt og sorte matte stjerner i en melkehvit base. Fargerik og morsom, slik Madonna var på den tiden Lucky Star kom ut.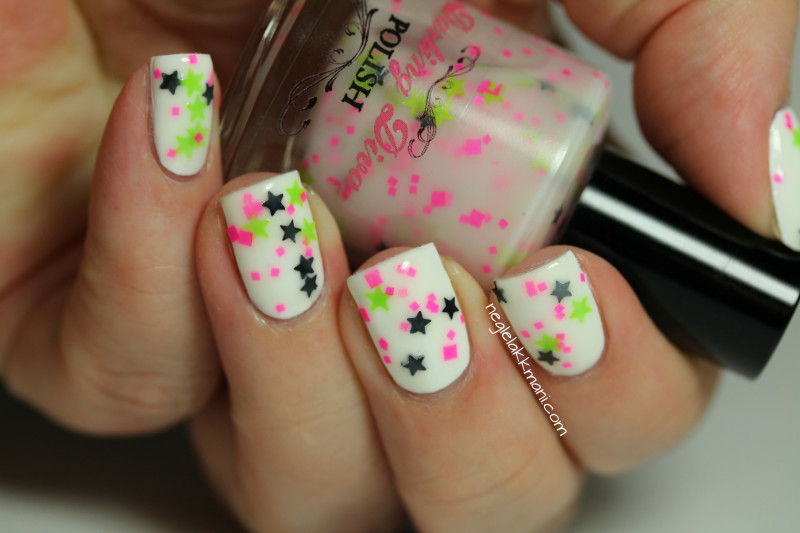 Husker det var neonklærog tilbehør for alle pengene. 🙂 Tar du på deg Lucky Star og går på byen eller på bowling i blacklight kan du få en morsom liten overraskelse.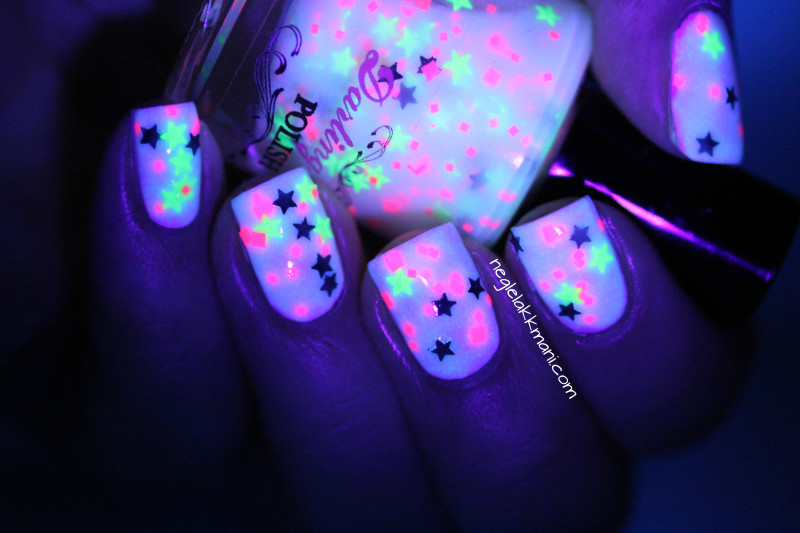 Om det ikke er blacklight, bare litt mørkt, så er Lucky Star også "glow in the dark" så enda en liten "treat".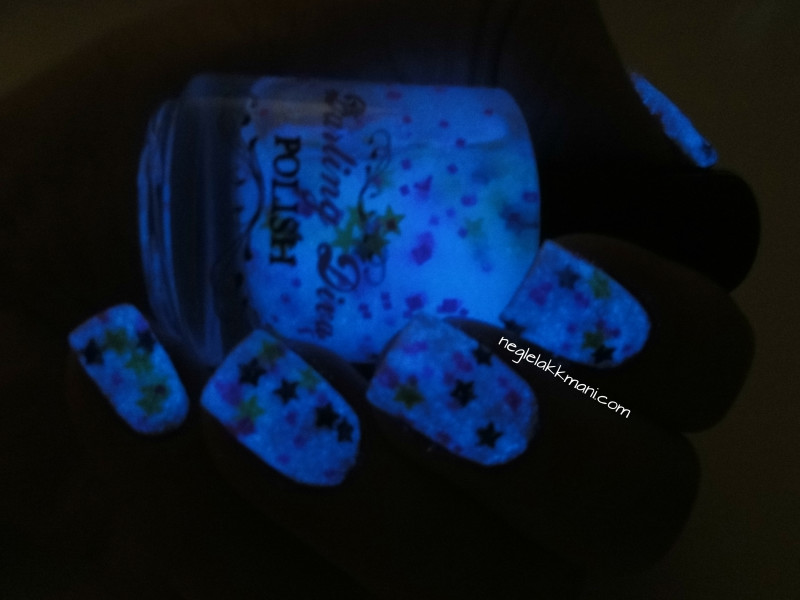 Hehe, jeg elsker sånne lakker. Men vær obs, pga. glow in the dark pigmentene så er lakken ikke den enkleste å jobbe med. Men resultatet er garantert verdt det! 🙂
Jeg fant også frem videoen til Madonna for Lucky Star og jeg må si at selv om Madonna er superkul så ser dansingen hennes den gangen ut som en aerobictime på forsamlingshuset i forhold til det Beyonce med flere leverer i dag. :p
Darling Diva Polish får du bla kjøpt hos Norway Nails og i Etsy butikken til Darling Diva Polish. Vet dog ikke om Norway Nails får inn Lucky Star.
PS! Dere ser kanskje at jeg har ryddet litt i den rotete margen min? Takk til Marthe fra Upclose & Polished for inspirasjonen! <3
Lakken er en produktprøve fra Darling Diva Polish.