Jeg har ikke laget noe særlig med juledesign på neglene, jeg vet ikke om julestemningen har truffet meg helt enda, lagde jo julekulenegler også ble det med det. Så derfor satt jeg meg ned og lagde noen litt over the top negler bare for å krysse det av listen. 🙂 Jeg brukte FNUG Got To Have som en base og tapet så over med striping tape når lakken var tørr. I ettertid så tror jeg det hadde vært lurest å bruke scotch tape til ytterkantene på treet siden det ble litt kronglete å holde seg innenfor den smale toppen på treet, tips til dere om dere vil prøve dette altså. Sånn så iallefall neglene ut mens jeg holdt på: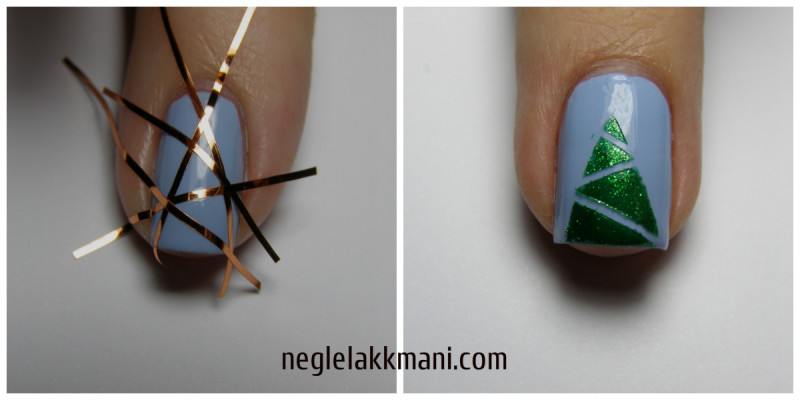 Jeg brukte en glitrende grønn lakk fra China Glaze, Running In Circles. Akkurat passe julegrønn. Etter å ha laget juletre på alle neglene fant jeg frem bittesmå rhinestones i forskjellig farge som jeg puttet på som julekuler/julelys.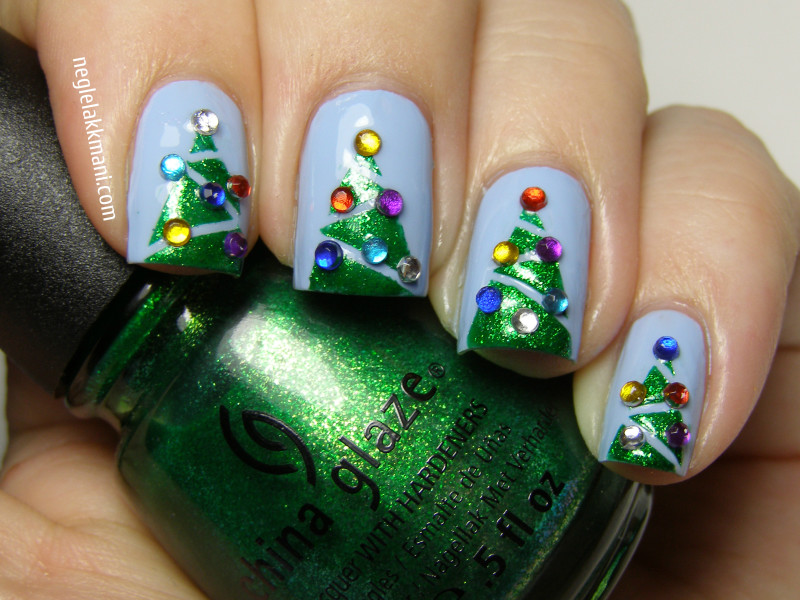 Haha, jeg vet ikke helt altså. Jeg har sett utallige varianter av disse neglene på blogger og pinterest og med tapeteknikken i boks kan du lage mer dempede utgaver av denne. Sort med sølvtre, rødt og gull, hvitt med gull/sølvtre osv.
I morgen kommer jeg med en manikyr som føles mere meg i disse tider. Jeg funderer også på hva jeg skal gjøre med neglene på julaften, hva er dine planer?