OPI The Man With The Golden Gun
James Bond feirer sitt 50 års jubileum i år, og de kommer også med ny film. OPI sine julekolleksjoner er jo ofte et samarbeid i forbindelse med en ny film. Jeg kommer tilbake til andre lakker fra OPI Skyfall senere. I dag vil jeg vise dere en spesiallakk som OPI har laget til dette jubileumet, en top coat med gullflak i 18K gull.Flasken er minst like fantastisk og var det som solgte meg. Andre merker har gull top coats, men ingen har denne fantastiske flasken. Jeg har lagt OPI The man with the golden gun over IsaDora sin Night Flight, tenkte at blått og gull ville passe fint sammen og det stemte. Jeg la først et lag på vanlig måte med denne top coaten, etter det gikk jeg over og dabbet på med penselen der hvor det ble litt ujevnt med gullflak. Men alt i alt var lakken lett å legge.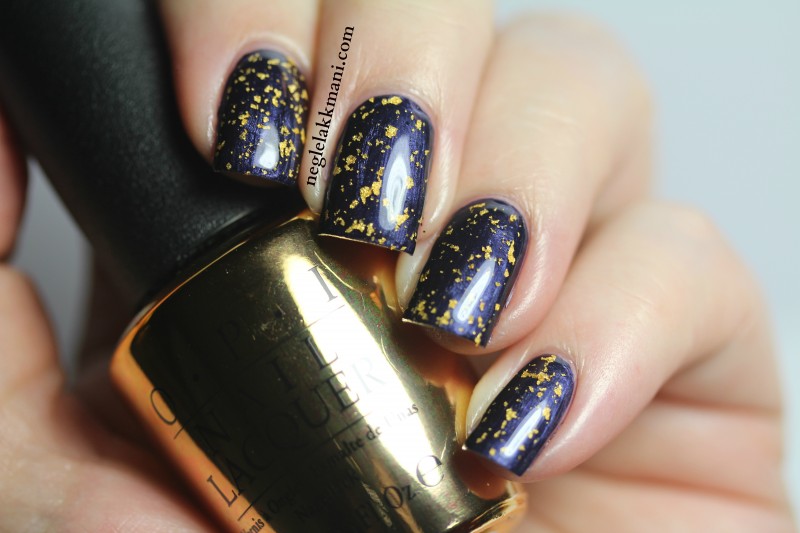 Nei, det er ikke tipwear, det er gullet som speiler seg i negletippene. 😉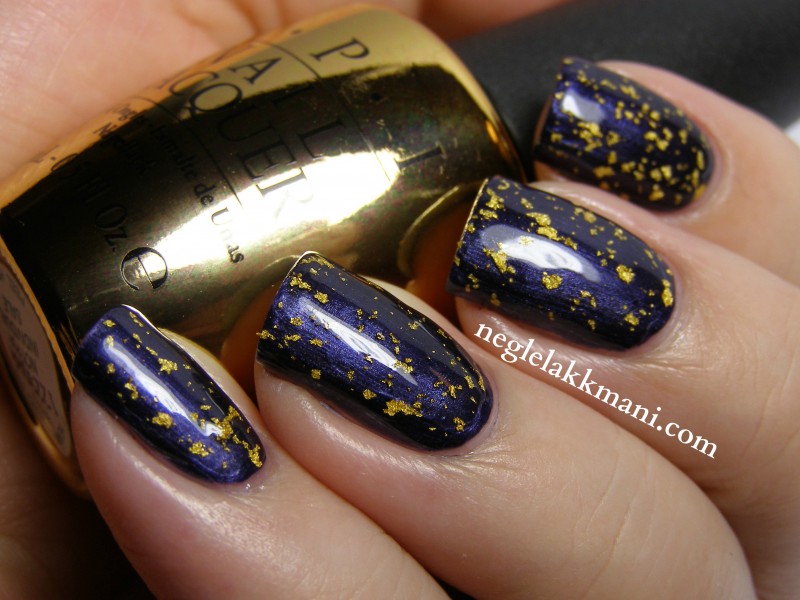 Jeg likte iallefall denne manikyren veldig godt, og det føles litt spesielt å ha gull på neglene. Denne flasken er MÅ HA! for alle samlere og neglelakkentusiaster.
Jeg kjøpte min på ebay, men har også hørt at noen fant den på hqhair.com Veiledende pris på denne er $30.
Kommer du til å kjøpe denne? 🙂
IsaDora-lakken er produktprøve fra IsaDora Norge.