Deborah Lippmann Modern Love & Let's Go Crazy
Heisann, kjære dere! I dag har jeg to skjønnheter fra Deborah Lippmanns høstkolleksjon å vise dere.
Deborah Lippmann bruker jo alltid å "døpe" lakkene sine med titler fra kjente sanger og i dag så starter jeg med å vise dere Modern Love som har navnet sitt fra en David Bowie låt fra 1983. (Jeg hadde den på kassett, jada så gammel er jeg) Modern Love er en mauvefarget lakk, en mørk beige med et lite hint av lavendel står det i skrivet jeg fikk vedlagt. Selv tenkte jeg kakaofarget før jeg leste beskrivelsen og ble også fascinert av at den i lampelys fikk en mer rosa tone. Jobbvennlig, men samtidig litt spennende. På bildet har jeg tre lag, den legger seg litt stripete så jobb opp fargen med tynne lag så blir den perfekt til slutt.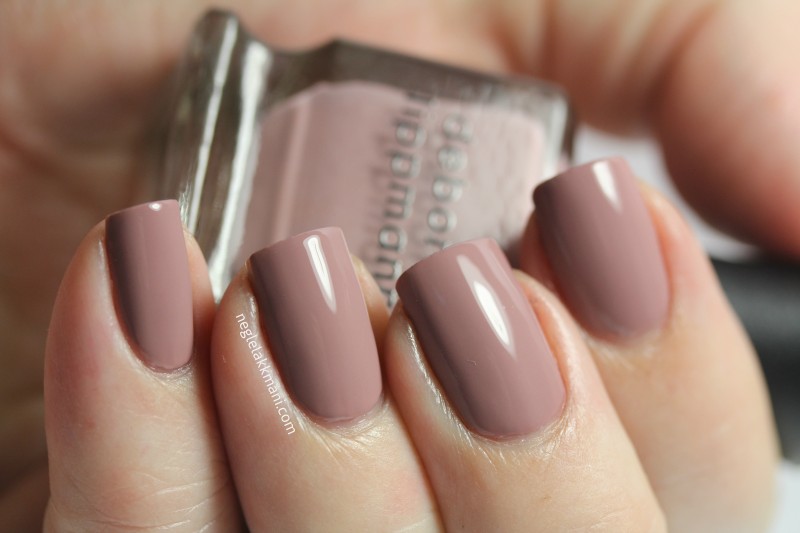 Datteren på 10 år forlangte å få på denne som full manikyr med en gang hun så den, hun har veldig sansen for klassiske lakker.

Over til neste lakk jeg fikk tilsendt, den har fått navnet sitt etter en Prince-låt fra Purple Rain albumet i fra 1984, Let's Go Crazy. Og den lakken kler navnet sitt, den består av multifarget glitter i en dyp lilla jellylakk. Må innrømme at den ble min favoritt.

Det er nok høstversjonen av Lippmanns bestselger Happy Birthday.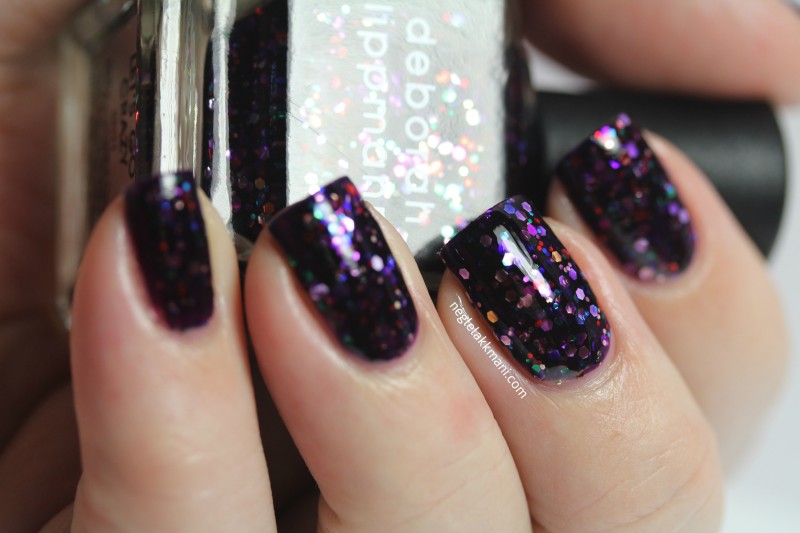 Se dybden lakken får da! Og det sølvfargede glitteret får en lys lilla tint av basefargen. Veldig lekkert! Her har jeg to lag med underlakk og overlakk. Ikke noe problem med påføringen av denne.
Anbefalt pris for Modern Love er kr.169,-, og for Let's Go Crazy kr.179,- forhandlere som selger lakkene finner du her.
Har dere kjøpt noen av høstens lakker fra Deborah Lippmann?
Selv gleder jeg meg veldig til julekolleksjonen som kommer, Cleopatra In New York ser veldig spennende ut. Mer å glede seg til altså.

Lakkene er vareprøver fra Kate Hermansen Agenturer