Endelig har jeg kommet meg over på egenhostet blogg, jeg har hatt lyst til det så lenge men følte meg usikker på om jeg ville få det til selv. Heldigvis kom WP.com med løsningen selv når de la til Guided Transfer i butikken sin. Nå står jeg fritt til det meste, trenger ikke forholde meg til regelverket på wp.com.
Over til dagens negler, de er inspirert av bloggeren på Lacquerish.com. Hun delte først et bilde på MakeUpAlley og jeg fikk hakeslepp, så ufattelig stilig! Jeg har ikke de lakkene og stempelplaten hun brukte så jeg brukte det jeg hadde i mitt stash. Lakken Sci-Fi fra Color Club Magnetic Force og stempelplate fra Bundle Monster, BM 223, stemplet med sort Konad spesial-lakk.  Jeg ble superfornøyd med resultatet.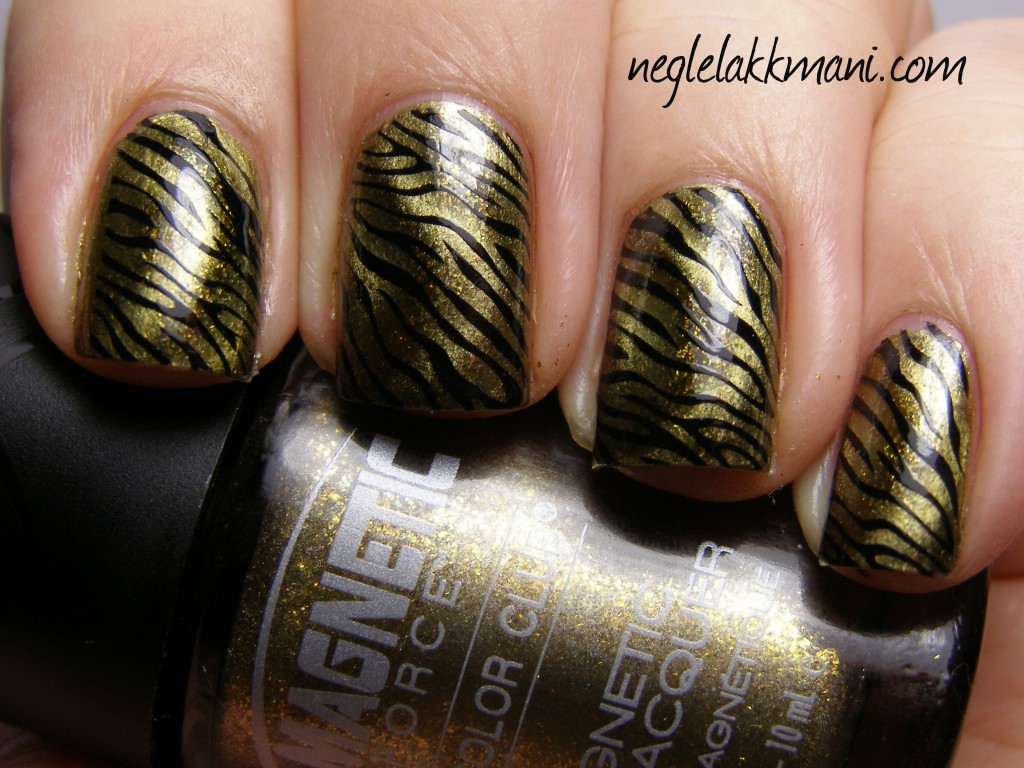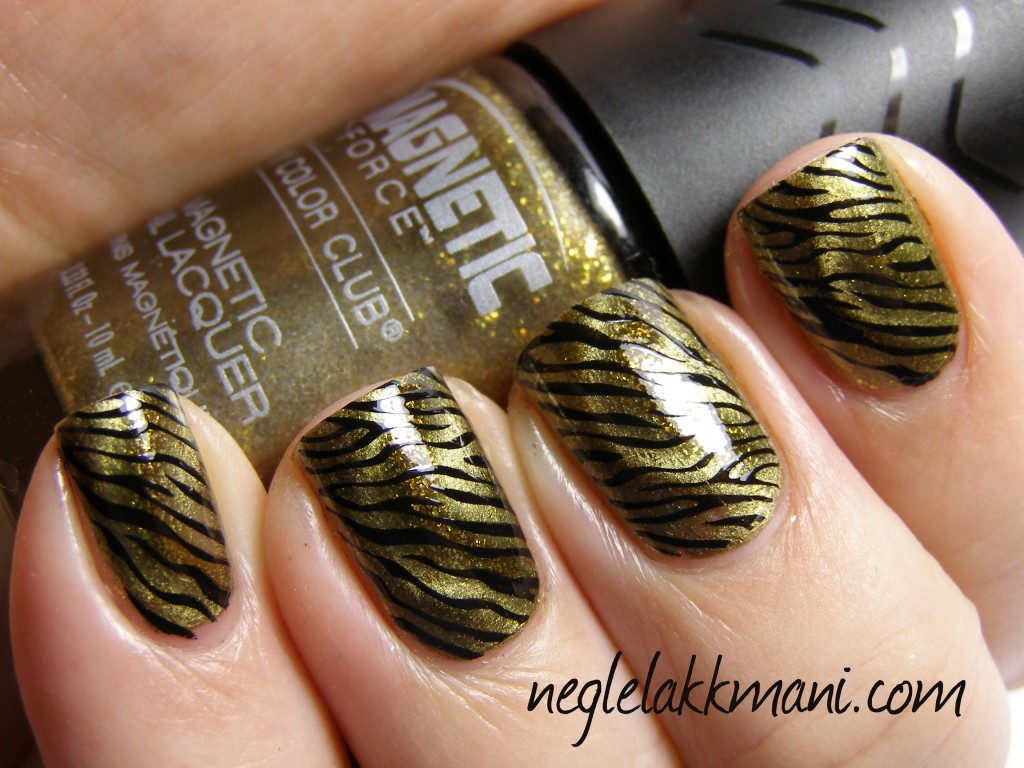 Og atter en gang må jeg takke Tara, fordi overlakken hun anbefalte til holografiske lakker, Sally Hansen Diamond Flash viser seg å være perfekt til stempling også, den drar ikke spesiallakken utover. 🙂
Nå skal jeg bruke noen dager å bli kjent med wp.org, og vær så snill å gi beskjed om dere finner noen bugs, jeg har to uker med support slik at de kan hjelpe meg om det er noe.
I'm inspired by Lacquerish. I didn't have the polishes or stampingplate she had so I used stuff from my stash. Color Club Magnetic Force Sci-Fi, Bundle Monster plate BM223 and black stamping polish from Konad. I have to thank Tara, the top coat she use for holographic polish is also perfect for stamping, doesn't smudge the motive. It's Sally Hansen Diamond Flash. What do you think?
Hva synes dere om tigermanicuren?