Orly Glowstick er altså den merkepenn-gule lakken fra Orly Feel The Vibe-kolleksjonen. Helt umulig å fotografere hvor skarp den egentlig er, men den får det til å svi litt på netthinnen i RL.  Jeg valgte å  swatche denne uten en hvit base, men om man vil ha den enda skarpere i fargen og slippe unna 4 lag, så er det en mulighet. Jeg trodde denne skulle bli favoritten min fra denne kolleksjonen, men i år så tror jeg det er de neonoransje jeg liker best.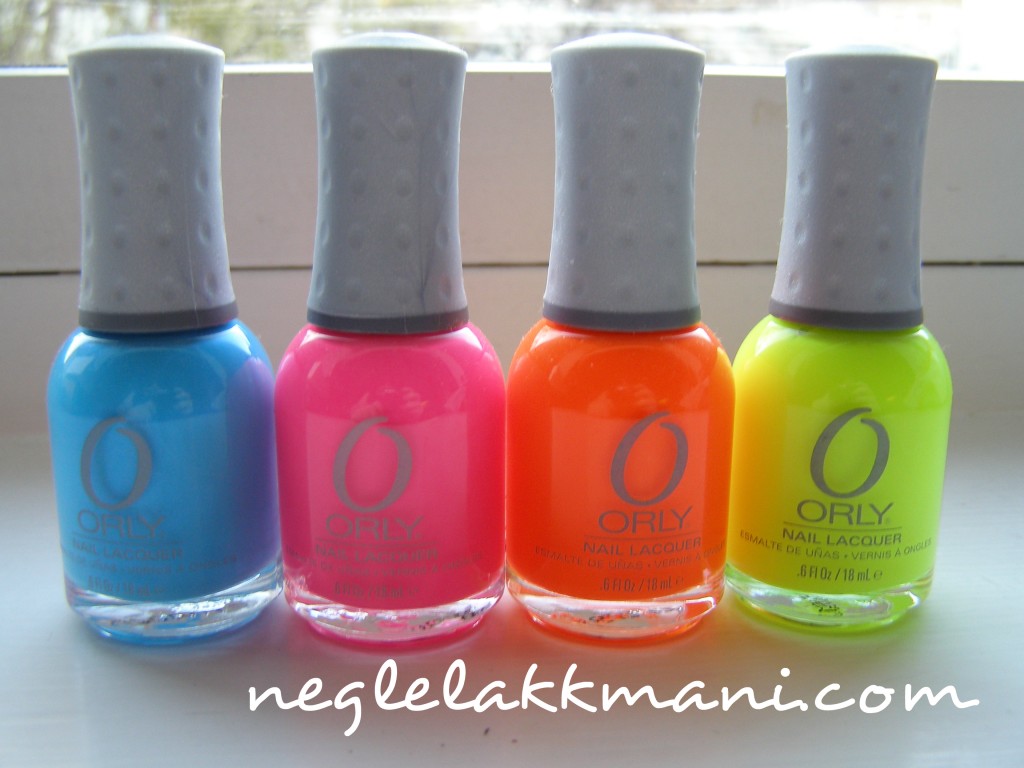 Glowstick, 3 lag over base coat med top coat: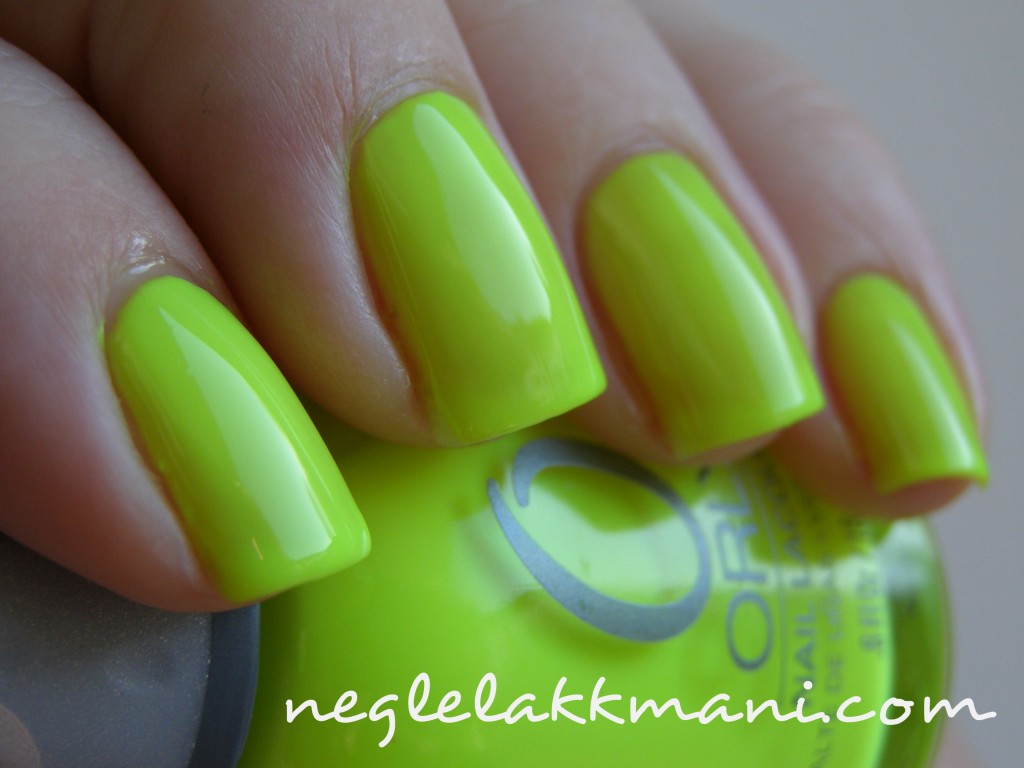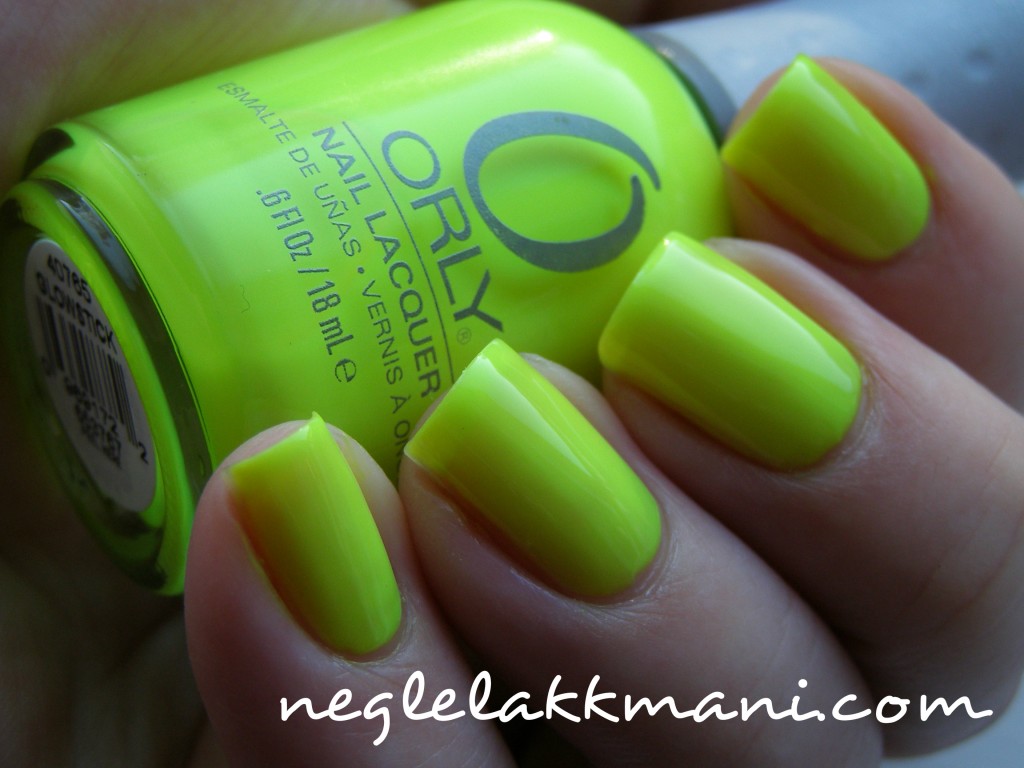 Fant ut at det passet godt med et av de siste armbåndene jeg har laget. 😛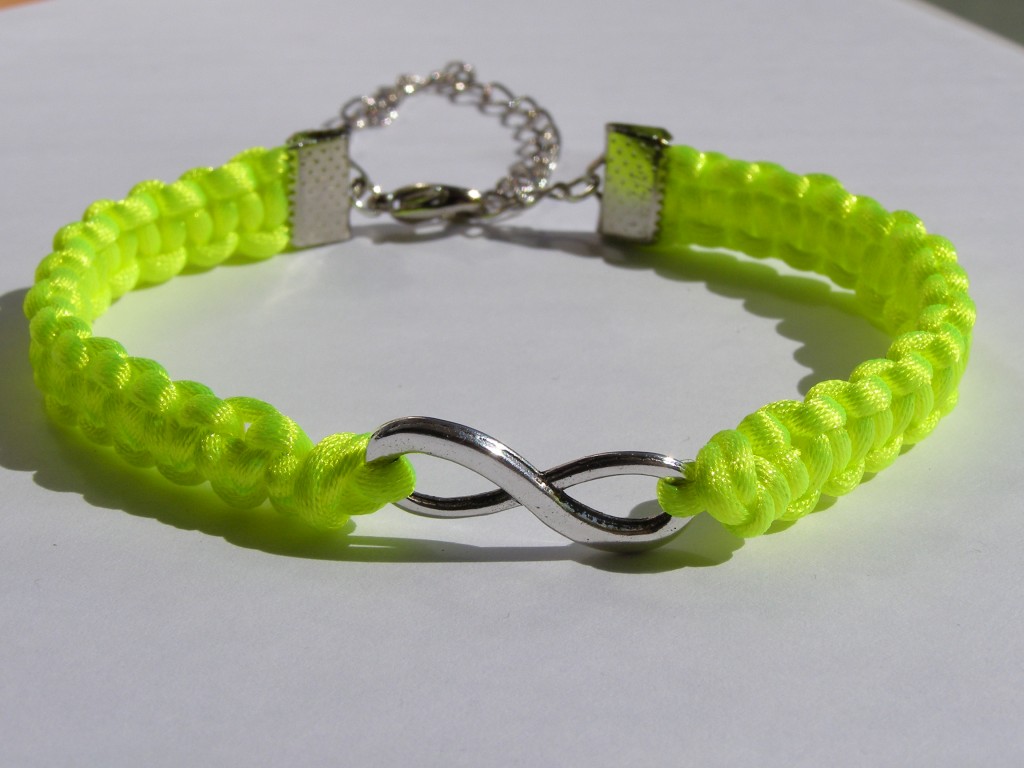 This is 3 coats with Orly Glowstick, much brighter in RL. Matching my bracelet I made a few days ago. 🙂 I bought mine from ebay, but it's in stock on Transdesign and nailsupplies now. Use it over a white polish to make it pop even more.
Har dere tips om hvodan fotografere neon best mulig? Jeg har hørt og sett at noen holder hånden under vann for å få frem fargen skikkelig, hva gjør dere?