Haha, jeg ler meg skakk av overskriften. Først Divine Swine er jo en glitterlakk laget på samme lest som Getting Miss Piggy About It og Gone Gonzo så ikke noe unikt med den, men for de som elsker lilla eller rosa så blir vel denne førstevalget. Jeg har lagt den over OPI Dim Sum Plum som er en av mine favoritter å bruke som base under rosa eller lilla glitterlakker. Jeg tror også at Divine Swine vil være nydelig over en litt mørkere lilla cremelakk.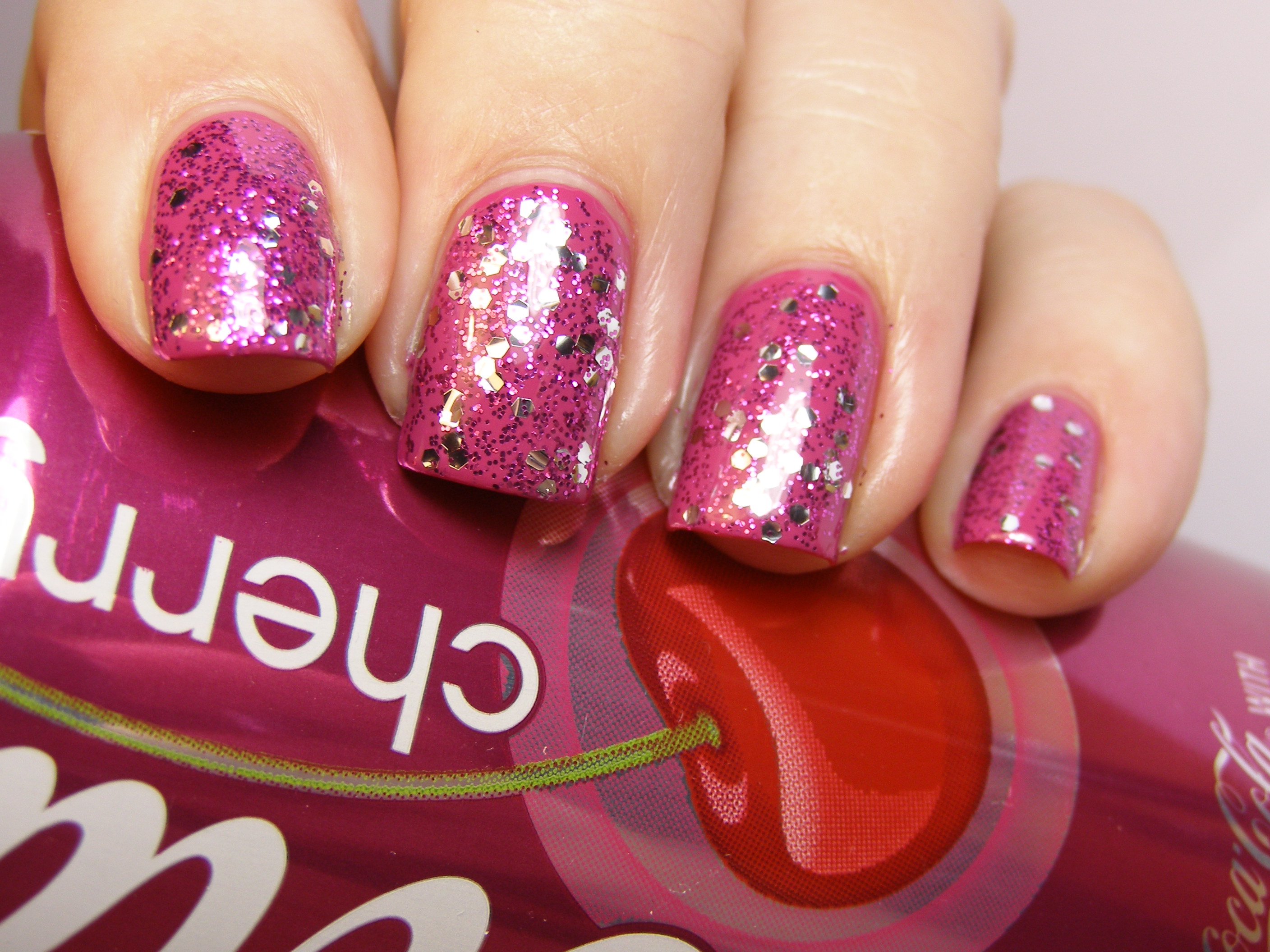 Det matchet brusen min! 🙂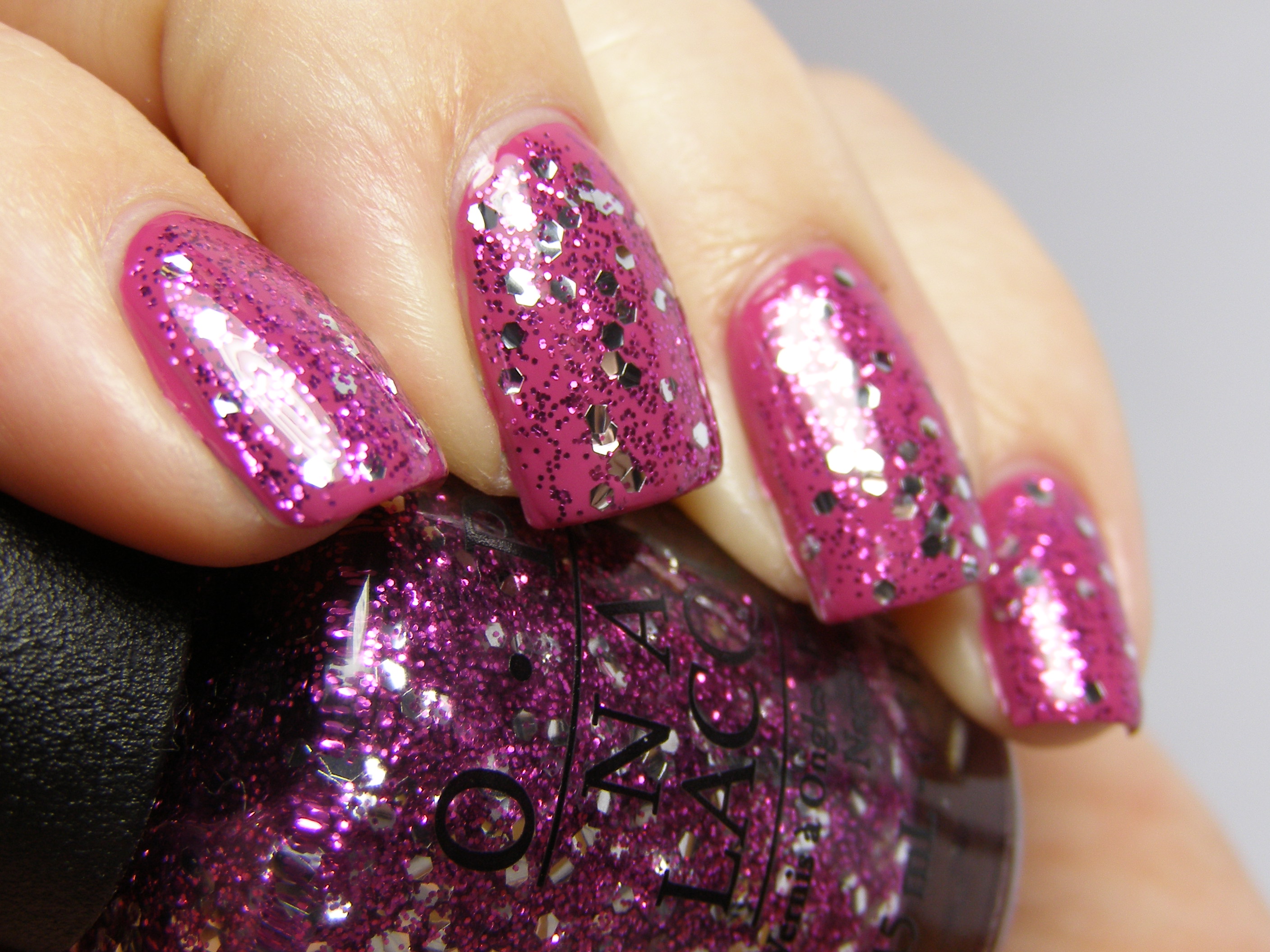 Nam! Jeg synes disse glitterne er så fine! Ikke så unike, men jammen ser de bra ut på neglene!
OPI Divine Swine, not to unique but oh so beautiful. This is one coat over OPI Dim Sum Plum. And look, it matched my coke! 🙂
Over til swatches av Rainbow Connection, jeg er misfornøyd med bildene av den, men vet at mange er nysgjerrige på den, så her kommer de. Jeg innser nå at sølv basefarge og skarpe fotolys ikke alltid er bra for å vise frem glitter, synes sølvet reflekterer for mye til at bildene kunne bli bra, heldigvis hadde jeg sort lakk på en finger som gir et ok inntrykk. Lakken er nydelig og den første som ble utsolgt på Transdesign, den er pakket full med glitter i alle farger og former. Elsk!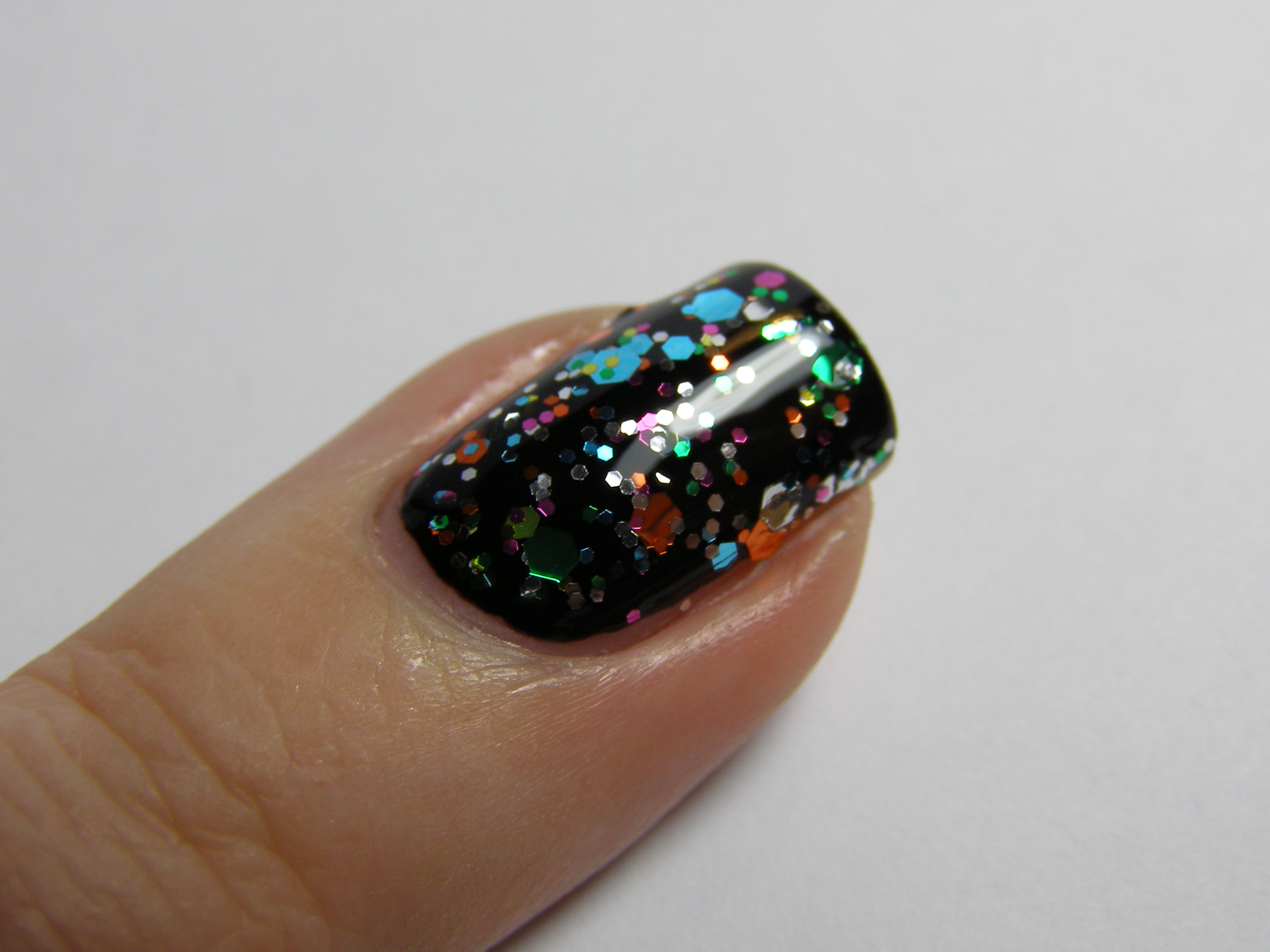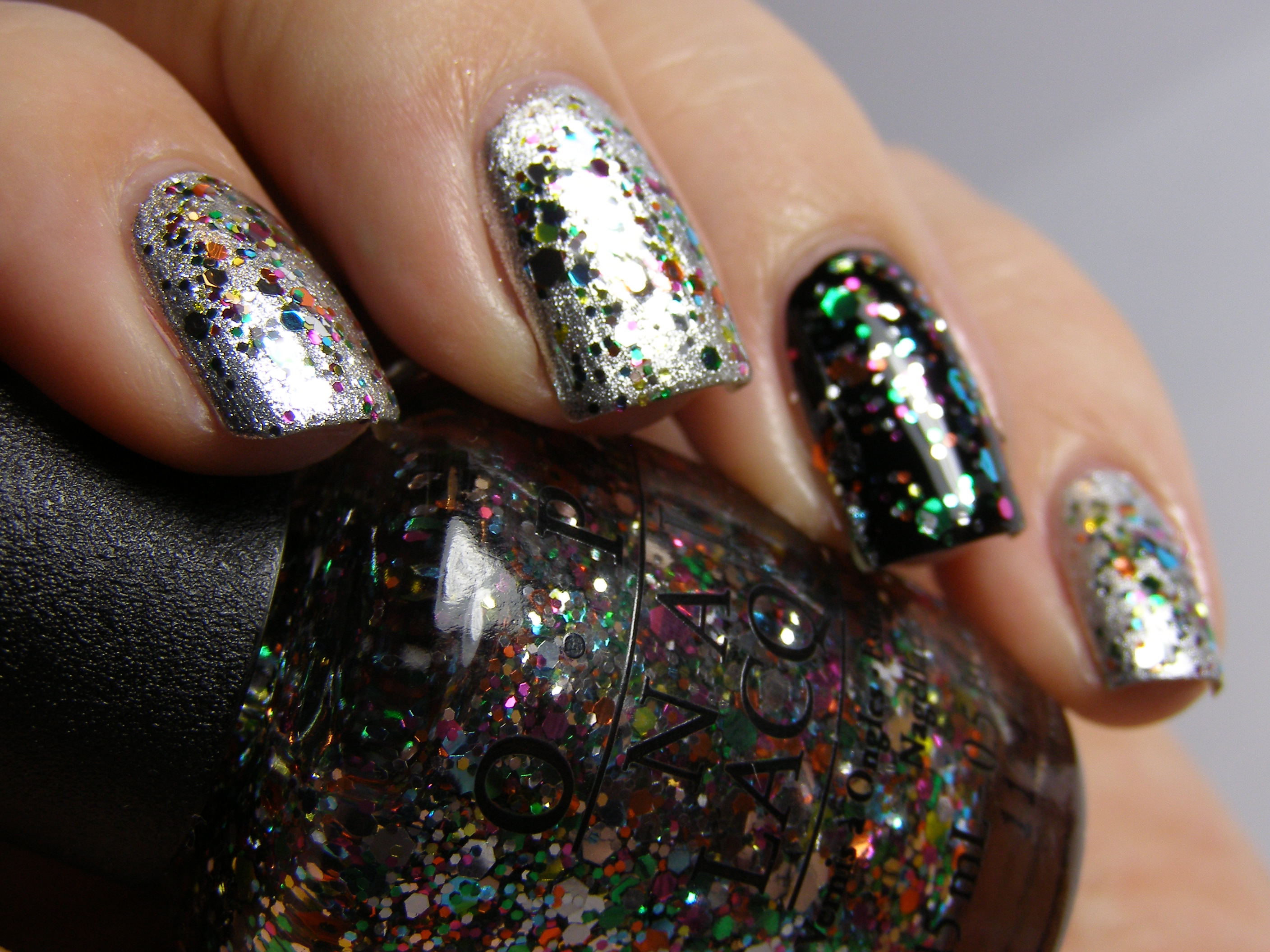 Not to happy with these swatches, using silver as a base combined with the reflection of my photo lamp didn't show the glitter as good as I hoped for. I'm glad I included one finger with black polish because it shows the beauty of this polish. It's packed with glitter in all colors and shapes, so beautiful. (yes, I got myself a back-up) 😉 Did you get this one? 
Så er noen av disse innkjøpt? Har dere noen ønsker for andre farger jeg skal swatche Rainbow Connection over? Rakk noen av dere å kjøpe den før TD gikk tom?