For lenge siden viste jeg bilder av flakiesene mine fra Make Up Store, det gikk visst i glemmeboken, beklager det. Her har jeg swatchet de kjapt over sort. Flakies er altså lakk som har litt store glitterpartikler i seg slik at det ser ut som små flak. Nfu.Oh er vel de som er mest kjent for sine. Jeg tror dessverre at disse er utgåtte for jeg har ikke sett de på Make Up Store i det siste, men jeg er ikke 100% sikker.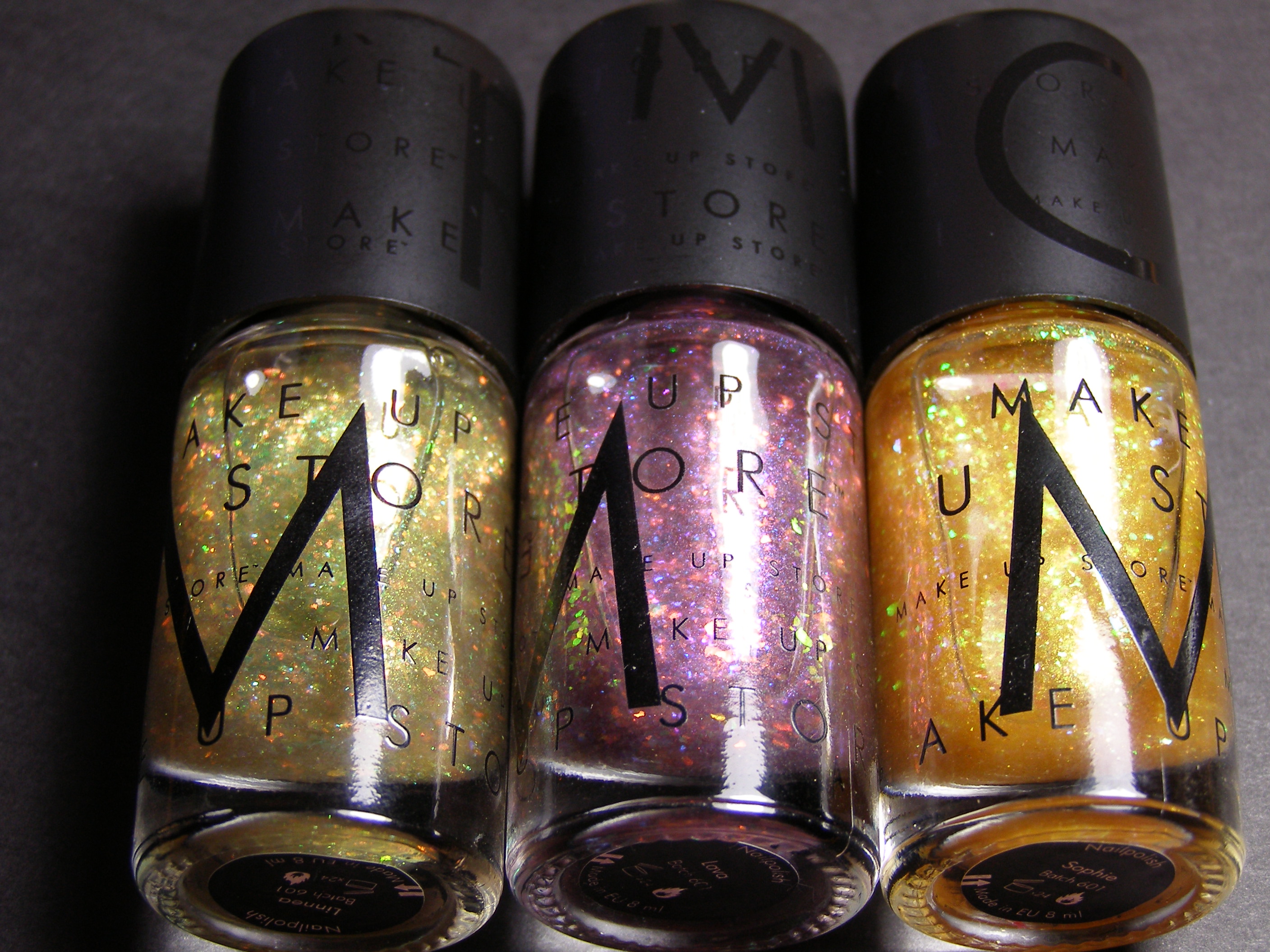 Over black/over sort: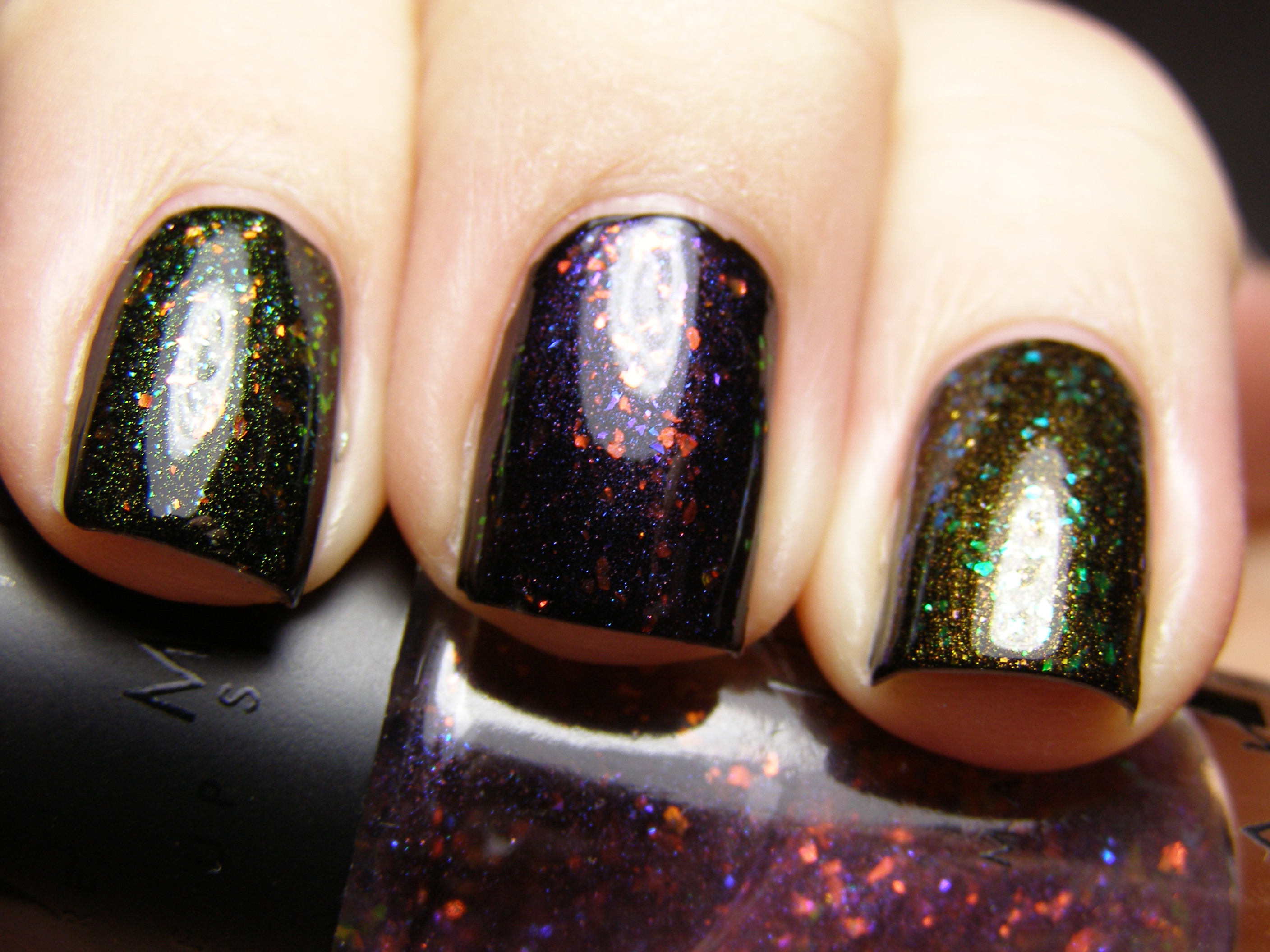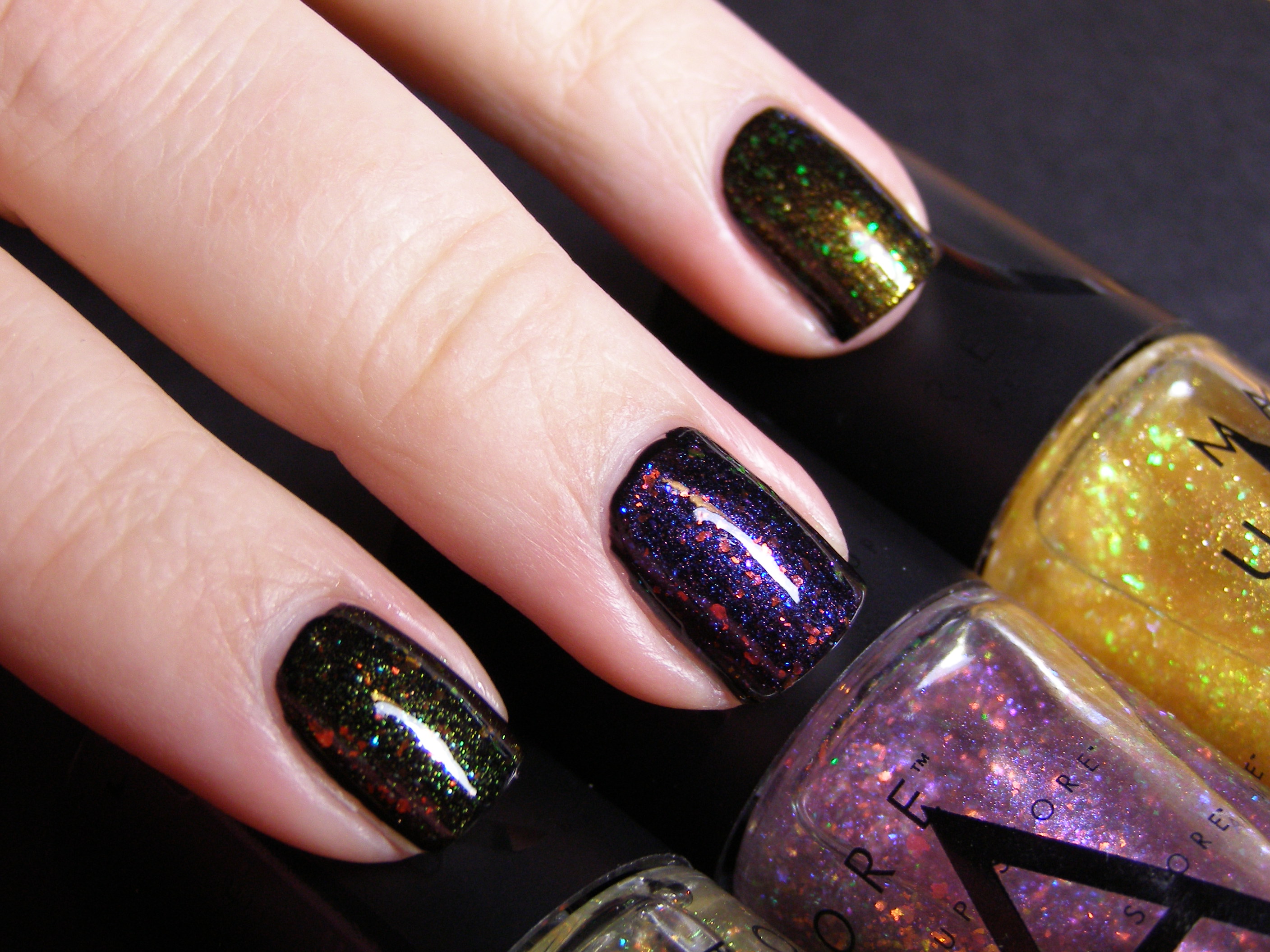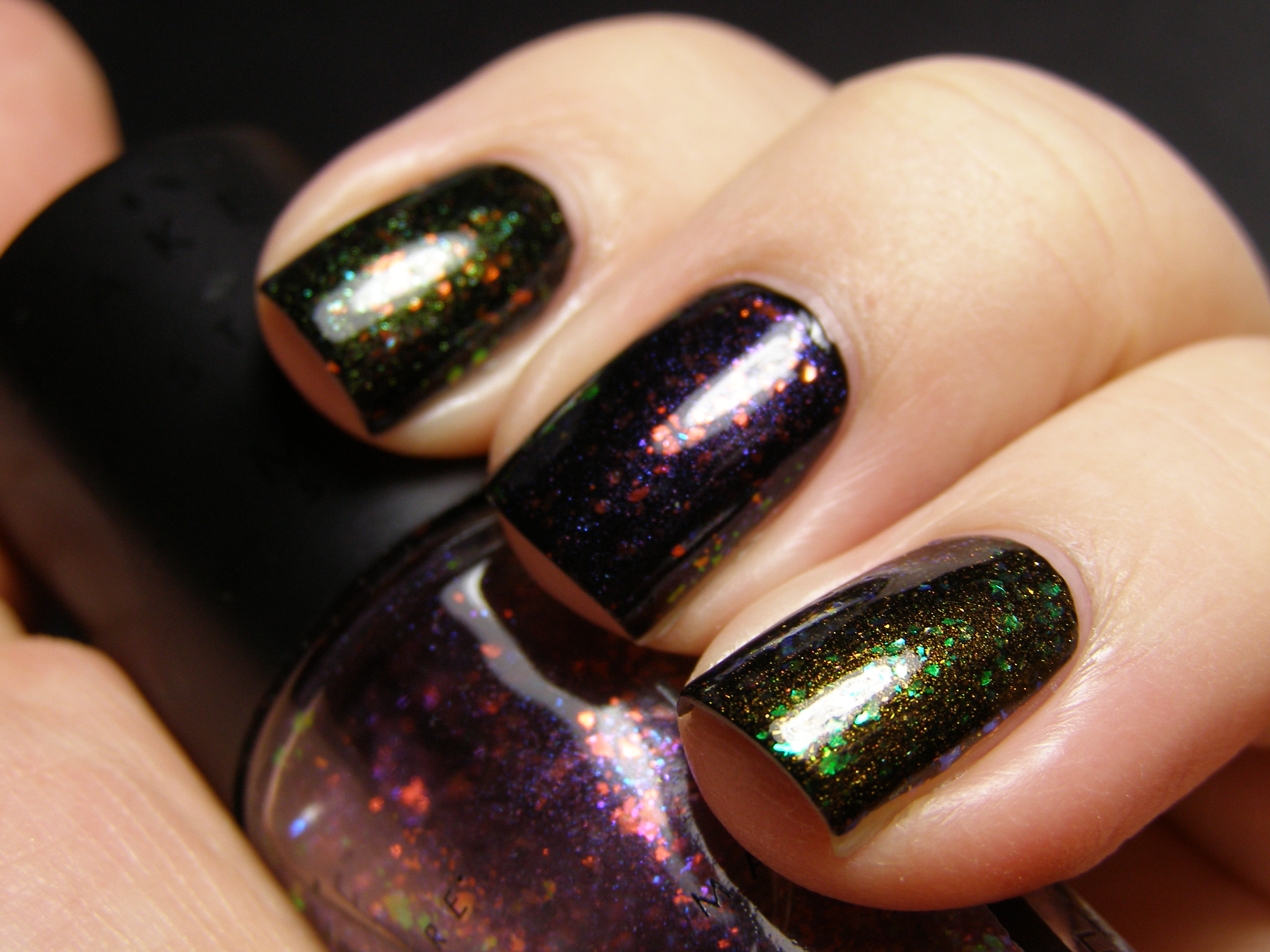 Jeg kjøpte disse egentlig uten å kikke så veldig nøye på de og ble superfornøyd da jeg fant de frem fra skuffen mye senere og oppdaget hvor nydelige de er, har du noen uoppdagede skatter i skuffene dine?
To my English speaking/reading friends, these are some polishes I bought and just put away in a drawer, I was very pleased when I rediscovered them and found out how beautiful they are. The sad thing is, I think these are discontinued.