Jeg har hauger av magnetiske lakker nå, LCN, L'Oreal, Lancome, Alessandro og sist innkjøpt Nails Inc. Magnetene som har fulgt med disse lakken har vært litt ymse, noen har fungert ok, noen har vært direkte dårlige (LCN), Nails Inc har plassert seg som den absolutt beste jeg har prøvd. Det tok meg under to minutter å gjøre ferdig en hånd. Man bør legge et tynt lag og ta en negl om gangen. Altså tynt lag med lakk, magnet, neste finger osv. Tar du et tykt lag med denne lakken så vil du få problemer, magneten er nemlig så sterk at den drar lakken opp i små spisser som ikke blir så fint på neglen så om du er kronisk avhengig av to lag med lakk, legg en annen lakk som base. Magneten har et bølgete mønster og gir lakken en helt utrolig 3D effekt i RL.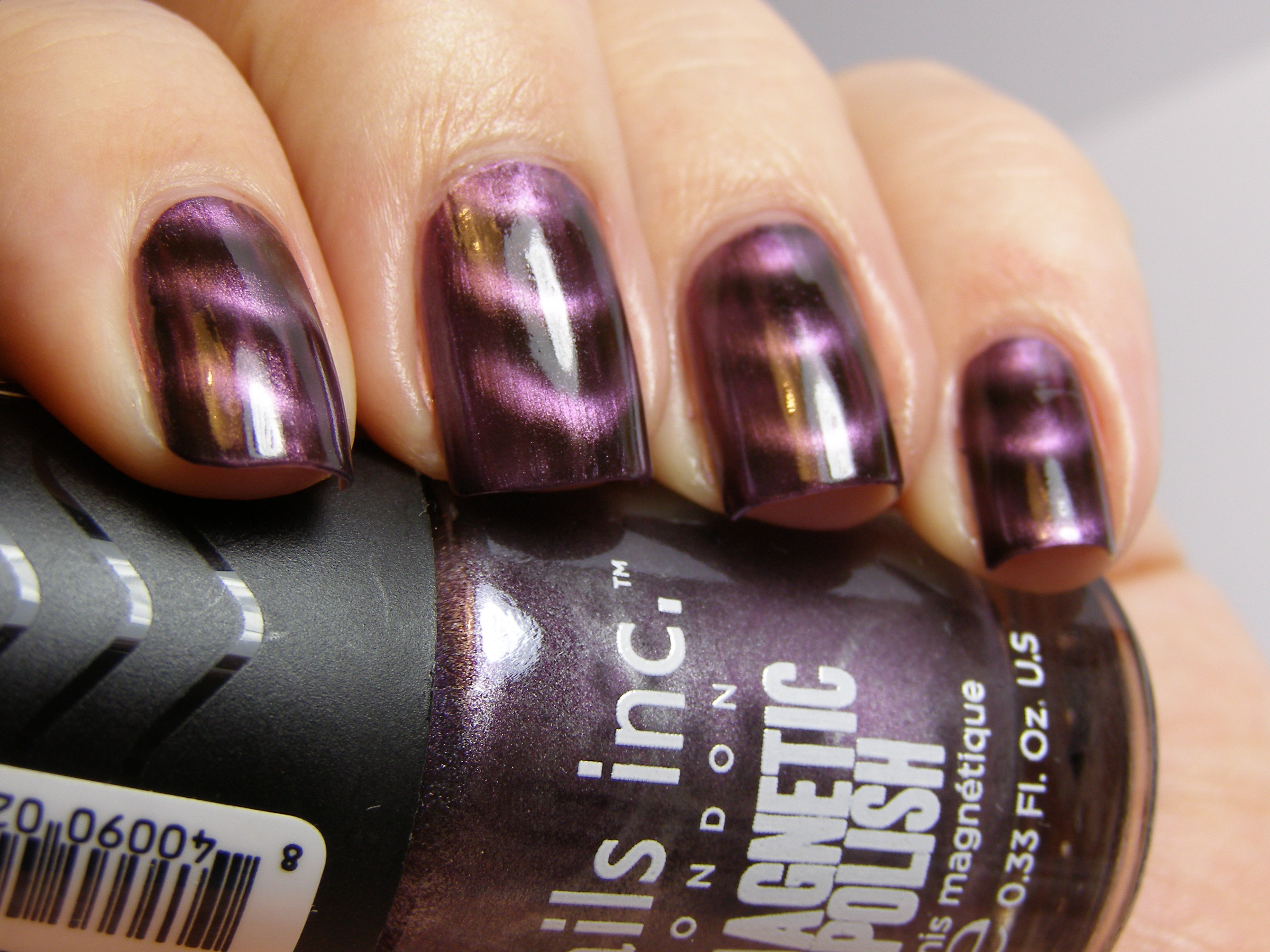 Magneten er festet i korken og før du lurer på om du må skru på korken for hver gang du skal bruke magneten så kan jeg avkrefte det, korken kan tas av og bruken blir veldig enkel.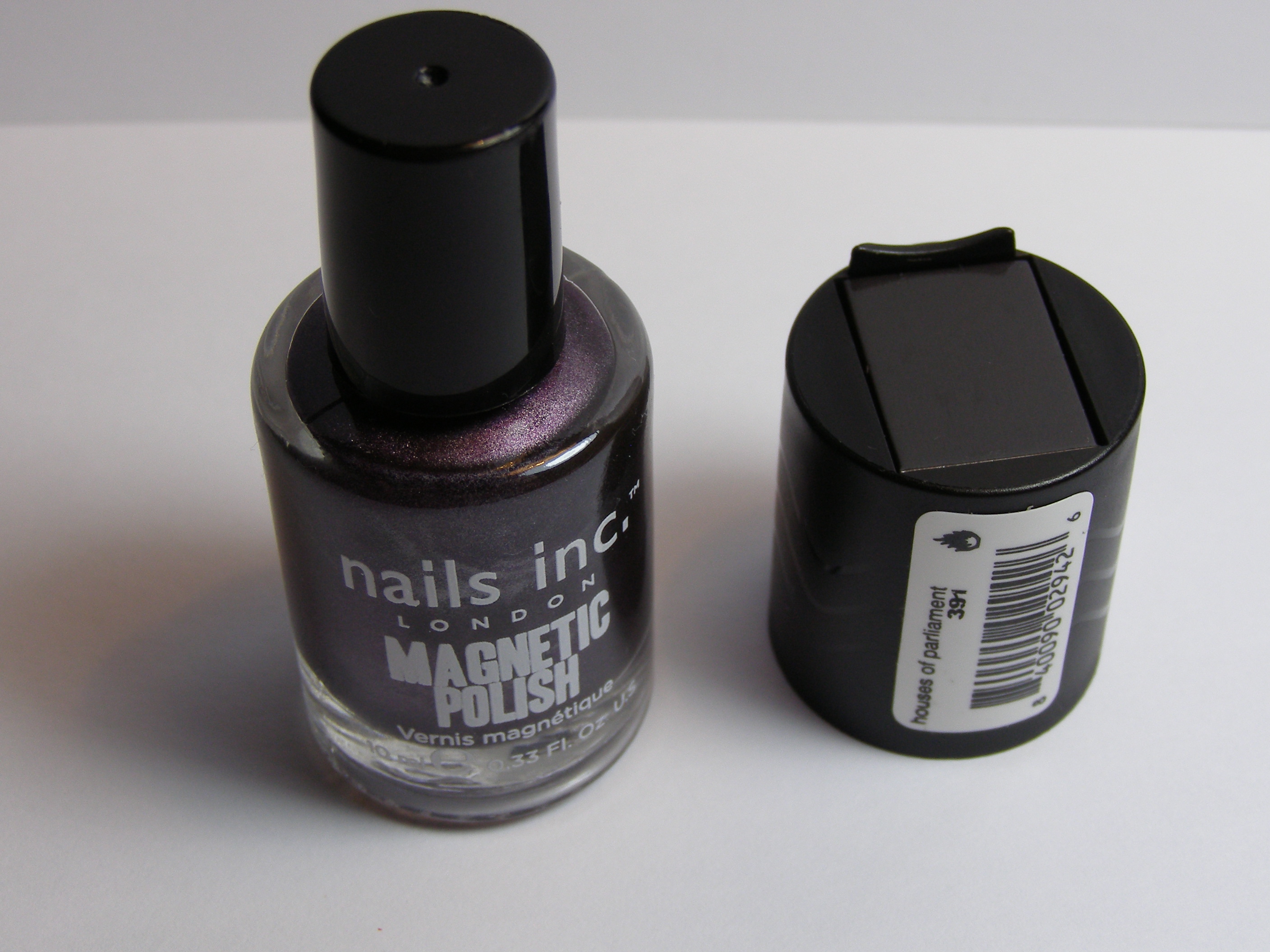 Man hviler altså fingeren mot buen du ser på ene siden av magneten og med denne så holder det med bare noen sekunder før mønsteret er ferdig, ikke noe telling til 20 her. 😉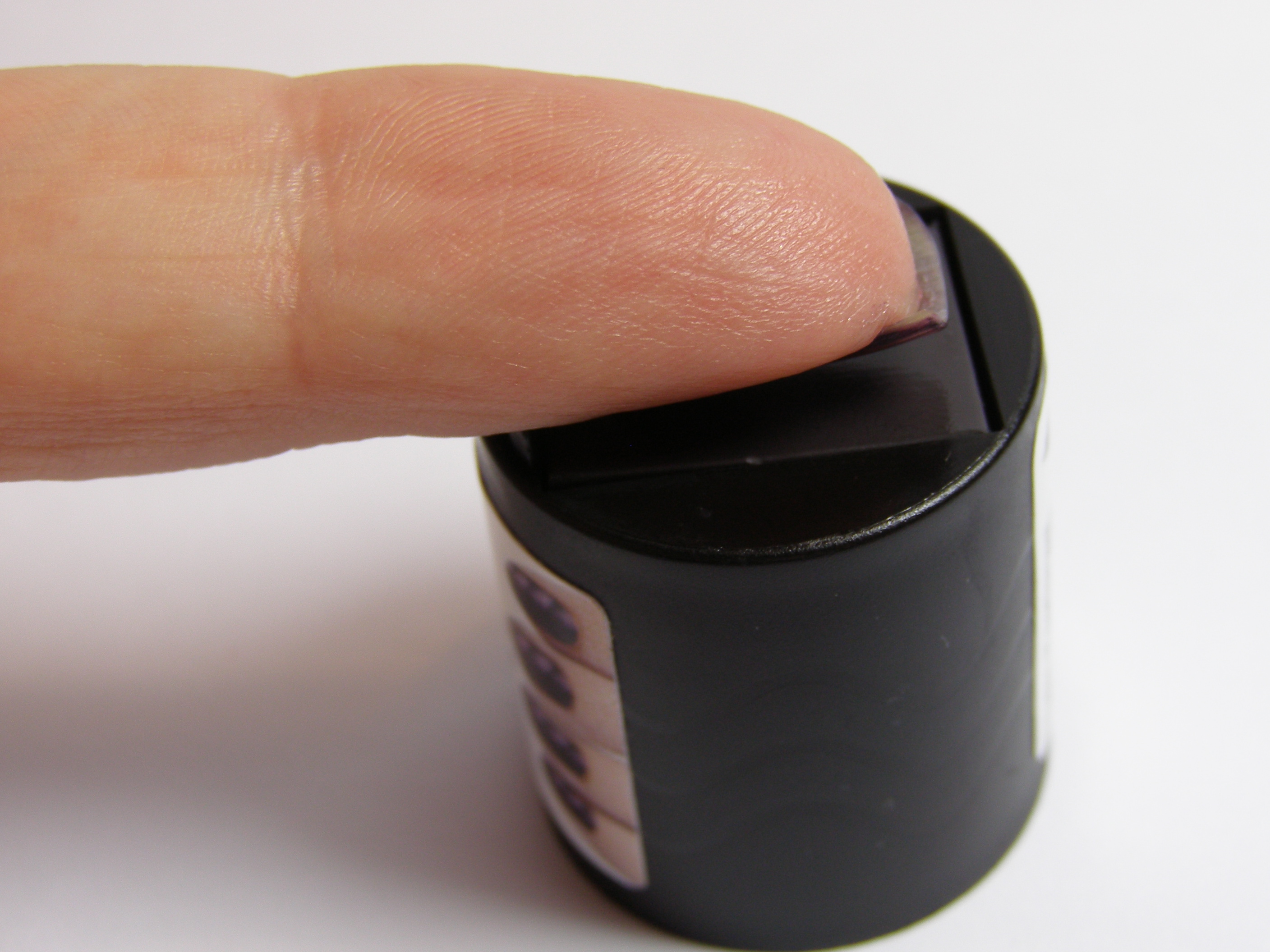 Fargen på denne er ikke den mest spennende, den kommer i grått og gull også, det er kanskje det som jeg liker minst med lakken om jeg skal pirke. Om du vurderer LCN lakker så dropp magneten og kjøp en lakk fra Nails Inc og bruk denne magneten. LCN har jo et mye større utvalg i farger.
Her testet jeg magneten på en av LCN lakkene mine: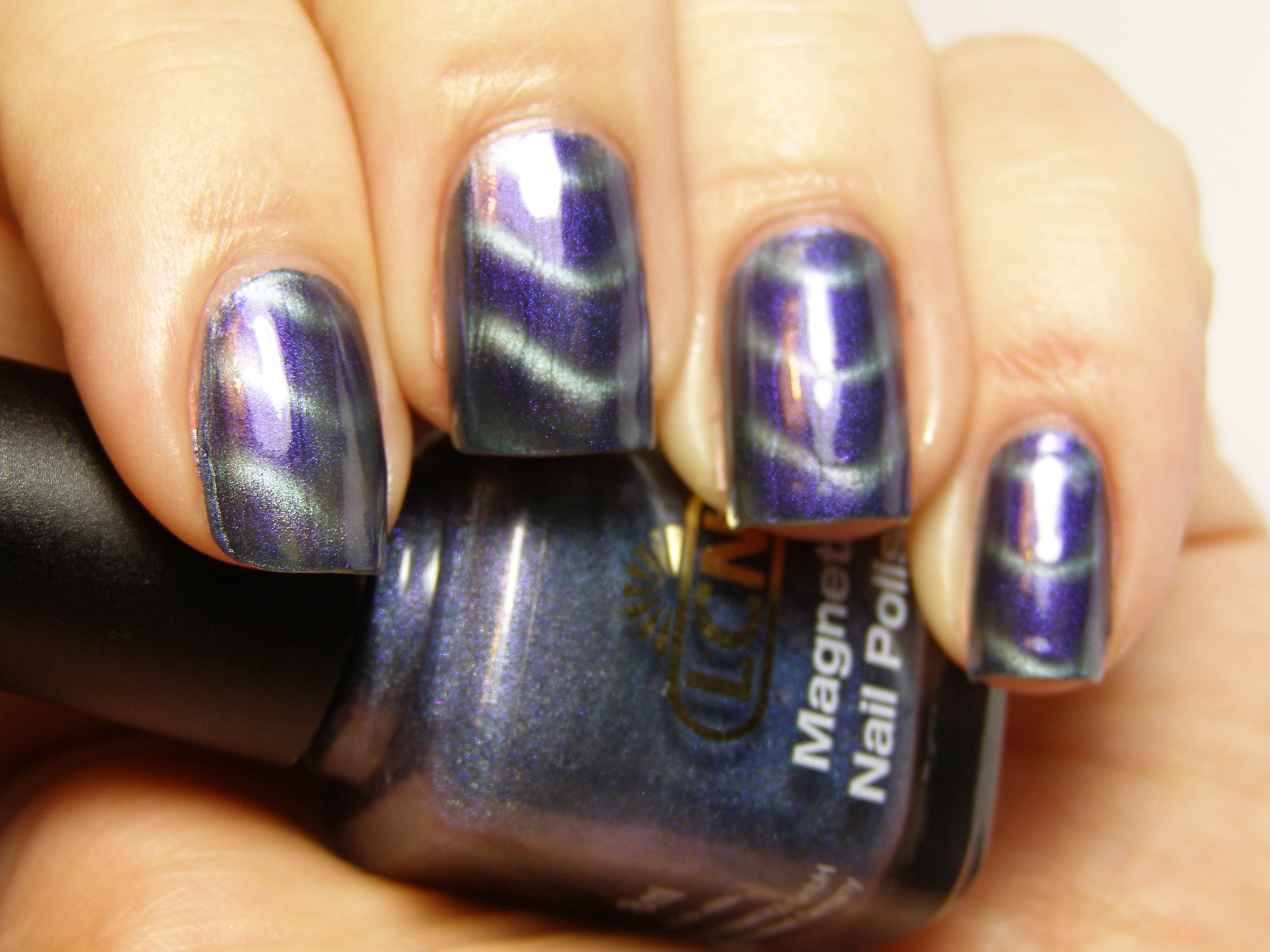 This Nail Inc polish comes with the far best magnet I have ever tried, I did one hand in just two minutes. No fuss and swearing because of magnet fails. If you have the LCN magnetic polish use the Nails Inc magnet for a better result. Use just a thin coat of polish, the magnet is so strong that if you have a thick  coat of polish it will pull up the polish and ruin the finish, it takes just seconds to make the pattern. 
Har dere kjøpt denne? Har dere andre magnetiske lakker? Jeg er så fornøyd med denne magneten endelig noe som funker og det kjapt! 🙂
Jeg kjøpte min på Beautybay.com.