Lauri var så snill å sende meg en haug med CrowsToes-lakker for ikke lenge siden og det er så mange fine at jeg sliter med å velge når jeg ser på de. En annen liten morsom ting er at mennene våre er fargeblinde og vi kjører begge "gjett fargen på denne lakken?" leken med de. 😆 Jeg blir aldri lei og mannen er sporty og stiller opp.
En av de første som fanget blikket mitt var Tequila Sunrise fra spring THIS-kolleksjonen som kom i vår. Det er en fantastisk skarp rosa med et nydelig duochromt skimmer i som skifter mellom gyldent og grønt. Jeg ville fremhve den rosa basefargen og valgte sjokkrosa China Glaze You Drive Me Coconuts som base, det ville også få skimmeret skikkelig frem. Og hva kan jeg si? Jeg er forelsket, dette er sommer på flaske!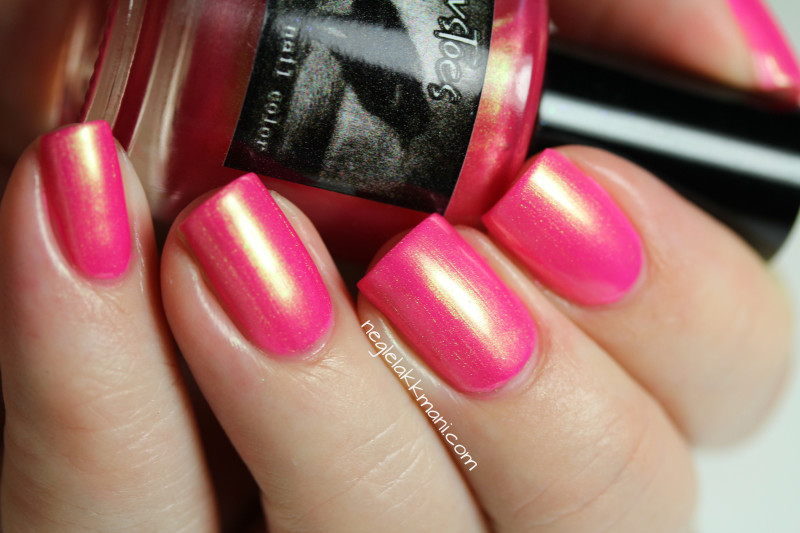 Litt som å ha en glødende solnedgang på neglene.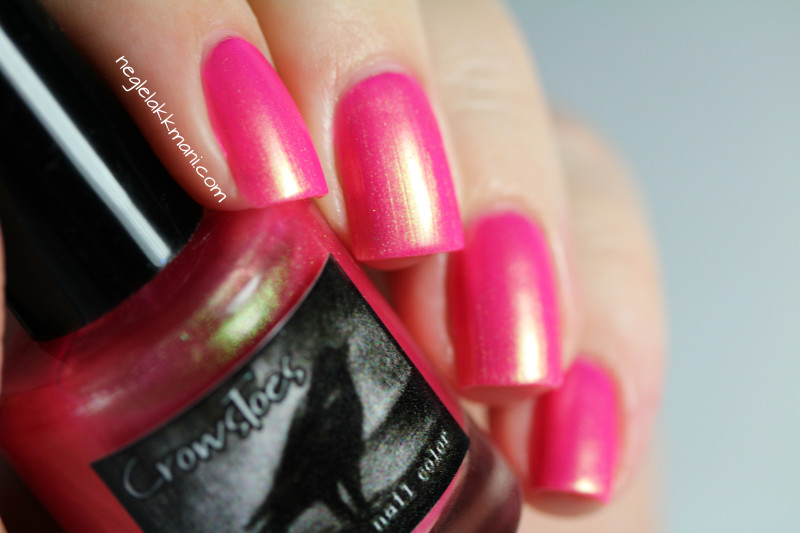 Her har jeg to lag med You Drive Me Coconuts og to lag med Tequila Sunrise, du kan komme unna med et lag av TS, men da blir ikke effekten av skimmeret så sterkt.
CrowsToes Tequila Sunrise kan du kjøpe hos Norway Nails til kr 149,- om du bruker koden neglelakkmani får du 10% rabatt.
Er den ikke fin?
CrowsToes Tequila Sunrise er en produktprøve tilsendt for vurdering.