Darling Diva har laget en nydelig liten kolleksjon i forbindelse med St. Patrick's Day, og jeg har vært så heldig å få disse tilsendt for å vise dere. Denne feiringen er ikke så stor her i Norge som i USA, Storbritannia og Irland, men lakkene er vel verdt å ta en titt på.
Leprechaun's Gold er en nydelig, nydelig lakk med holografisk grønt mikroglitter tilsatt gull mikroglitter. Det første som slo meg da jeg satt å lakket med denne er at det er som en grønn utgave av OPI sin Absolutely Alice. Helt ubeskrivelig vakker. Du trenger 3 lag for å bygge fargen, men jeg anbefaler deg å gjøre det og ikke legge den over en annen lakk for denne skjønnheten skinner nok på egenhånd. Det blir litt flere bilder av denne en hva jeg poster normalt, fordi det fortjener den.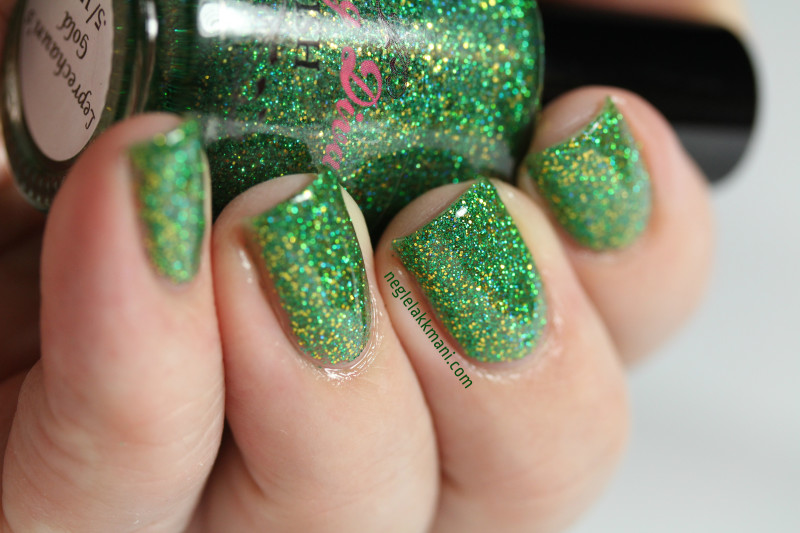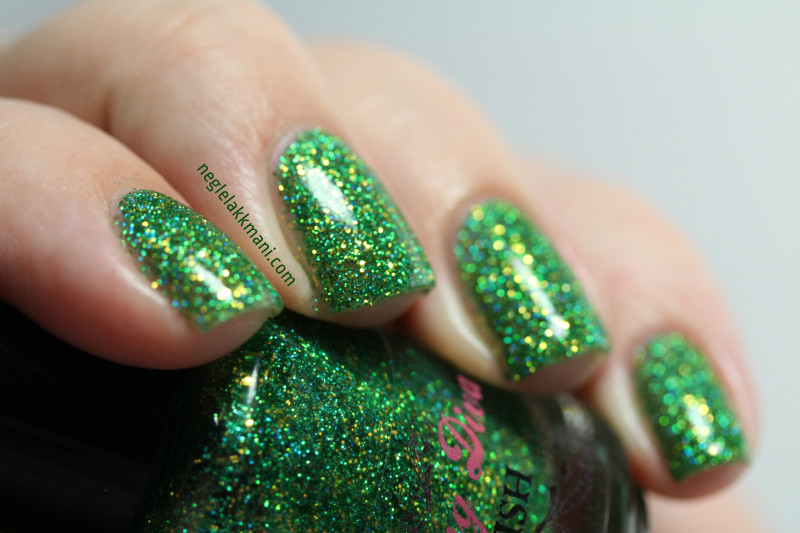 Er ikke den magisk? Se på fargespillet! <3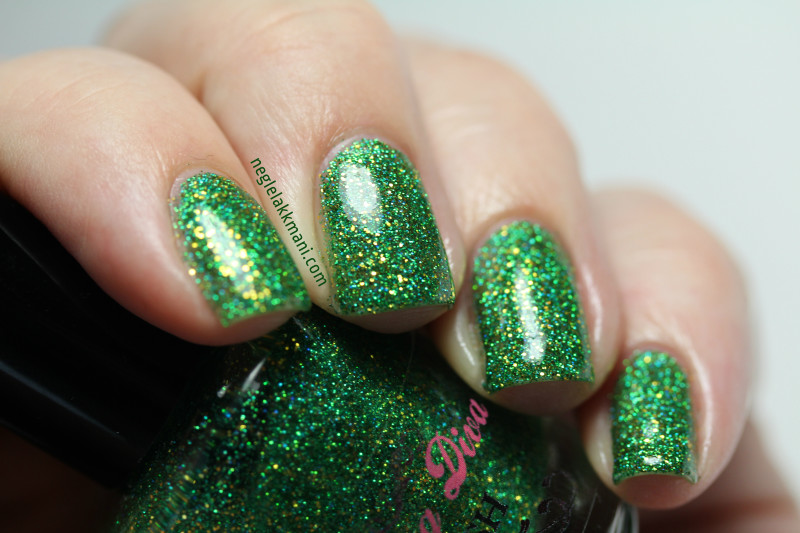 Så vakker!
Pot O' Gold er en top coat laget med holografiske glitter i to  grønnfarger, gullfarget holografisk glitter og litt grønt skimmer. Den er også nydelig, men denne bør legges over en annen farge for best effekt.
Jeg tok den enkle måten og la den over  Leprechaun's Gold og synes de kler hverandre veldig godt.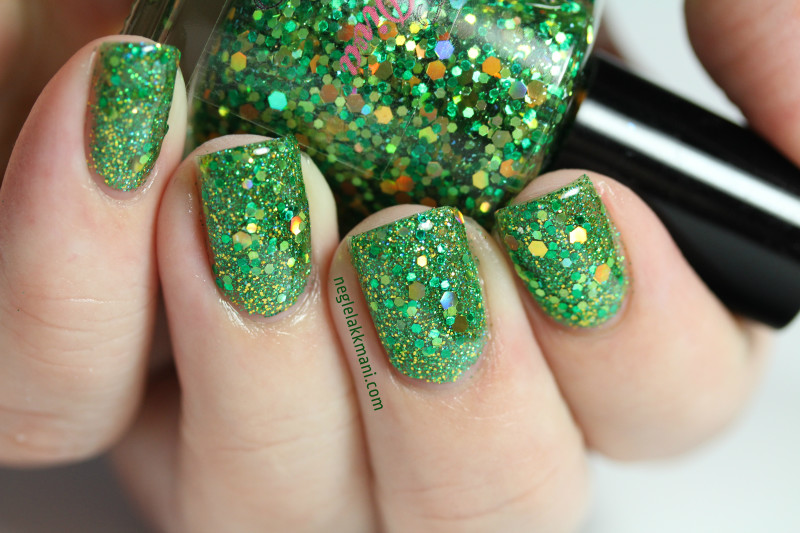 Det er ingen hemmelighet at jeg elsker grønne lakker og har en host..  litt stor samling, men begge disse er unike i den. Jeg har ingenting som er i nærheten av å ligne.
English blurb:
I love, love this St.Patricks Day collection from Darling Diva,  Leprechaun's Gold reminds me of a green OPI Absolutely Alice and is a must for us green lovers. Its filled with holographic green and gold micro glitter and is crazy beautiful. Pot O'Gold is a glitter top coat with green holographic glitter and gold holographic glitter, I just love the sparkle. And yes you need them both. They are available on Darling Diva Polish right now!
 Hva synes dere, er ikke disse nydelige? Begge er å få kjøpt hos Darling Diva Polish nå, det lønner seg å handle før portoen går opp 27. jan. 😉 Følg gjerne Darling Diva Polish på Facebook. 
PS! Norway Nails vil også føre dette merket, så følg med der også.
Lakkene er produktprøver fra Darling Diva Polish/ Polish received for review.