Endelig litt neglelakk igjen her!

Jeg satt og så på alle de fine lakkene jeg har fått i det siste som jeg enda ikke har fått swatchet pga. formen. Myyyye fint! Jeg har endel å gjøre når formkurven stiger igjen, gleder meg! Greide ikke å la være å teste ut en da, så det ble Darling Diva sin The Opera House. Den har jeg kjøpt her, veldig fornøyd med alle hennes lakker, jeg har 10 av de. Jeg la et lag av The Opera House over to lag av Essie Blanc. Synes den er så nydelig!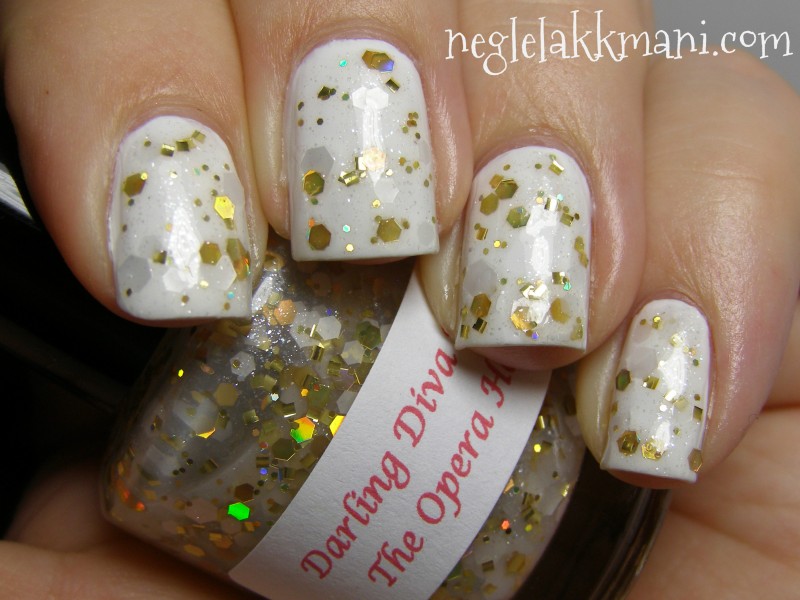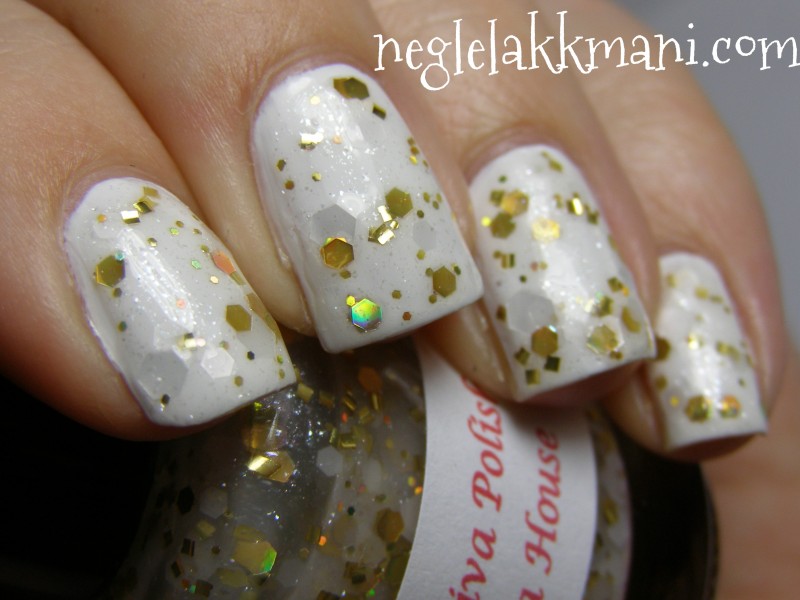 Det er altså gullfargede holografiske hexagon, gullskimmer, mindre gullglitter, hvite hexagon i en melkeaktig base. Den er litt tykk i konsistensen så her må man "dabbe" på lakken slik man ofte må gjøre med indie glitterlakker.Liker at den ikke har et tonn med farger men holder seg til gull og hvitt, elegant utført!
Jeg håper på å være i bedre form snart, for sånn som det er nå orker jeg ikke ha det. Kryss fingrene for meg er dere snille!
Hva synes dere om The Opera House?
PS! Følg meg gjerne på instagram er @neglelakkmani der også.