IsaDora sin Jewels Of The Orient-kolleksjon inneholdt kun en cremelakk og sammenlignet med alle de skimrende og glitrende lakkene virker denne litt eh, enkel? Fargen og konsistensen er nydelig, men IsaDora har skjemt oss bort med resten av kolleksjonen så forventningene er skyhøye.
Paradise Green er grønn med mye blått i seg og er en litt støvete dempet farge. Går på som smør, ingen problemer som helst med konsistensen.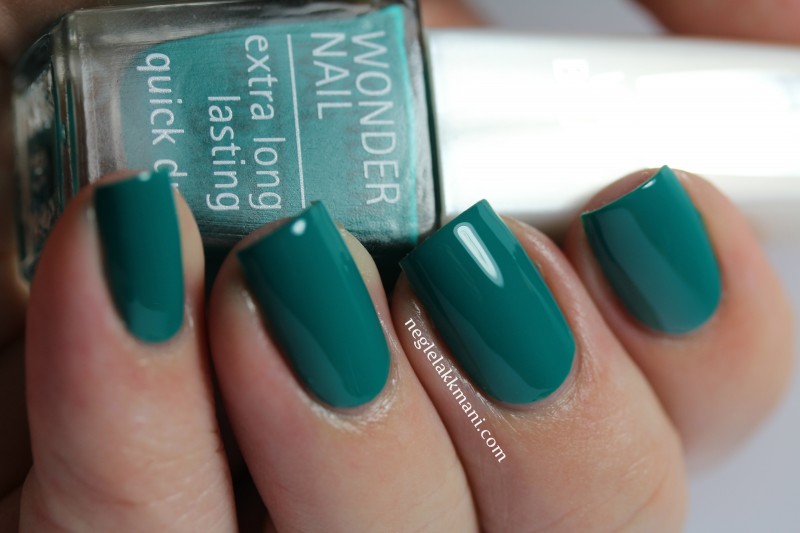 Det er en liten ting jeg har tenkt på i det siste, FB og det dumme promoteringssystemet de har innført på FB-sidene. Hva hjelper det å ha mange følgere på FB når kun en tredjedel ser postene du poster der om du ikke betaler. Og nei, det nytter ikke å legge til siden ved å trykke på at den skal vises i newsfeeden, heller ikke om du legger den til i intrest list. Vil jeg at alle skal se, så koster det meg dyrt. Jeg liker jo å oppdatere siden min med info om nye kolleksjoner, når enkelte nettbutikker har fått inn nye kolleksjoner og ikke minst når jeg har postet noe nytt her inne. Så det er nok lurt å ikke satse alt på FB, jeg har jo mange som følger bloggen via Bloglovin, google reader, twitter, instagram osv. og jeg tror det er bra. Men har dere noen gode tips på hvordan eller hvor det er best å legge inn tips om nye kolleksjoner i butikker osv? Twitter? Jeg vil nok fortsatt legge inn ting på FB, men det føles så nytteløst når FB gjør alt for at vi skal betale for tjenestene der inne. Jeg har en side på google+ tror jeg men det er det vel ikke så mange som følger? Setter veldig stor pris på tips og litt brainstorming rundt dette.
Og for dere som følger meg bare via Facebook, legg meg gjerne til på bloglovin, google reader eller twitter også, da går du iallefall ikke glipp av så mye.
Og en ting til, vær flinke å smøre hendene og neglebånd. Nå er tiden inne for å være virkelig flink med den tørre inneluften vi har. Jeg merker det godt og da jeg var ute en liten snartur i forrige uke så snappet begge neglene på tommelfingrene mine rett av, sikkert kombinasjon av tørr luft og kulde.
Har dere noen nye håndpleiefavoritter? Ny håndkrem?