Dette var det jeg skulle poste forrige gang jeg åpnet bloggen, men det som lå på hjertet var altså noe helt annet. Den posten tror jeg er den mest delte på Facebook av alle mine poster. Folk ble engasjert og det er bra! Som Suz sier i en kommentar
De forsøker å snu markedet. Slik at dere trenger dem. Og ikke omvendt. Håper mange holder fast på sin praksis (som følger av loven) om at det er fotografen som har rettigheter og de som bruker bildene som må ha tillatelse. Med eller uten betaling.
Dette er viktig! Det er vi som leverer innholdet og som har rettighetene.
Over til St.Barts In A Bottle, jeg kjøpte to Cuccio lakker fordi jeg var litt nysgjerrig på disse og på kvaliteten. Og denne turkisblå fargen tiltalte meg. Og den er virkelig nydelig, som sjøen er når den er på det mest turkise. Tror ikke jeg har noen som ligner i samlingen min, ulempen er at den misfarger neglene. Så her gjelder det å ha doble lag med basecoat. Jeg fikk vekk fargen med tannkrem med blekeeffekt. Den er selvfølgelig veldig pigmentert og to lag holder.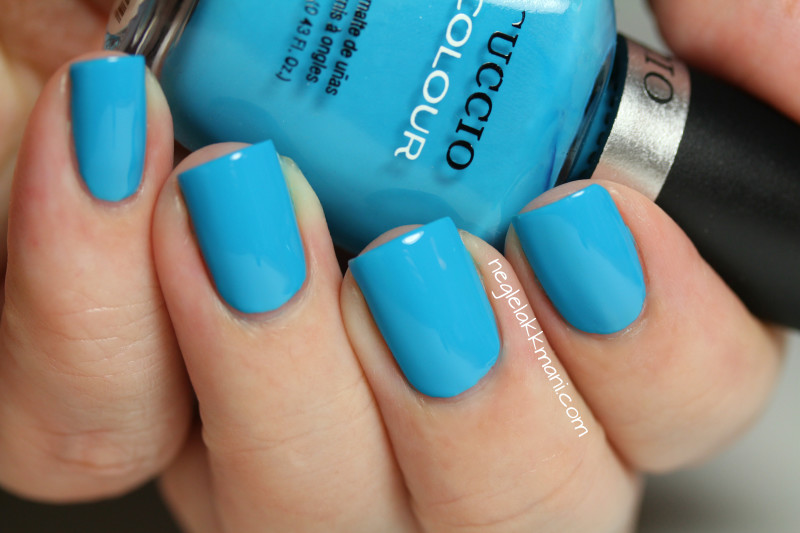 Jeg greide ikke å la være å pynte litt på de, så jeg brukte to motiver fra Cheeky sin Tropical Holiday stempelplate og toppet det med magiske China Glaze Fairy Dust.
Så da kan man jo drømme om en liten flytur til St. Bart. 😛
Jeg har måtte tatt det litt rolig de siste dagene, for 5 dager med spenningshodepine ble avløst av noen dager med migrene som enda ikke har sluppet taket. Jeg mistenker en skulder som er litt kranglete som den utløsende synderen. Så lakking og swatching har måttet vente noen dager.
Jeg kjøpte Cuccio hos nailsupplies.us for $4 pr. stk.
Har dere testet noen fra dette merket? 🙂