På fredag slapp Lynnderella nyheten om sine LE halloweenlakker. De kommer i åttekantede vintage formede flasker som inneholder 12 ml. med neglelakk.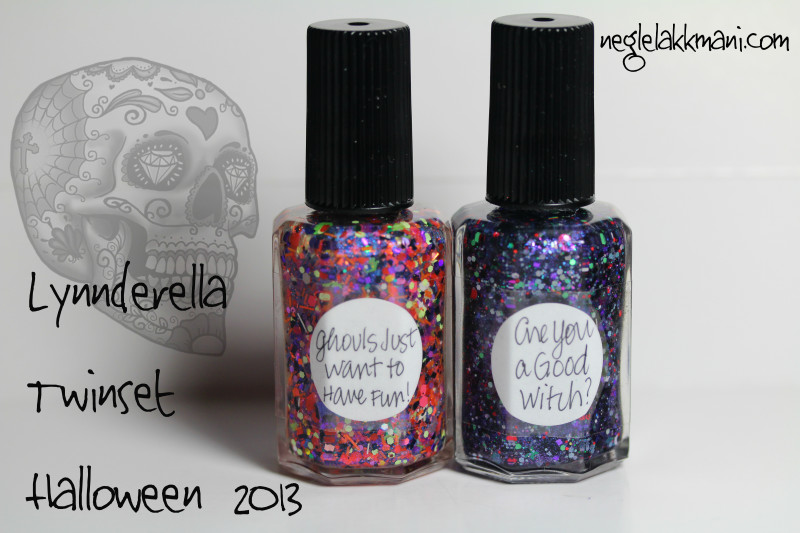 Lynnderella beskriver settet slik:
Let's get this party started, shall we? Since we believe in starting Halloween as early as possible, here is a new limited-edition Twinset. Both lacquers come in vintage 12ml octagon-shaped bottles and each has it's own spooky blurple shimmer. It is a little-known fact that ghouls and witches get along quite famously if supplied with sparkly things.
Vi kan begynne med Are You A Good Witch som Lynnderella beskriver slik:
Are You a Good Witch? is a multiglitter made with assorted black, green, purple, white and neon red glitters in a violet-blue-shimmered clear base.
Det jeg synes hun har perfeksjonert i disse lakkene er det blålilla skimmeret, tidligere har jeg synes at hun har overdrevet dette, men i disse lakkene er det akkurat perfekt mengde.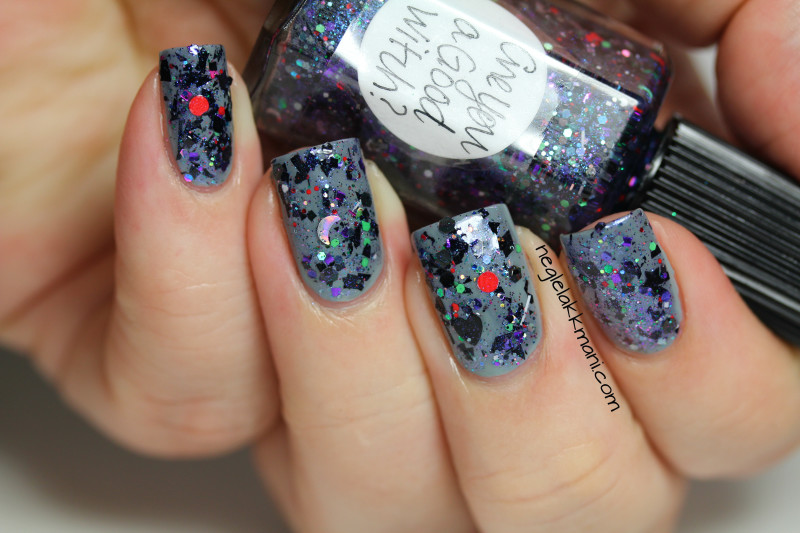 Lakken påføres ved å dytte den jevnt rundt på neglen. Baselakken er TL Design Moss som er en nydelig blågrå cremelakk.
Ghouls Just Want To Have Fun beskrive slik av Lynnderella:
Ghouls Just Want to Have Fun! is another multiglitter made with various orange, purple, and neon glitters in a purple-shimmered subtle green-tinged clear base.
Som den forrige, her er skimmeret også perfekt, likte virkelig effekten! Den ser litt magisk ut! Her har jeg lagt den over FNUG It Bag, som er en nude lakk.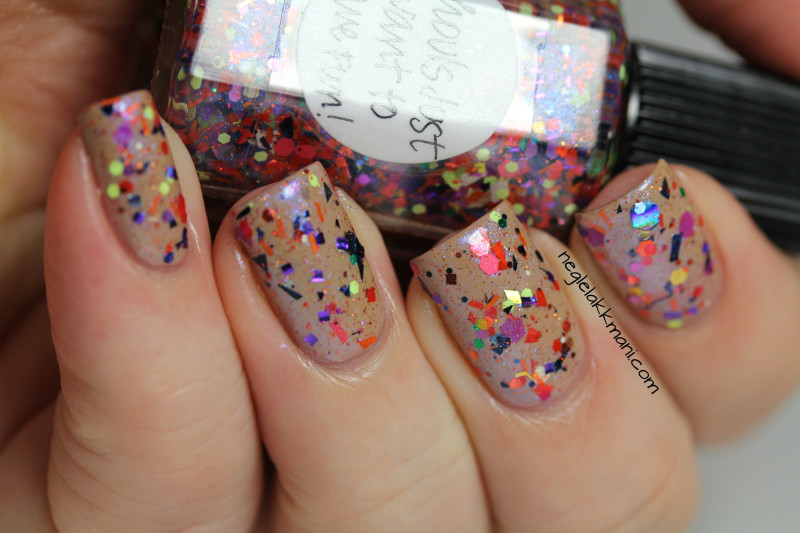 Et bilde til så dere kan se skimmeret enda bedre: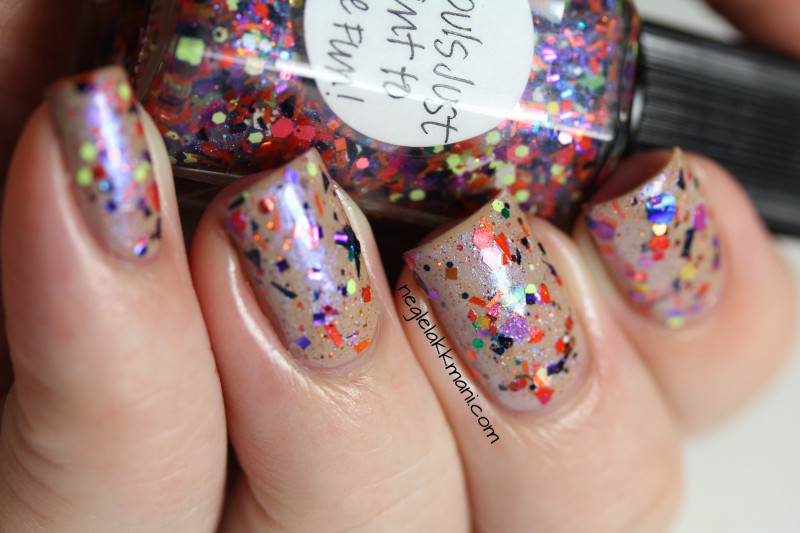 Jeg er veldig imponert over disse lakkene, synes hun har lykkes fullstendig med farge- og glitterkombinasjonene. Elsk!
Settet er allerede tilgjengelig hos Norway Nails for kr. 349,- og det er en limited edition så her bør man ikke vurdere om man skal kjøpe lakkene i en for lang tid. 😉 Anbefales varmt herfra iallefall. Husk å bruke koden neglelakkmani for 10% rabatt.
Hva synes dere? 🙂
Lynderella lakkene er vareprøver fra Norway Nails, TL Design lakken er en vareprøve fra TL Design og FNUG lakken er en vareprøve fra FNUG.