Det er endelig åpningsdagen for Norway Nails! Kl. 10.00 åpner dørene og det er bare å glede seg, varme opp visakortet, klargjøre paypalkontoen og gjøre siste finpussen på ønskelisten!
Her har du listen over lakkene som du kan kjøpe der:
A-England – Selected colors
BB Couture – Selected colors
Cirque – Dark Horse, Objet D'art Collections and Alter Ego
Darling Diva – Selected colors
Femme Fatale – Selected colors (there will be a new shipment in march with the newest colors – remember the Eventide, Hydraxia and Incendius are the last ones of the old versions with reflective curling and when these are gone, they are gone forever)
NailStation – Selected colors
Nubar – Selected colors
Ozotic – Selected colors
Picture Polish – Selected colors including the new Collaborations
Pretty Serious – Selected colors
Rainbow Honey – The Chrono Cross, Equestria, Sakura Matsuri and Yokai available in very limited stock. (Waiting on shipment for the Holiday and the Sweet Talk collection)

ManGlaze and Cult Nails will probably be available later this week.
Emily De Molly will probably be here before the end of february.

There will also be a small selection of nail art supplies, Bundle Monster stampingplates and more!
Endelig kan man handle indies, utenlandske lakker og utstyr til stempling og nail art uten å tenke på toll. Og nå som det koster $9 for å sende en lakk fra USA til Norge så er ikke det så billig lenger heller.
Her har du en liten collage på noen av lakkene jeg har vist som du kan finne hos Norway Nails.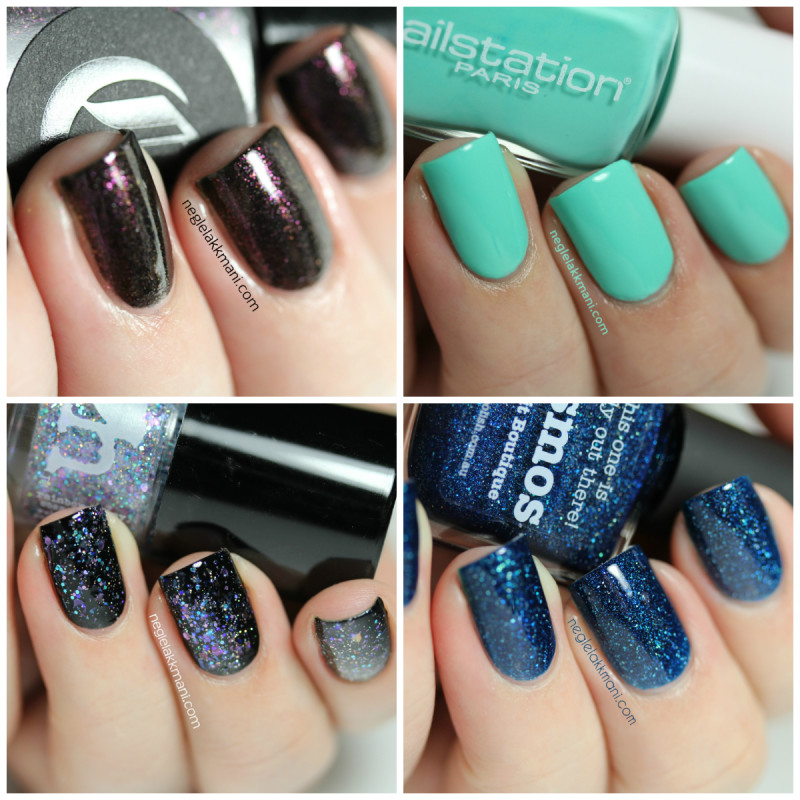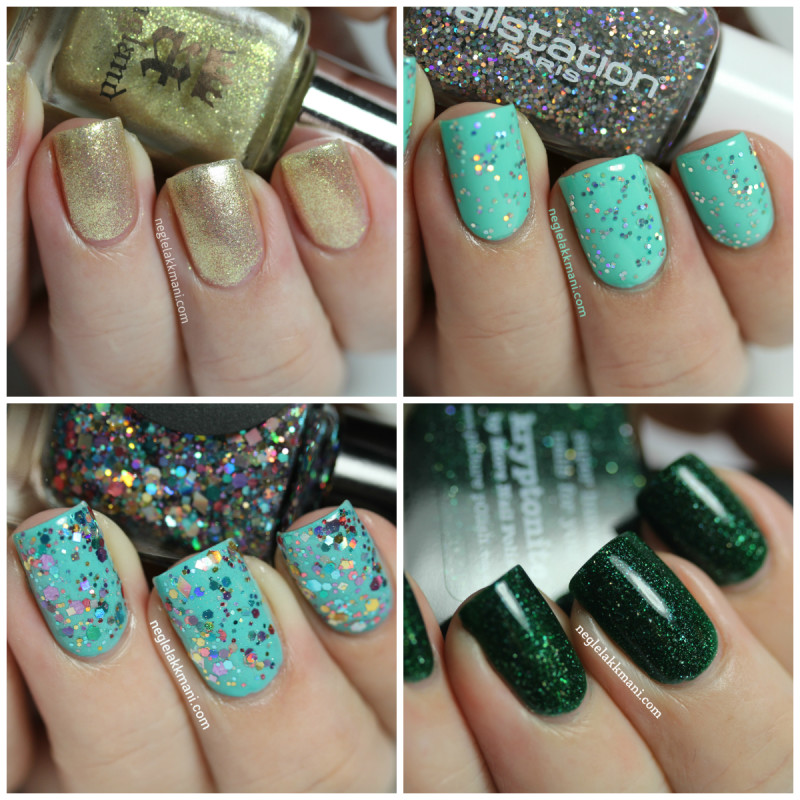 Husk at du også kan følge Norway Nails på FB.
Har du planer om å handle litt i dag? Hvilke lakker står øverst på handlelisten? Jeg fikk handlet litt på søndagskvelden (for å teste ut butikken) og sikret meg to lakker fra Nailstation og en fra Femme Fatale som jeg skal vise dere snart. 🙂
Noen av lakkene er vareprøver fra Norway Nails og noen er kjøpt for egne penger.