Deborah Lippmann Rolling In The Deep & Va Va Voom
Heisann! Et lite livstegn fra meg. Det var ikke meningen at det skulle gå så lenge mellom postene, men denne høsten/vinteren har vært og er beintøff. Så "luksus" som å lakke negler og blogge har blitt helt bortprioritert. Savner veldig det å kunne drive på med det, for det er en fin ting å gjøre for å koble av. Jeg håper jeg vil få det til noe oftere fremover og jeg har mange fine lakker å jobbe meg gjennom. Lesertallet viser meg jo at det er mange som titter innom hver dag uansett, jeg er lei meg for at dere ikke har fått nye innlegg, men glad for at dere fortsatt tenker på bloggen min.
I dag har jeg to nydelige lakker fra Deborah Lippmann å vise dere, perfekte julegaver til venninner, døtre og kjærester. Noe for årets nyttårsmanikyr kanskje?
Jeg har lagt Va Va Voom over Rolling In The Deep, det får Va Va Voom til å poppe. Men da jeg la Rolling In The Deep som base så oppdaget jeg at den har et fint mikroskimmer som gir denne fløyelsblå lakken en nydelig dybde. Va Va Voom legges best ved å dytte glitteret rundt med neglen for å fordele det jevnt. Lakker du på vanlig måte drar du av mesteparten av glitteret. Det holder med et lag av Va Va Voom, Rolling In The Deep trengte to lag for å bli jevn.  Overlakk er Seche Vite.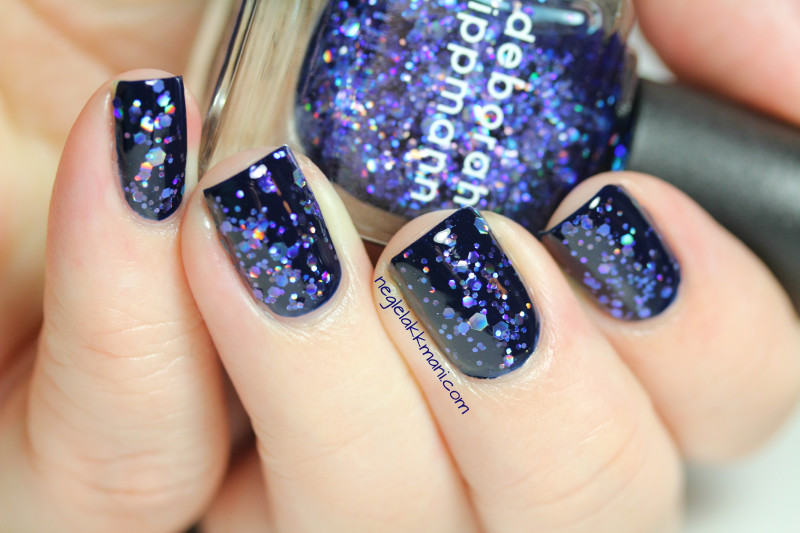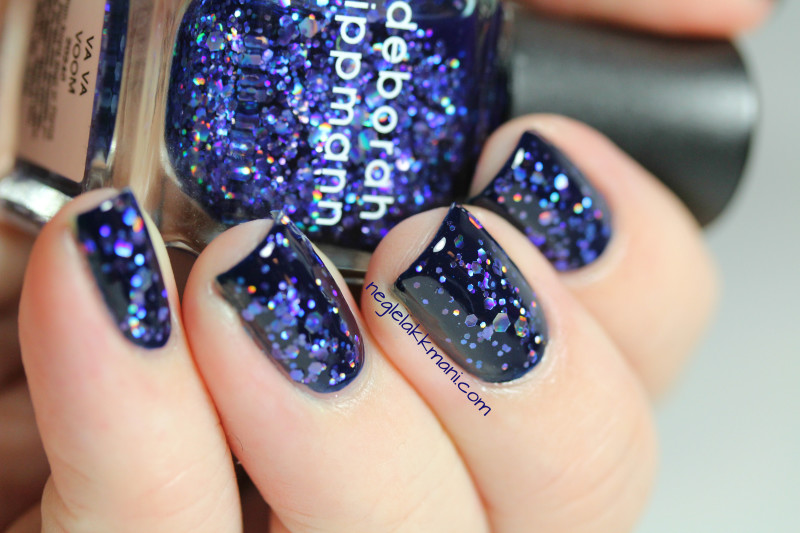 Jeg måtte ha med et bilde av Rolling In The Deep alene også, og da lekte jeg meg litt med litt julepynt. 😛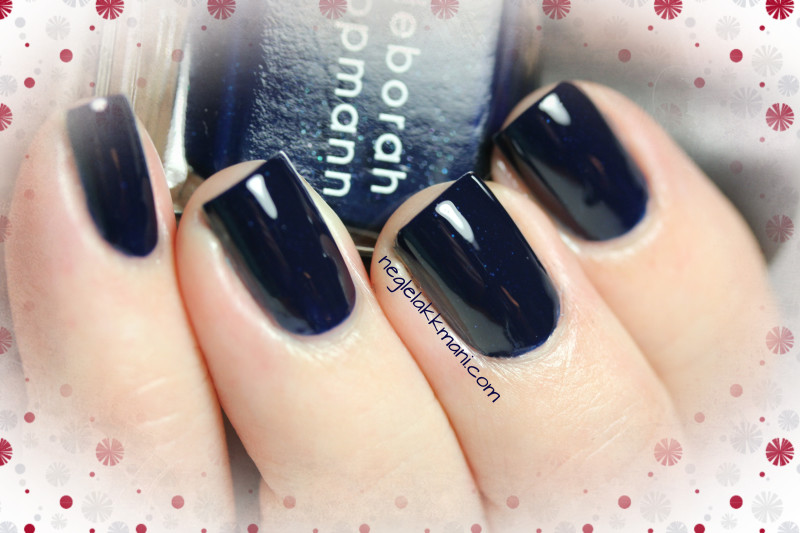 Lakkene får du kjøpt i utvalgte butikker nå til kr. 179,- absolutt en fin julegave!
Har dere kjøpt noen fra denne kolleksjonen? 🙂
Lakkene er produktprøver fra KateHermansen.no