Jeg var så heldig å få tilsendt 6 av The New Black sine sett for å gi bort til dere. Norway Nails har akkurat begynt å selge The New Black så da passer det jo fint med en giveaway. Jeg kjører en rafflecopter giveaway denne gangen, jeg vet mange synes det blir for enkelt og at det tiltrekker seg folk som normalt ikke leser bloggen, men jeg lover, det er en konkurranse rett rundt hjørnet med fine premier.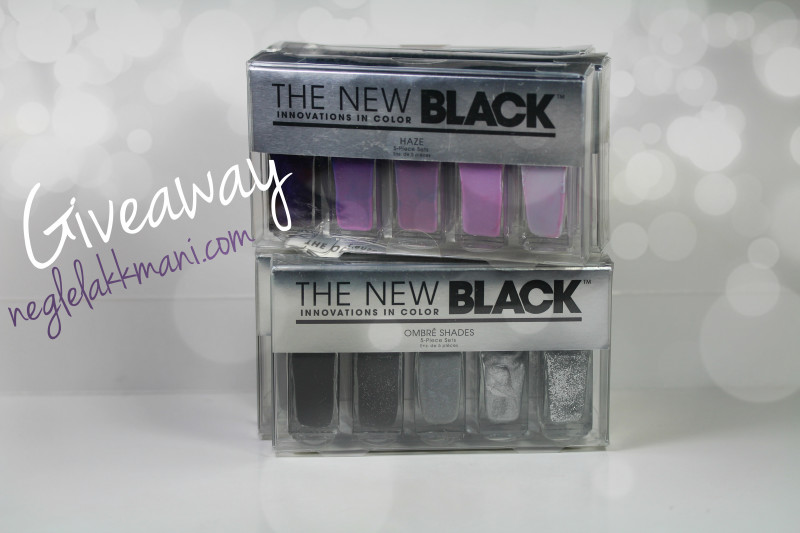 Jeg har 3 Haze sett og 3 Ombré Shades sett å gi bort, her i Norge er utsalgsprisen kr. 249,- pr stk.
For english readers I have 3 Haze sets (purple) and 3 Ombré Shades (black/silver) you have to choose between them. 🙂
Denne vil løpe til neste søndag ved midnatt hvor jeg da trekker 6 vinnere.
Lykke til!
Giveawayen er sponset av The New Black Europe, følg de gjerne på Facebook!