OPI Muir Muir On The Wall
Jeg ble ikke akkurat slått i bakken av OPI sin høstkolleksjon San Francisco , når man har så mange lakker som meg så skal det litt til før jeg finner noen som ikke ligner de jeg allerede har. Det var likevel tre lakker jeg fant ut at jeg måtte ha og Muir Muir On The Wall var en av de. Det er en "glow from within" duochrome skjønnhet som går fra nydelig mørk plommefarge til brunrødt og over til grønt.
Den virker tynn å påføre ved første lag, men det jevner seg fin ut ved lag nummer to, den er lett å påføre. Jeg har som vanlig 2 lag + overlakk og underlakk.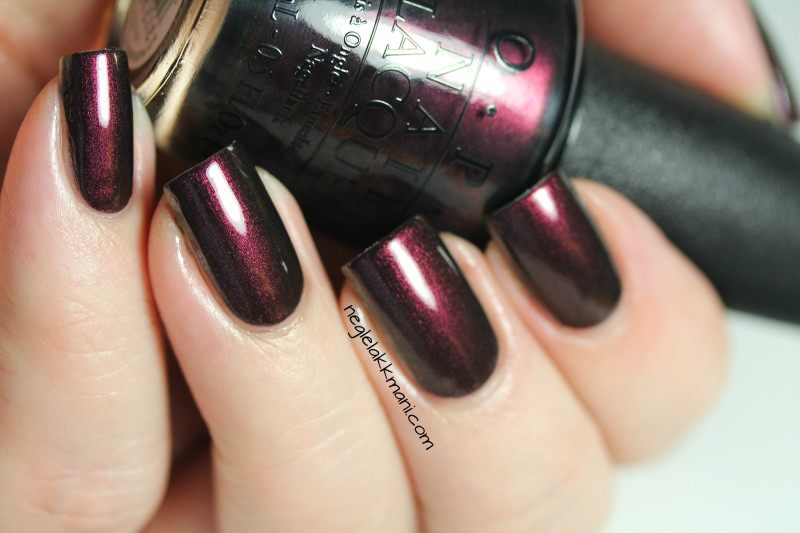 Så nydelig! Denne typen vampy lakker får jeg ikke nok av.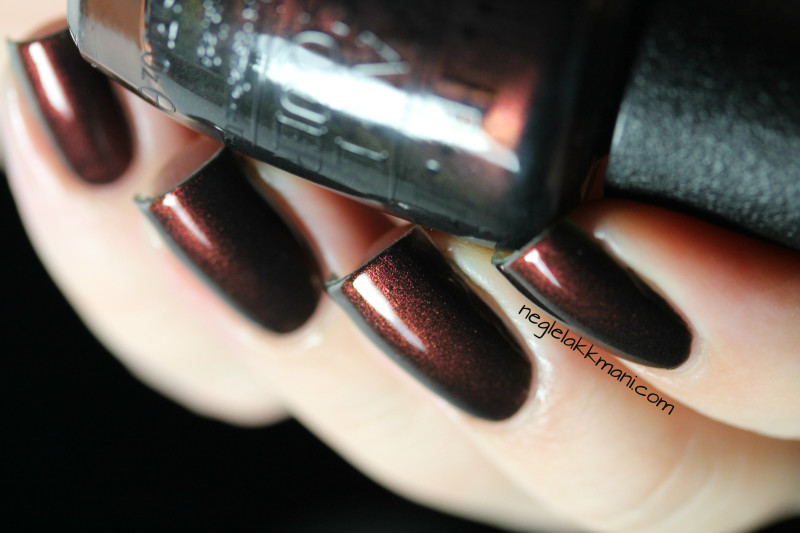 Her ser du mer av den brunrøde fargen den skifter til.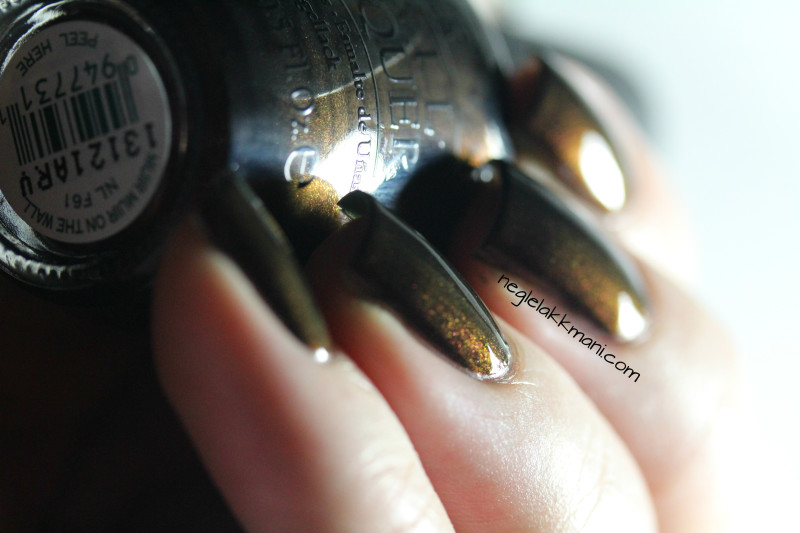 Og den grønnbrune fargen. Fargeskiftet er mer tilstede i RL, det er jo som kjent vanskelig å få fotografer de. 🙂 Flasken viser fint fargespillet.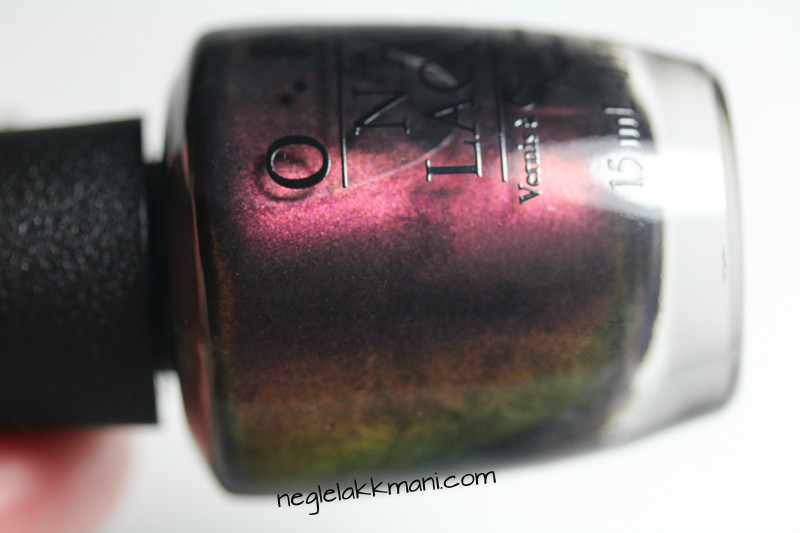 Min anbefaling til deg som er usikker på hvilke lakker du skal kjøpe fra OPI San Francisco så kjøp iallefall denne! 😉
Jeg kjøpte min på ebay, jeg har dessverre ingen info om når eller hvor denne kolleksjonen kommer til butikk i Norge.
Står denne på handlelisten hos dere? 🙂