Zombee fra Lilypad Lacquer er en kul neon limegrønn holografisk lakk, ja full pakke her altså. 🙂
Hos Norway Nails beskrives den slik:
Zombee" – From the "Colour my World" collection – Hand mixed 3 FREE Holographic nail lacquer Made in Australia

Bright yellow/lime holographic nail lacquer
Applies evenly and smoothly
Og beskrivelsen av påføringen stemmer god, den er spesiell å påføre, men på en god måte. Den er glatt og litt tykk i konsistensen, men superenkel å legge. Jeg brukte 2 lag som vanlig. Holoeffekten er i lampelys veldig dempet og myk, men den er der.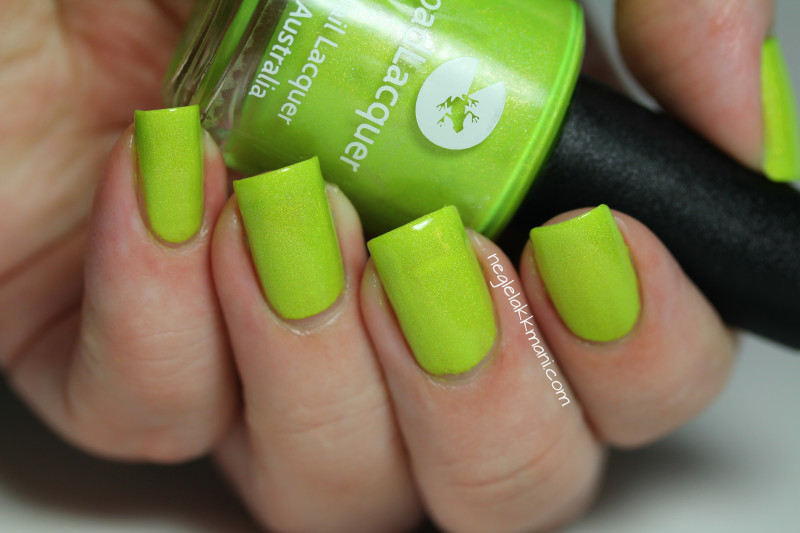 Og sånn i tilfelle dere ikke tror meg på neon-biten så poster jeg også et bilde av Zombee i blacklight. Knall!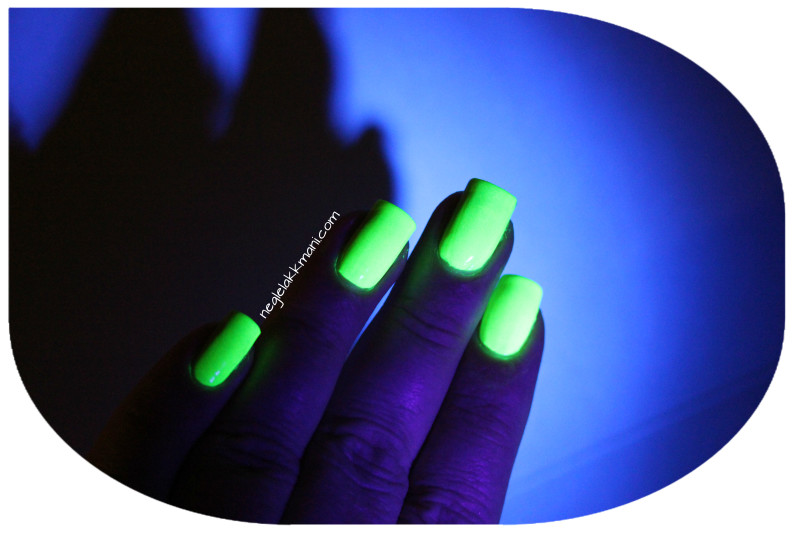 Zombee og andre lakker fra Lilypad Lacquer får du kjøpt hos Norway Nails til kr. 139,- om du bruker koden neglelakkmani får du 10% rabatt.
Har dere noen lakker fra Lilypad Lacquer? 🙂
Lakken er en produktprøve fra Norway Nails.