A-England And The Moonbeams…
Dette er normalt en lakk jeg ville ha brukt som en layering-lakk men etter å ha lest mye kritikk av bloggere som alltid legger lakkene over noe annet sånn at det blir vanskelig å bedømme lakken sånn for seg selv på Make Up Alley  så valgte jeg å ikke bruke noe under.
På A-England sine sider beskrives And The Moonbeams… slik:
A lustrous lemon-golden shimmery base filled with irregularly shaped gold glass flecks and glitter pieces to provide a stunning translucent effect
Den skifter også til en grønntone som dere kan skimte øverst på flasken, og jeg må innrømme at om man legger den over noe så mister man jo den gjennomsiktige effekten som A-England beskriver.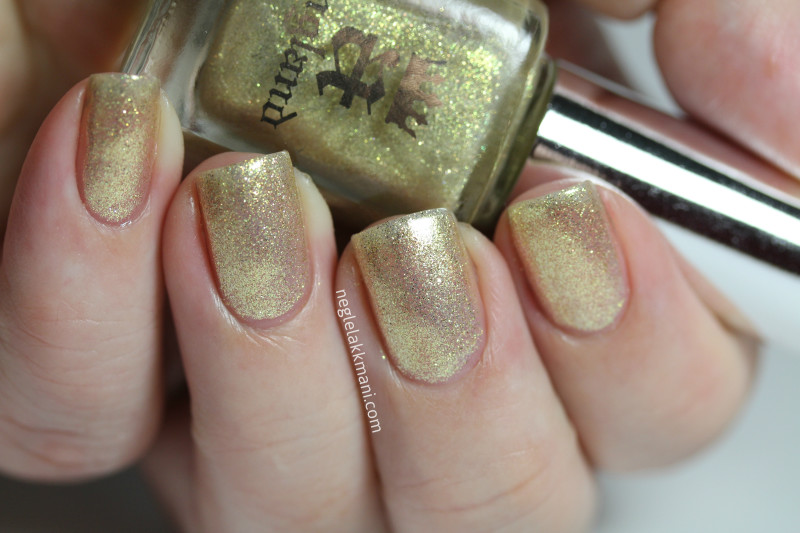 Nydelig, skjør og ganske så jobbvennlig. Dette er to lag, over underlakk + overlakk.
A-England And The Moonbeams.. kan du snart få kjøpt hos Norway Nails som åpner i begynnelsen av februar. Følg Norway Nails på FB for nyheter og fine gavedryss.
Hva synes dere om denne?
Lakken er en vareprøve fra Norway Nails