OPI Can't Let Go (Liquid Sand)
To poster i dag, jeg føler at jeg ikke blogger skikkelig om det går for lenge mellom hver skikkelige neglelakkpost.

I dag får dere se den lilla Liquid Sand lakken fra Mariah Carey-kolleksjonen. Jeg har sett endel swatches av disse Liquid Sand-lakkene og jeg må si at bildene varierer veldig, jeg tror endel bare har swatchet de uten å la de tørke helt og da ser de litt sånn halveis ut. Ikke helt matt, men litt sånn satinfinish. Jeg synes fortsatt disse er knall og sitter og vurderer om jeg skal utvide samlingen med noen fra de andre kolleksjonene som kommer. Tror nok jeg gjør det.
OPI Can't Let Go er en lilla glitterlakk med masse små glitterkorn og litt større sekskantede glitter, også i lilla. Tørker som sagt matt og skal i utgangspunktet ikke ha top coat.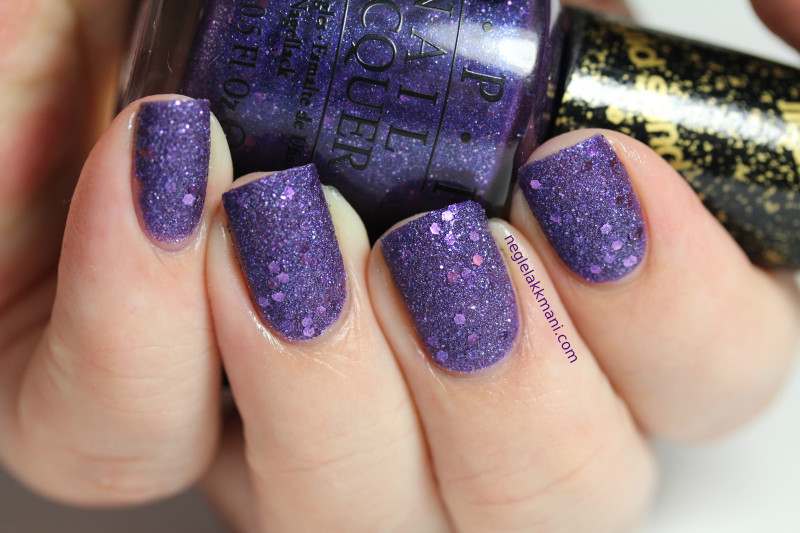 Synes også denne var veldig fin, men Stay The Night er fortsatt favoritten. Enkel å legge, er som en vanlig glitterlakk. Fjernes også relativt lett.
Ellers så har kanskje dere som følger meg på instagram sett at jeg bedriver oppfylling av lageret. Portotaksten i USA går jo veldig opp fra 27.jan og det blir adskillig mye dyrere å kjøpe lakk og andre ting derfra. Endel selgere har også vurdert å droppe internasjonal shipping for de tror det blir for dyrt til at folk tar seg råd til det. Prisen på å sende en lakk mer enn fordobler seg, så du må regne med å betale nesten en 50-lapp i porto for å kjøpe en lakk, om ikke mer.
Så de siste dagene har altså blant annet dette ankommet hjemmet: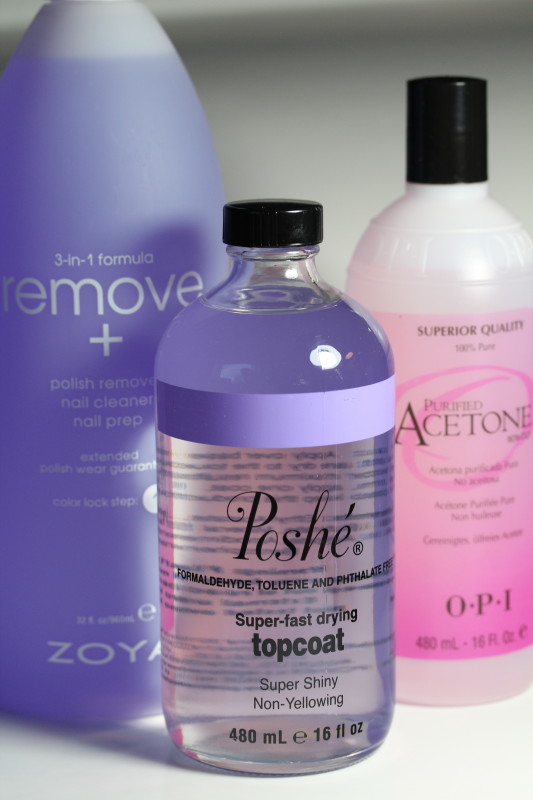 I tillegg har jeg også kjøpt et pro-sett med Seche Vite. Det går unna med både top coat og neglelakkfjerner her, så dette er greit å ha. Jeg vil heller bruke dyr porto til å kjøpe fine lakker og ikke disse forbruksvarene.
Noen andre som har fylt opp litt i det siste?