Jeg satt meg ned for å leke litt med neglelakk i dag og siden jeg har vært litt frustrert over å bare swatche lakker i det siste så bestemte jeg meg for å slå til med litt nail art. Altså det er gøy å vise fram nye lakker, men det føles ikke så kreativt og når jeg begynner å kjede meg når jeg driver med en av de tingene jeg elsker mest, så må man av og til ta et friminutt fra det kjedelige. Det er ikke så avansert det jeg gjorde i dag, men det er iallefall noe annet. Samtidig så fikk jeg brukt to "untrieds" så det hjalp også. For lenge siden så kjøpte jeg en haug franske maler på ebay, de kan sikkert brukes til fransk manikyr også, men noen av de er så morsomme at de også kan brukes til en tapemanikyr. En bølgete tapemal ble kombinert med Color Club Berry and Bright og OPI GoldenEye. Og resultatet ble jo ganske julekule'ish. Ikke for tidlig det nå?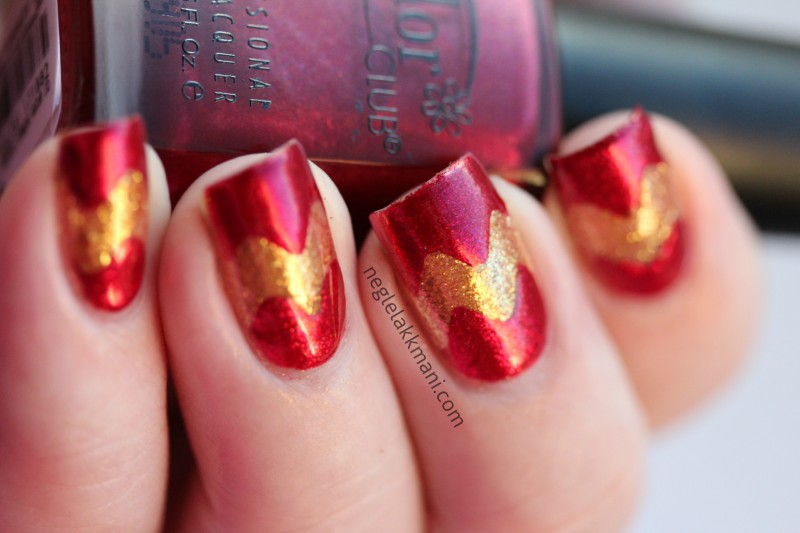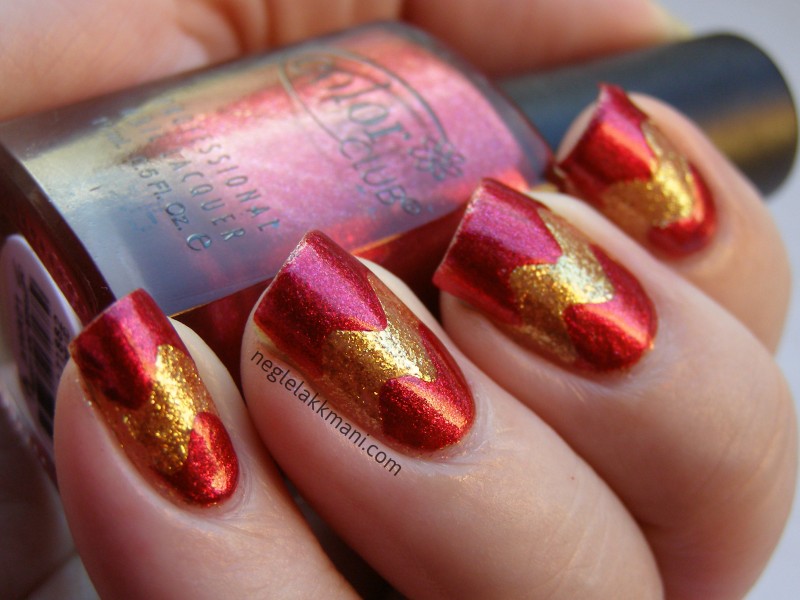 Du kan sikkert oppnå samme effekten ved å bruke sånn saks med mønster og klippe i tape, eller så kan du gå på ebay og handle fra samme person som jeg gjorde. Jeg lakket altså først med OPI GoldenEye, la top coat og lot det tørke helt, festet på tapemalen som jeg hadde limt inne i håndflatene et par ganger for å svekke limet litt. Om man ikke gjør det er sjansen for at du drar av lakken under, større. CC Berry & Bright er en one coater og passet derfor fint til å legge over, jeg drar av tapen rett etter at jeg har lagt CC BB for å få mest mulige skarpe linjer. Avslutt med top coat.
Synes det ble ganske så fint, og det var deilig å gjøre noe annet, selv om dagen var en ti tommeltotter dag og jeg syntes jeg klønte ganske så mye.
Liker dere julekuleneglene mine? 🙂