The Little Black Dress Collection By Linda Johansen
Akkurat i tid for startskuddet av årets julebordsesong så slipper Linda Johansen sin vinterkolleksjon fylt av lakker som passer til den lille sorte.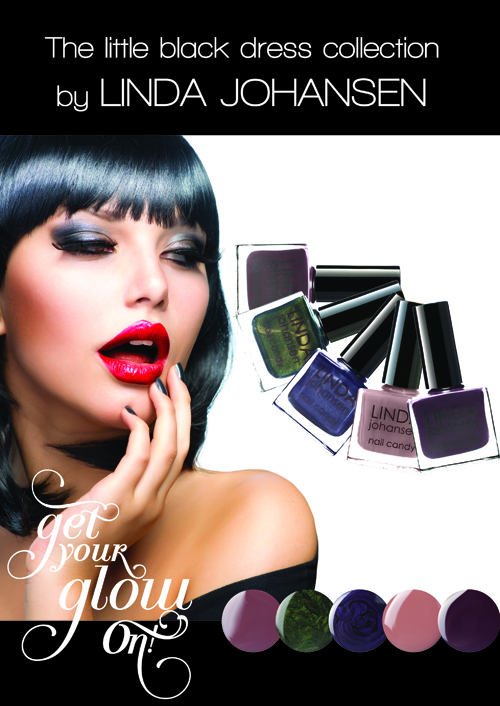 Det er lakker som passer til enhver smak, noen klassiske, noen litt edgy og noen litt vampy. Disse ankommer altså litt tidligere enn først forventet som egentlig var rundt 1. desember så jeg kastet meg rundt og fikk swatchet de for dere.
Først ut er Café Cubano som er en kakaofarget lakk, litt sånn ubestemmelig i fargen, noen ganger er det de rosa tonene som dominerer andre ganger de brune. Klassisk farge som passer bra for de som går rett fra jobben til festligheter. Denne kan du om du er nøye faktisk slippe unna med ett lag, jeg la 2 lag av gammel vane.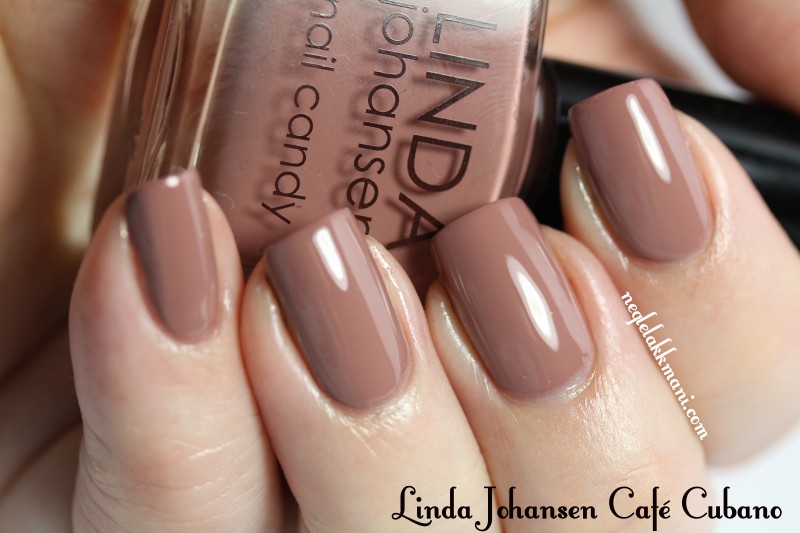 Neste lakk er også i den klassiske sjangeren synes jeg, jobbvennlig og passende til fest. Litt tynnere i konsistens enn den første, men to lag holder i massevis. Mauve Blush er lys sjokoladefarget med en rødlig undertone.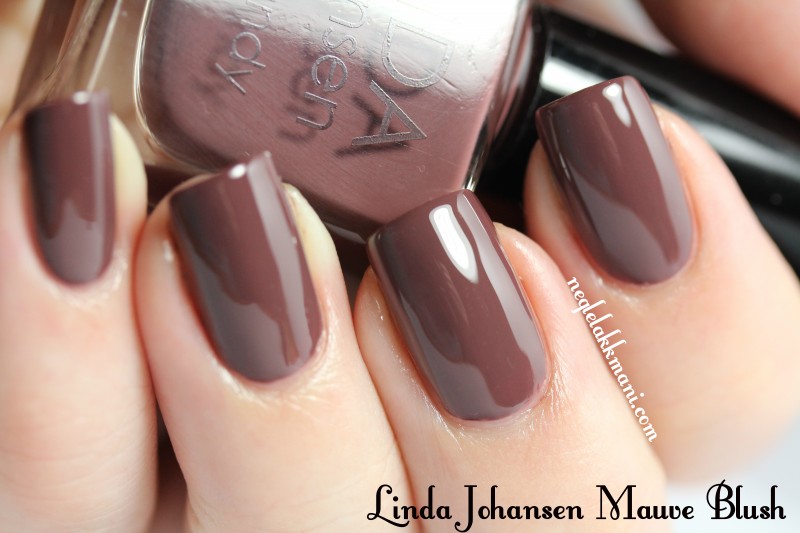 Over til den mer vampy lakken Imperial, blålilla skimmerlakk som passer godt til festkledde negler. Litt fløyelsmyk i fargen og vil passe godt til den lille sorte. 2 lag, ingen problemer med påføringen bare vær lett og bestemt i påføringen så legger den seg fint.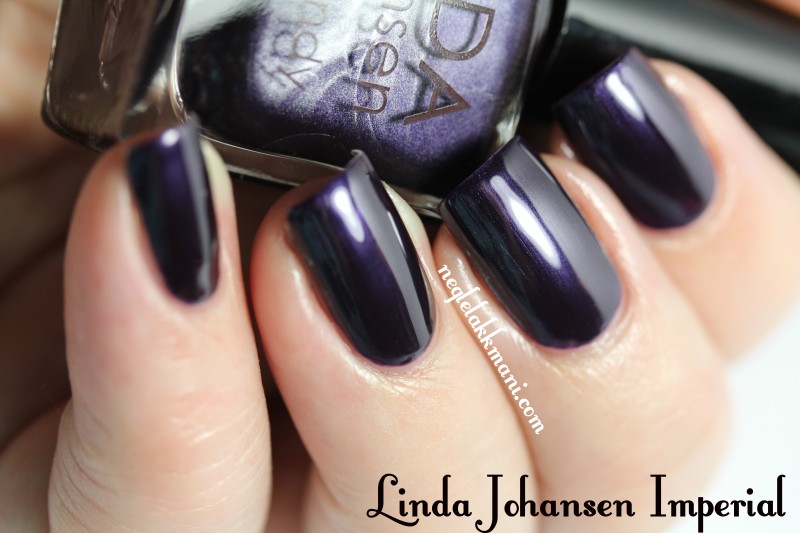 En av høstens favorittfarger har jo vært burgunder, også på neglene. Linda Johansen Atlantic Tulip vil dekke de flestes behov for denne "må ha" fargen, mørk vampy burgunder som ikke ser sort ut i dempet belysning.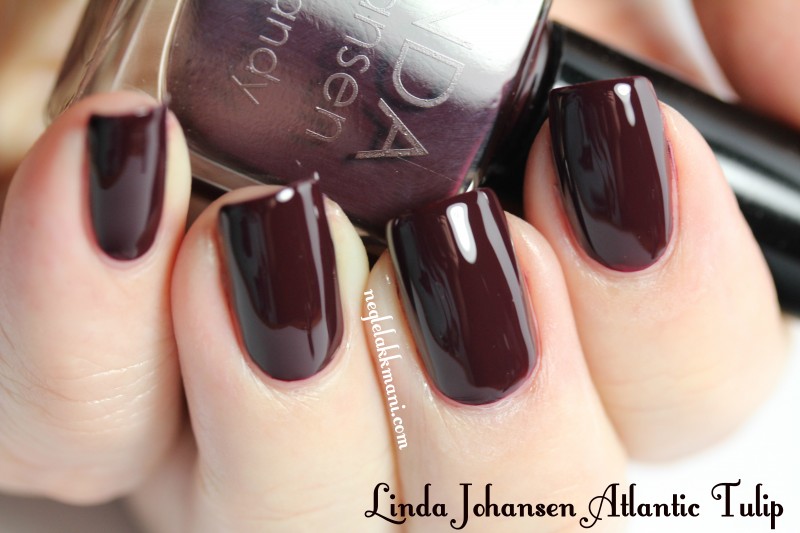 Min favoritt er vel den som kan gå for å være litt edgy, Brookside Moss. Nydelig mørk grønn lakk med skimmer i lysere grønt og gull. 2 lag dekker fint, god å legge.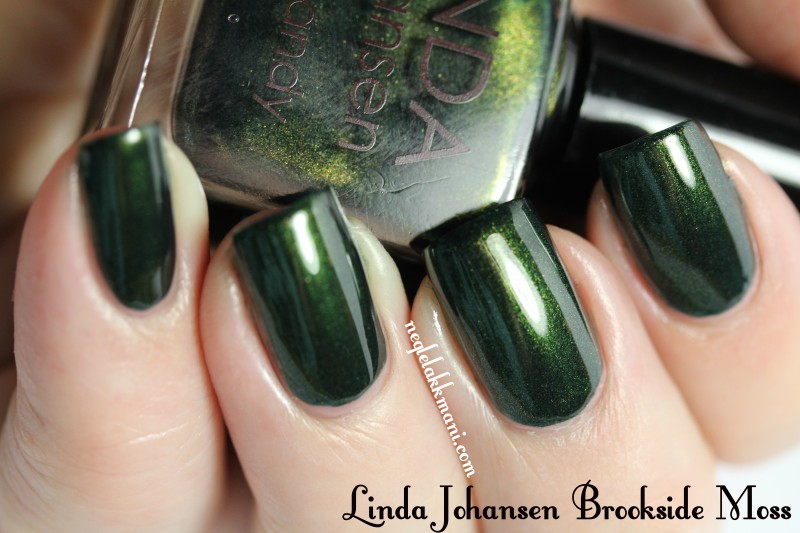 Disse skattene dukker ganske så snart opp hos lindajohansen.no prisen er kr. 139,-
Hvilken er din favoritt?
Lakkene er produktprøver fra Linda Johansen/Norwegian SkincareAS