Endelig fikk jeg somlet meg til en liten giweavay for å feire 4 år her på bloggen!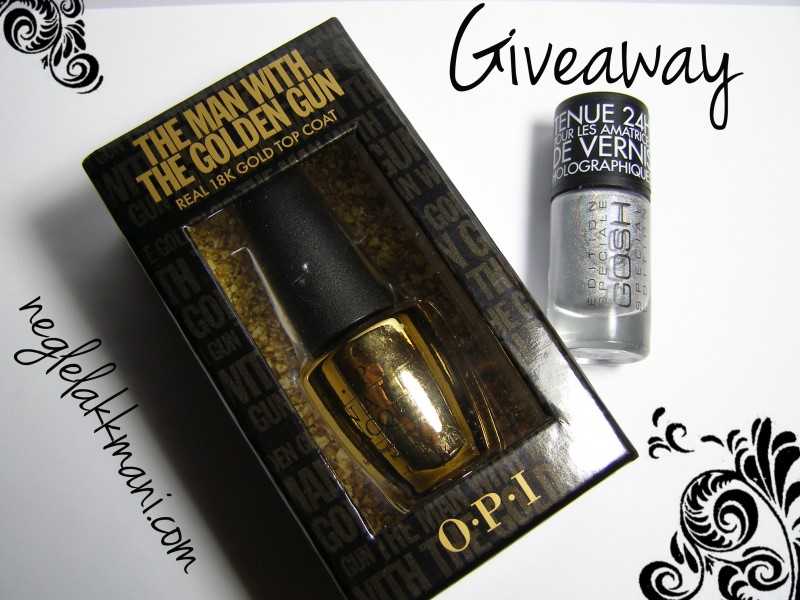 Du kan altså vinne en splitter ny GOSH Hero sammen med OPI The Man With The Golden Gun, den med flak i 18K gull.

Boksen den ligger i er forseglet og lakken er helt ny. Bare å fylle ut skjemaet her. Lykke til!