Denne har dere allerede sett som nydelig underlakk for The Man With The Golden Gun, men den er så fin at den måtte få et innlegg den også.
Jeg tror Night Flight var en av de lakkene som kom tidligst ut i høst av Trend Nails-lakkene. Night Flight har en fløyelsmyk navyblå farge, skimmeret gir den liv og dybde.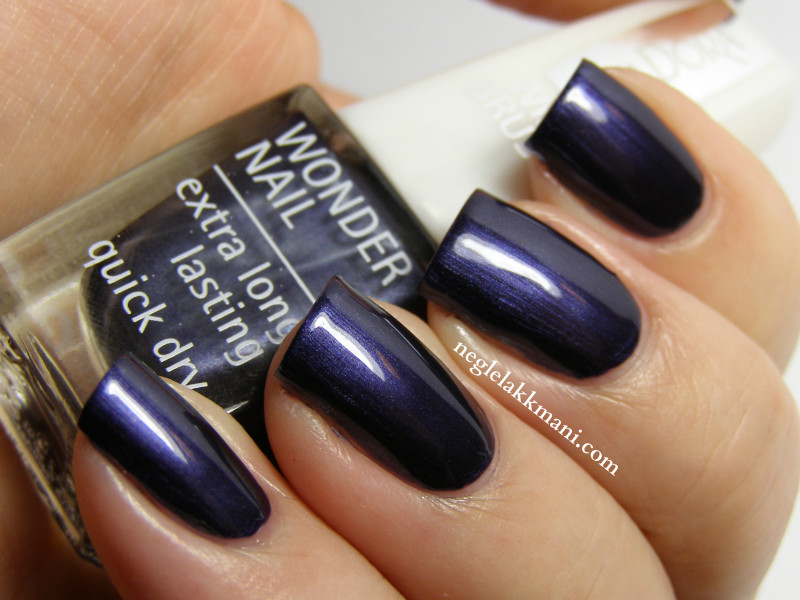 Jeg sliter veldig med pc problemer om dagen, kan bruke timer for å få enkelte sider til å fungere. Og selvsagt så er det de sidene som er viktigst jeg sliter med. Så nå har jeg skrevet noen innlegg på forhånd, slik at jeg har litt å gå på.
IsaDora Night Flight finner du i butikk nå til veiledende pris kr. 89,-
Jeg vet at noen leter enkelte av disse lakkene så om du har kjøpt noen/sett et display, så tips gjerne i kommentarfeltet om hvor det var. Kanskje det hjelper noen nær deg å finne sin favoritt. 🙂
Har dere Night Flight?
Lakken er en produktprøve fra IsaDora Norge.