Dere fikk en forsmak av Hits Phenomena på Facebooksiden min her om dagen, ganske så fantastiske og her er en av de, Moonbow. Multifarget glitter som skifter farge når du beveger på hånden.Moonbow er den helt til høyre i bildet.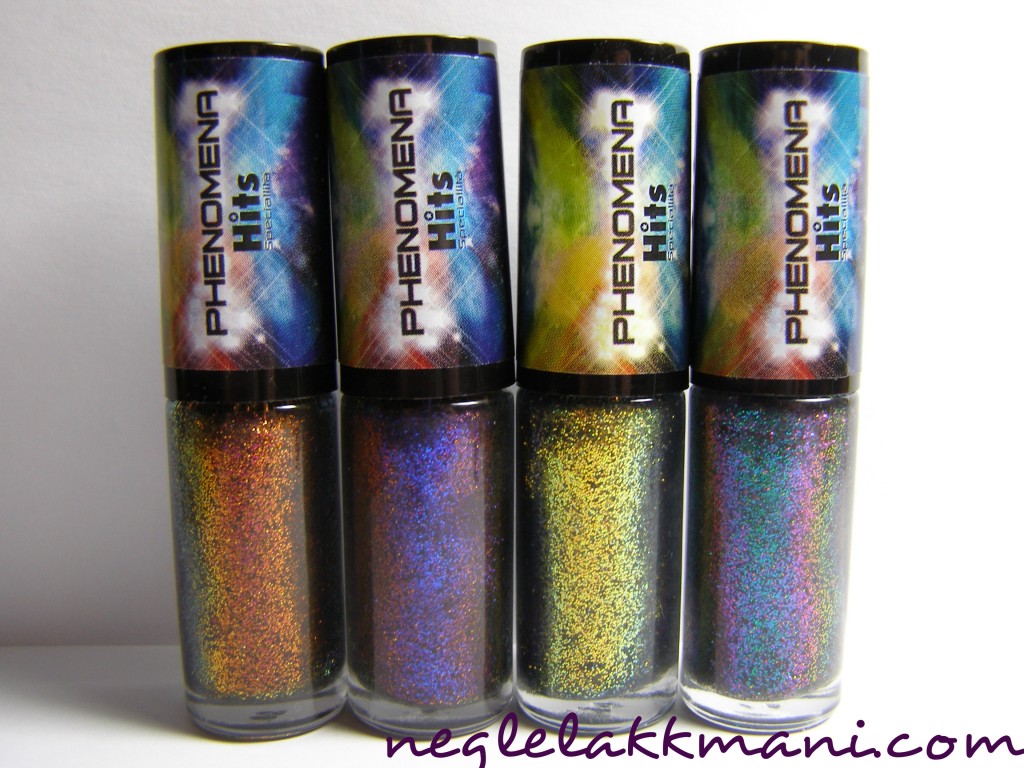 De sier at den er lik Ozotic  Elytra 528, det eneste jeg merker er at du trenger færre lag med fargen fra Hits for å dekke. Her har jeg brukt ett lag over Nails Inc Black Taxi. Den er ufattelig nydelig og helt umulig å formidle via bilder, men jeg har gjort mitt beste.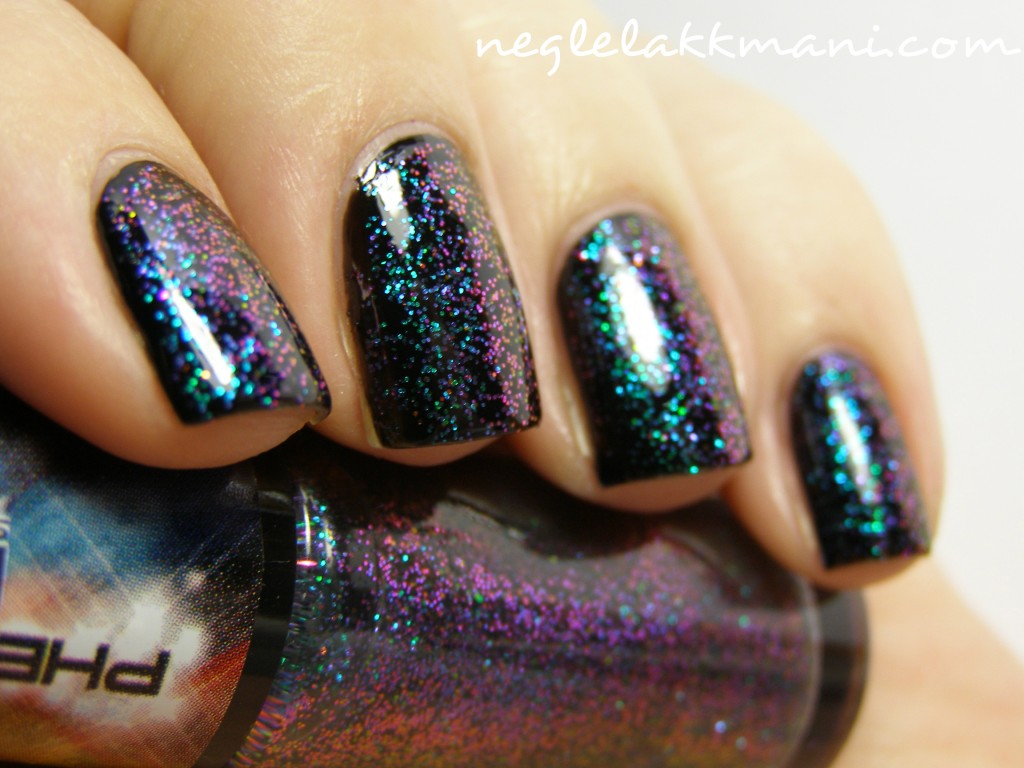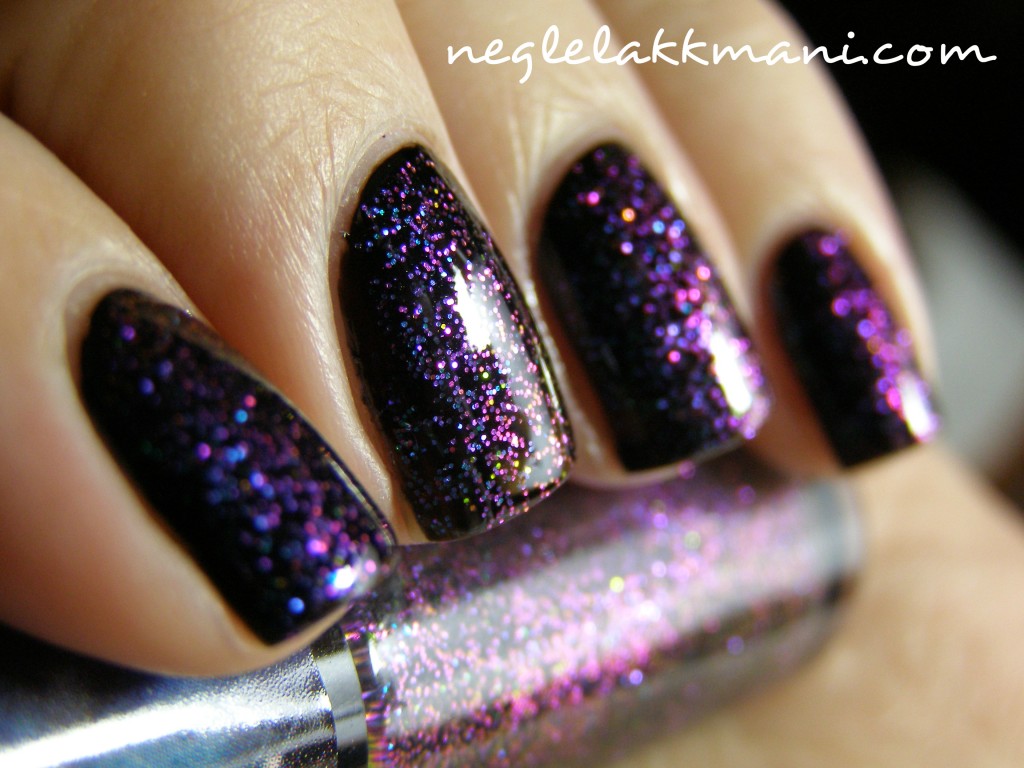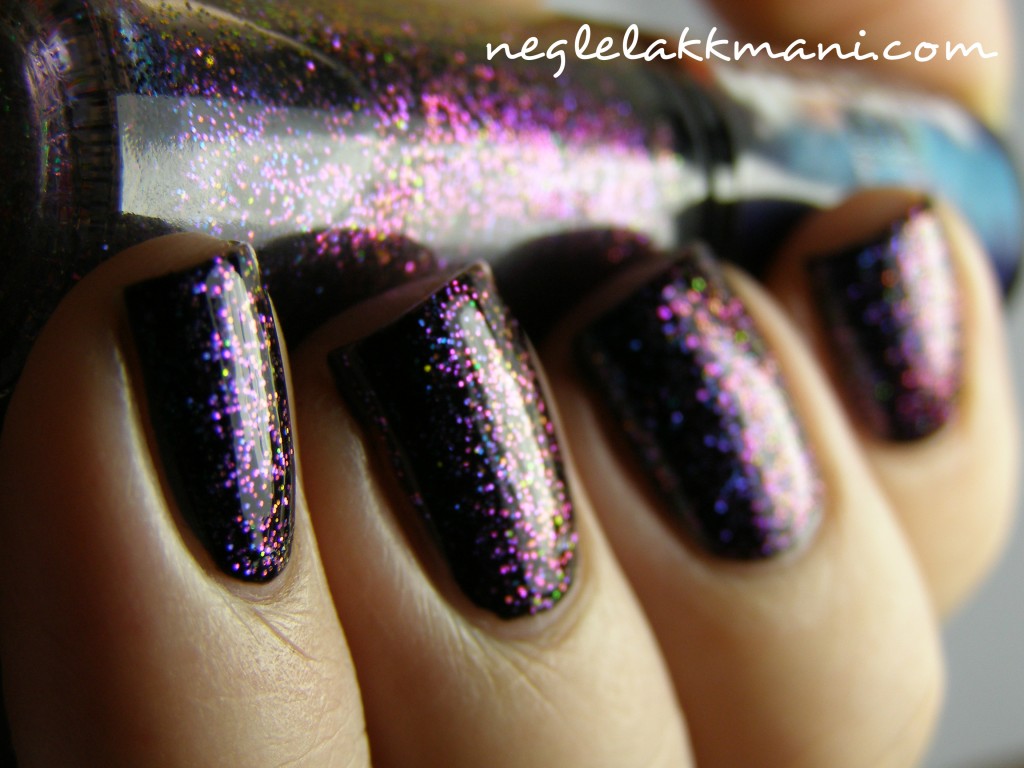 Er den ikke nydelig?!
One coat of Hits Phenomena Moonbow over Nails Inc Black Taxi, they says it's a dupe to Ozotic Elytra 528, but in my opinion the glitter in Moonbow is more dense. I just love this polish! I bought mine from Llarowe $10 pr.bottle. 
Så trenger du denne om du har Ozotic 528? Kanskje ikke. Jeg synes selvsagt den er verdt å eie.

Jeg kjøpte mine hos Llarowe, prisen er $10 pr. flaske.
Hva synes du om denne magiske lakken?