Jeg hentet akkurat ut en liten pakke fra Linda Johansen, der lå det to nydelige lakker i rosatoner + Linda Johansen Facial Sunstick, så jeg viser dere den ene lakken i dag. Baby Doll er en lys rosa lakk som vipper mot korall, den er mye skarpere på neglen enn hva den ser ut til i flasken. Denne er perfekt for sommeren 2012. Fargen gir huden glød, ser nesten ut som man har fått litt sommerfarge allerede. Denne må man legge som en pastell, ikke jobbe for mye med og avslutt alltid med topcoat. På bildet har jeg to lag + overlakk og underlakk.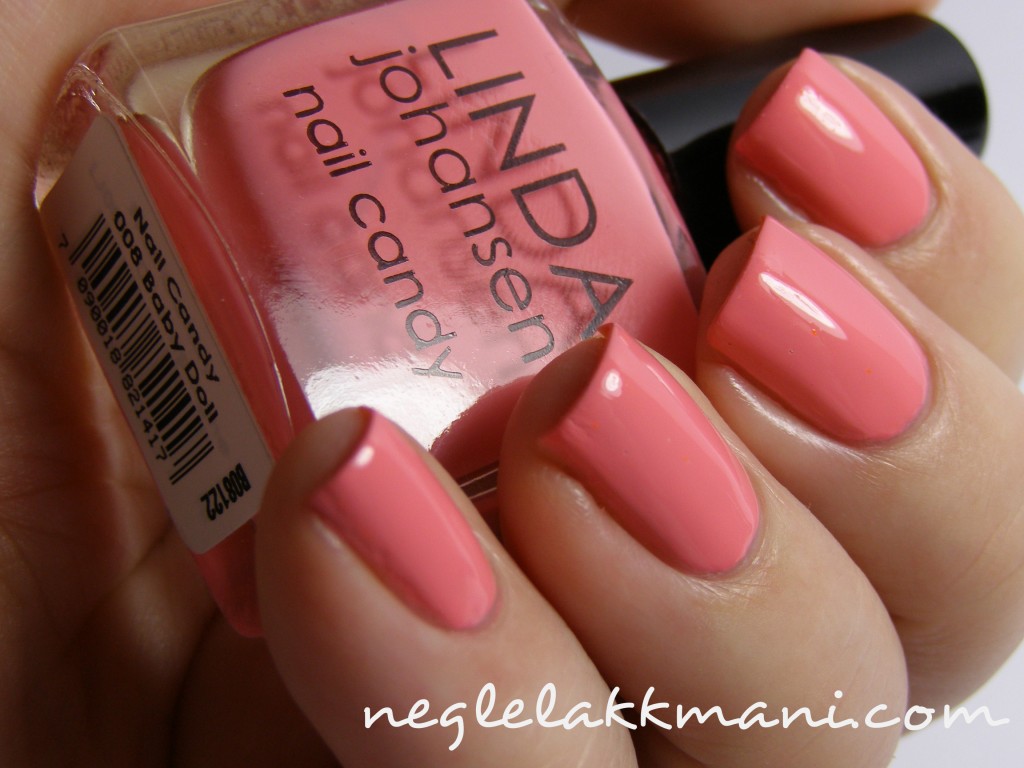 Jeg fikk lyst til å pynte den litt så jeg stemplet på stjerner fra en fauxnad plate.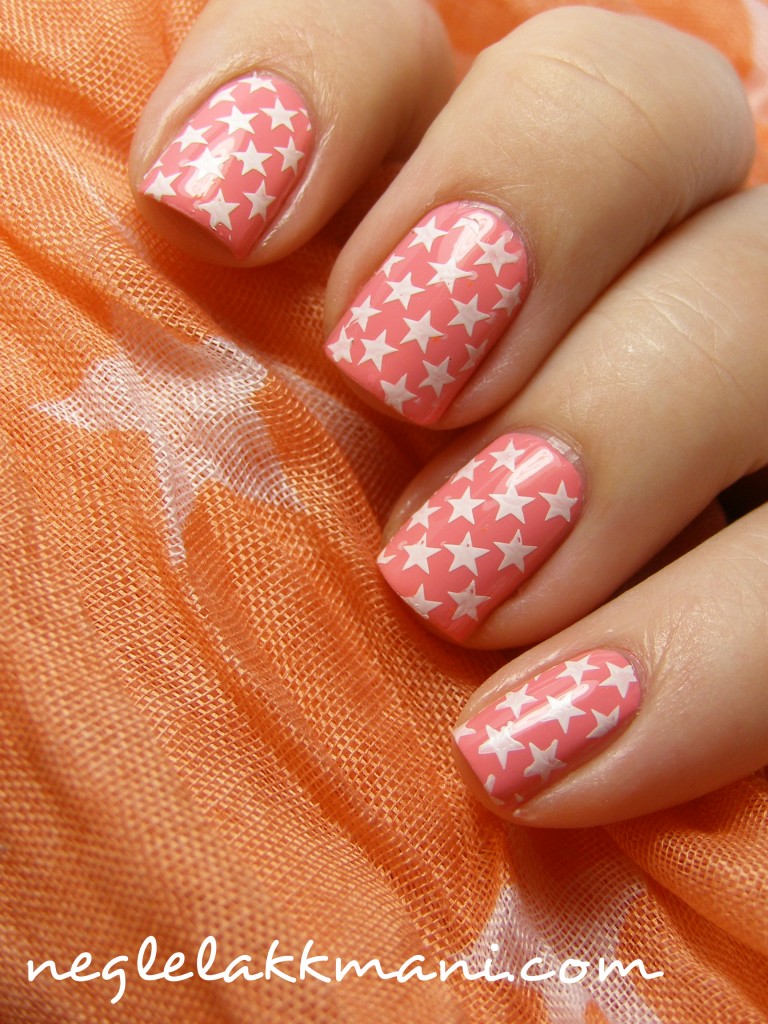 Sommerklare negler i en fei!
Linda Johansen Baby Doll kan du kjøpe her, prisen er kr 139,-
Har dere funnet det dere tror blir sommerens favorittfarge? 🙂
Lakken er produktprøve fra Linda Johansen.