Italienske Layla Cosmetics har altså greid å lage de mest intense holografiske lakkene noensinne, etter at vi trodde brønnen med holografiske pigment var gått tom, glad undrenes tid ikke er forbi! Jeg har kjøpt tre av de, den grønne angrer jeg bittelitt på siden bunnfargen på den er så svak. Men det gjelder ikke Ocean Rush som har den knalleste blåfargen jeg noensinne har sett på en holografisk lakk. Disse lakkene bør oppleves i RL, de er så intense at bildene blekner i forhold. Her er swatches med 2 lag, det ene bildet uten overlakk, det andre med. Men det er vinkelen som gjør at bildet uten overlakk ser mer intenst ut, Sally Hansen Diamond Flash svekker ikke den holografiske effekten.
Uten overlakk: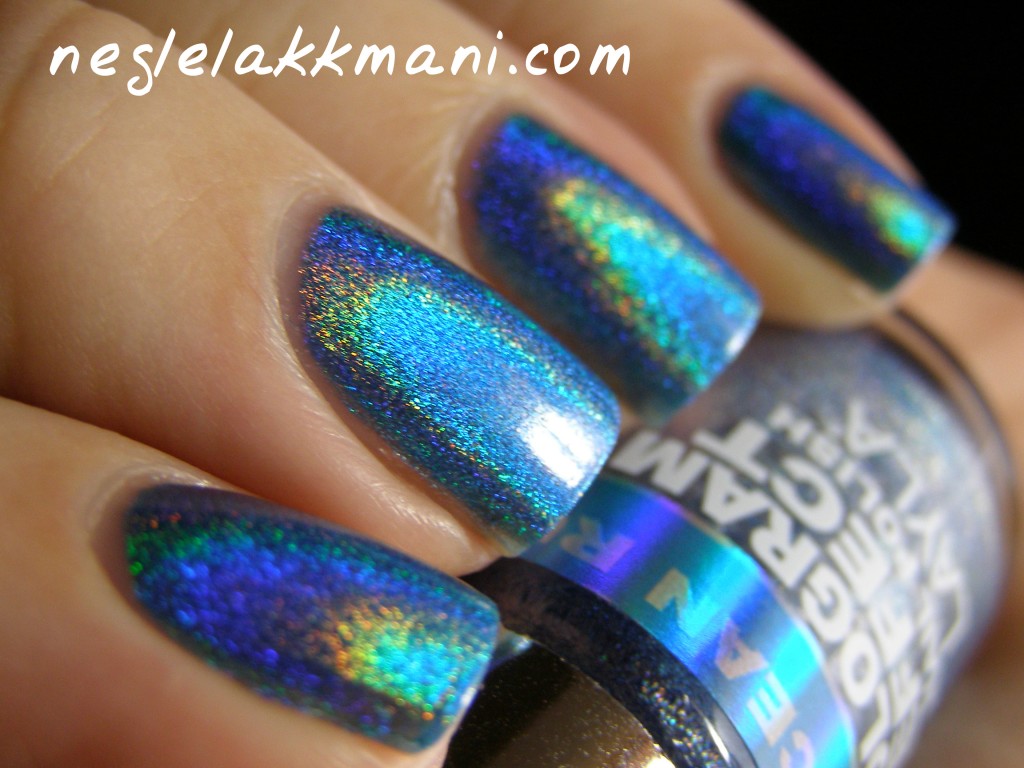 Med overlakk, elsker hvor blank den blir! Denne overlakken fikk Flash Black til å sitte i 5 dager med kun litt tipwear.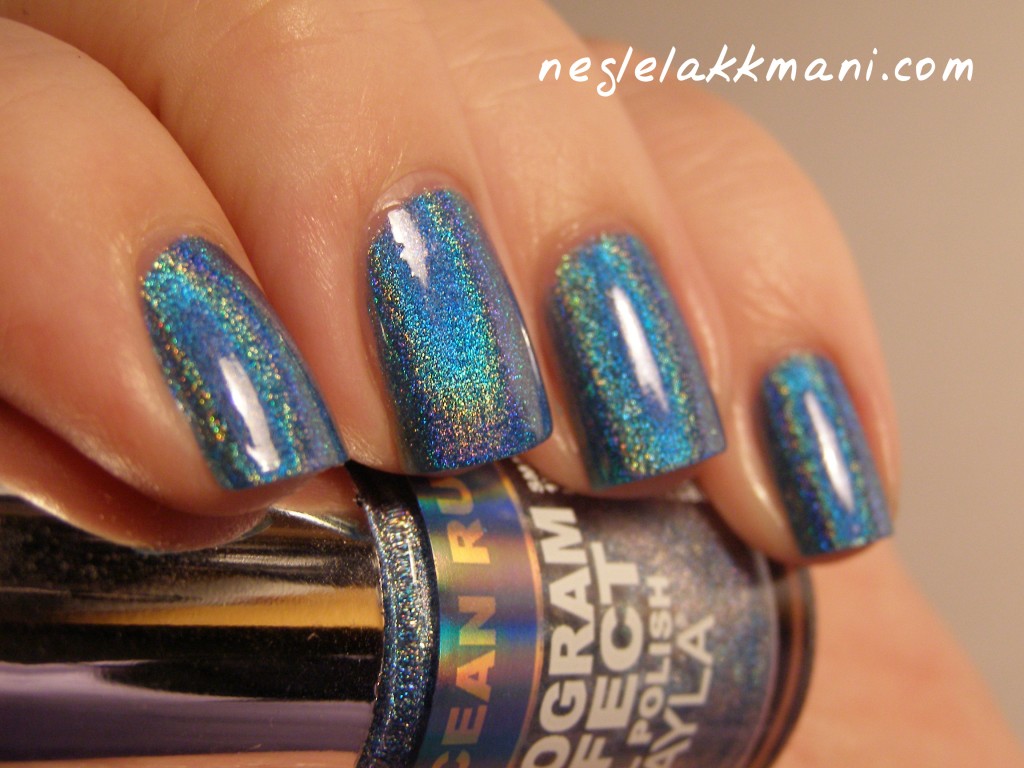 Layla Ocean Rush the best blue holographic out there, first picture is without tc, second is with. Sally Hansen Diamond Flash doesn't dull the holographic effect at all and it makes it so shiny! 🙂 This is 2 coats. I bought mine on ebay, but you can also find it at Harlow & Co
Jeg kjøpte mine på ebay, der begynner de å bli litt utplukket, men du kan også kjøpe de hos Harlow & Co.
Ellers fyller jeg dagene mine med litt annet bling, har akkurat gjort ferdig dette armbåndet til datteren. 🙂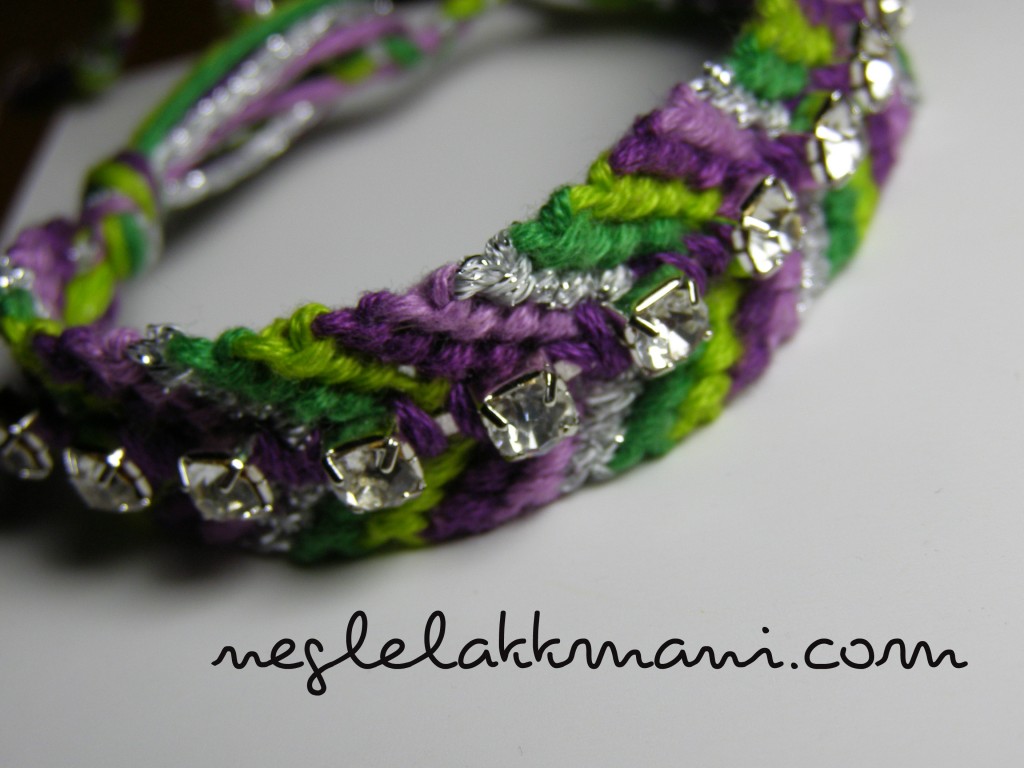 Her er noen jeg har laget tidligere: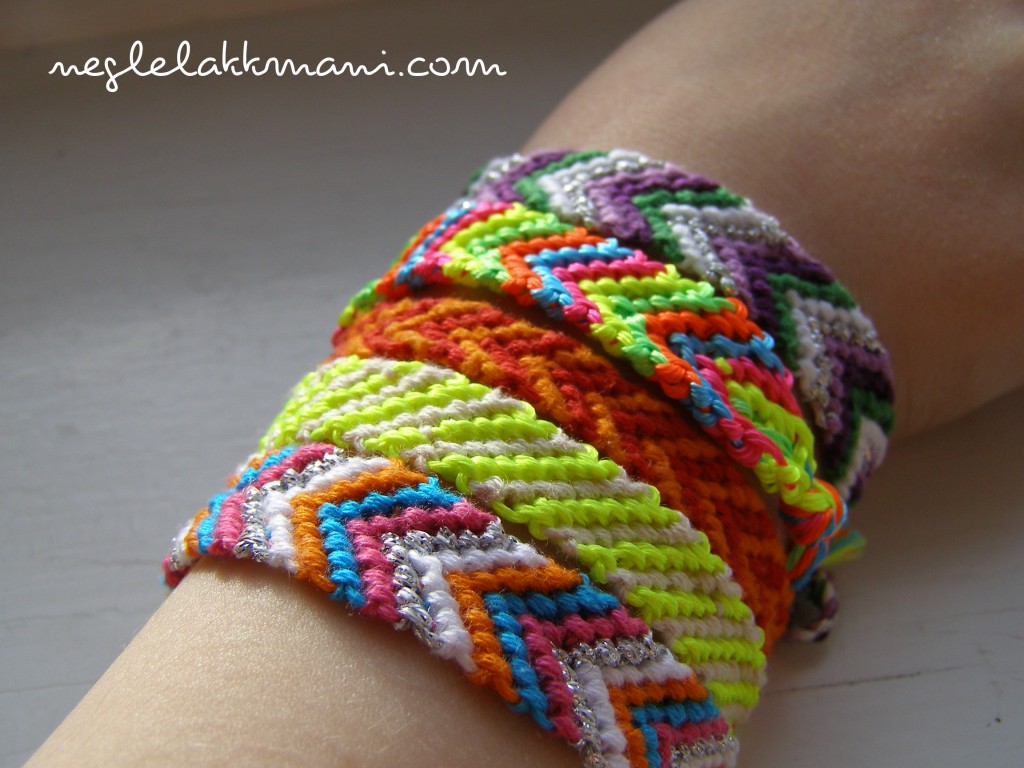 Har dere små ting dere driver å lager for tiden? Hva synes dere om Layla sine holografiske lakker?