Fullstendig mislykket manikyr/Fail manicure
Jeg lovde å vise den frem, dette var et av forsøkene på nyttårsmanikyr. Den føltes helt feil for meg og da jeg viste det til mannen var han også lunken, ikke noe særegent ved den mente han. 😆 Jeg må si meg enig. I hodet mitt trodde jeg dette skulle bli fint, men det er ikke alle ideer som tåler dagens lys, det er en del manikyrer som aldri når bloggen for å si det sånn.
Dette er altså Ludurana Show, med stemplede sølvstjerner og små glitter festet på rundt omkring. Mye arbeid som ble fjernet med en gang.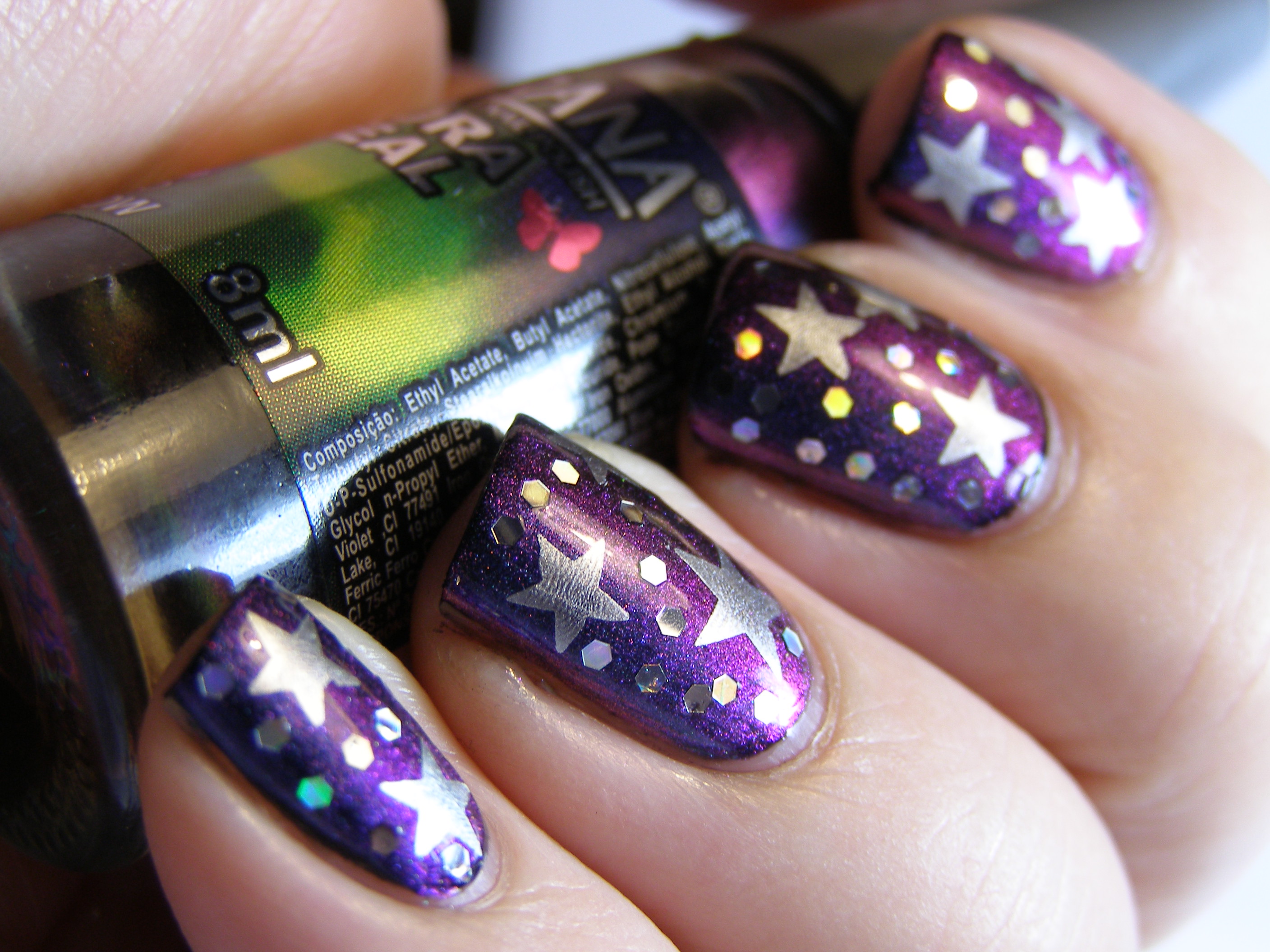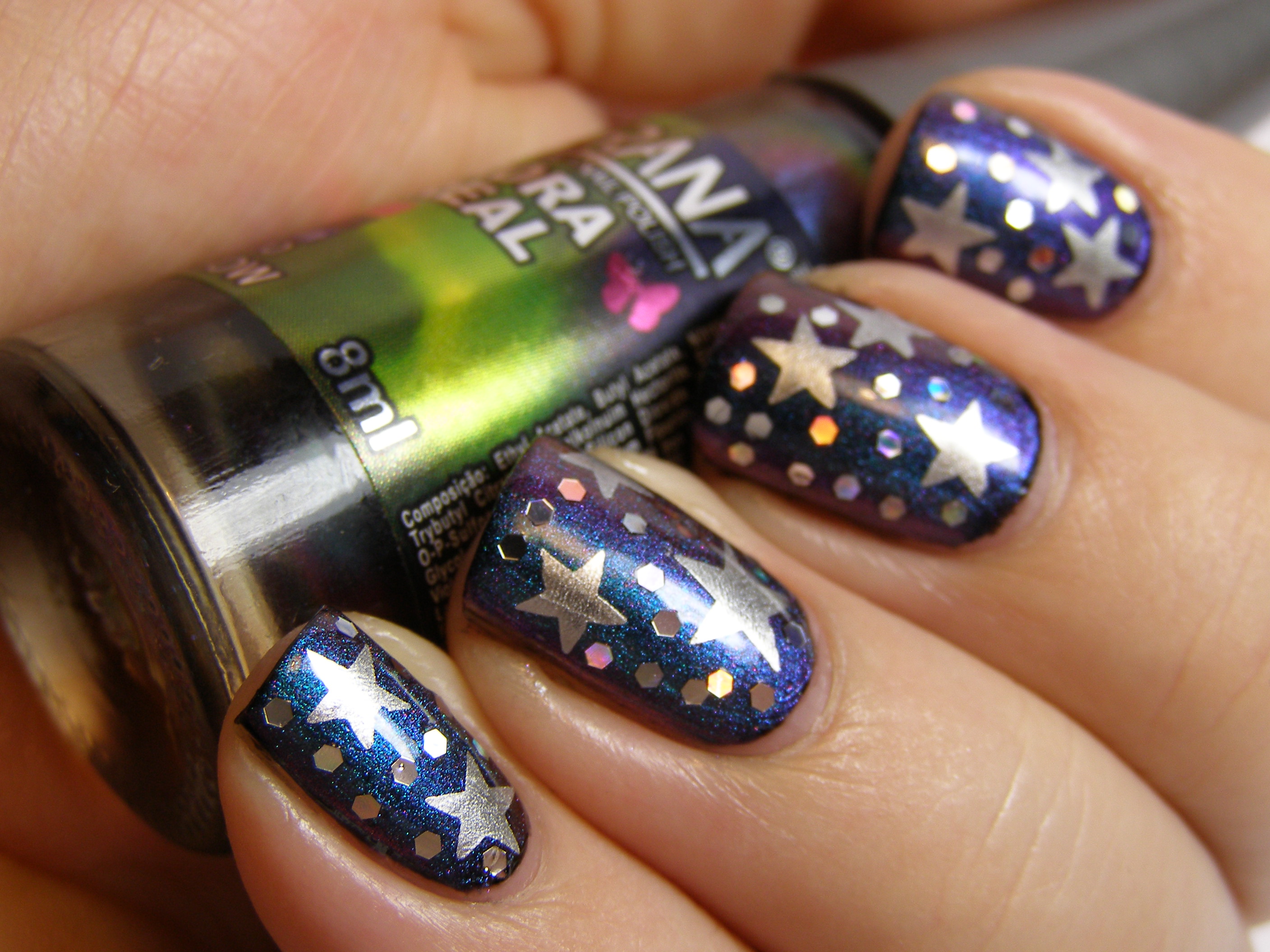 Huff, den er virkelig ikke fin, det skjer for mye og er rotete.
My fail manicure from new year, it didn't survive for more than a few minutes. Even my SO didn't like it. 😆 Not every manicure make it to the blog, but this was so wrong that I wanted to share.
Har dere også manikyrer som føles fullstendig feil etter å ha brukt mye tid på de? Får de sitte eller ryker de av med en gang?