Dere fikk en liten titt i går og her kommer den første swatchen, nemlig Show. Ludurana sine multichromes har jeg kjøpt fra Llarowe , jeg kan virkelig anbefale å handle der, pakken kom rett i postkassen og det var ingen tollavgift å betale.
Jeg har lagt Show i ett lag over ett lag med Illamasqua Boosh, Show kan legges alene i tre lag, men siden flasken er såpass liten så sparer jeg på dråpene ved å legge den over svart. Hele settet er parfymert, det lukter ikke ille, litt som skyllemiddel kanskje? Nyvaskede sengeklær?  Show skifter mellom blått, lilla, grønt og burgunder. Jeg slet med å få tatt bilde av det grønne men i RL så er det høyst tilstede.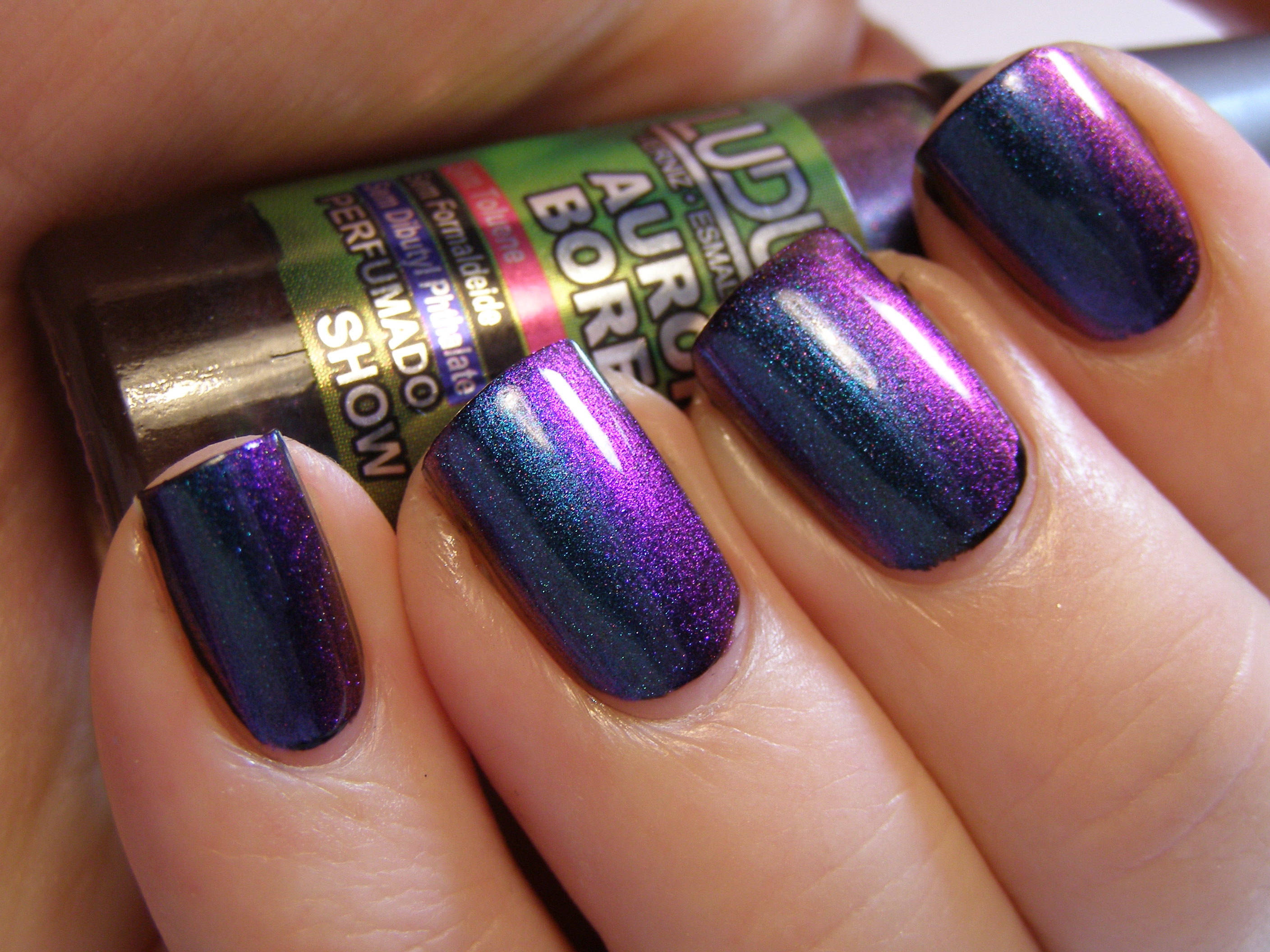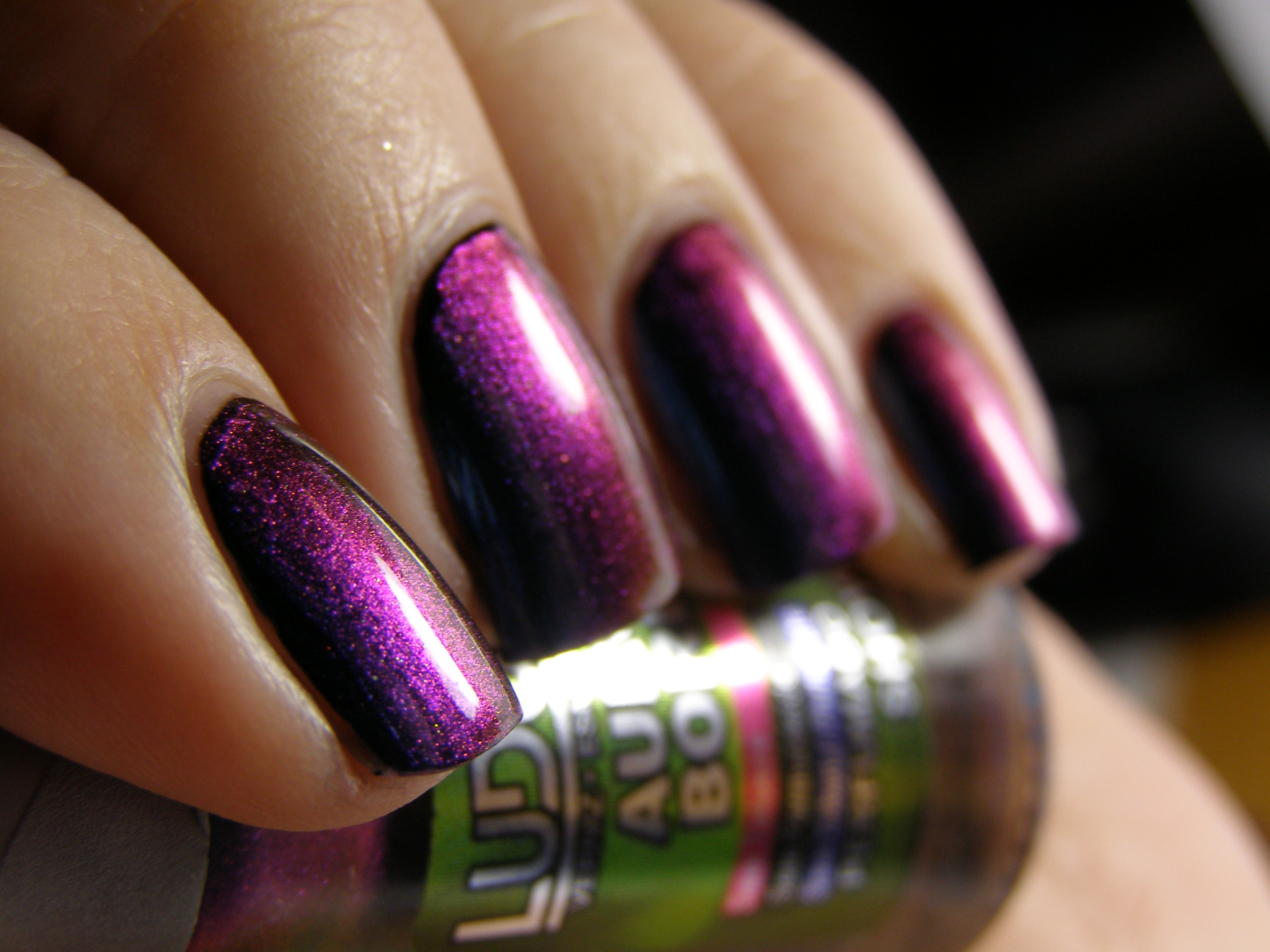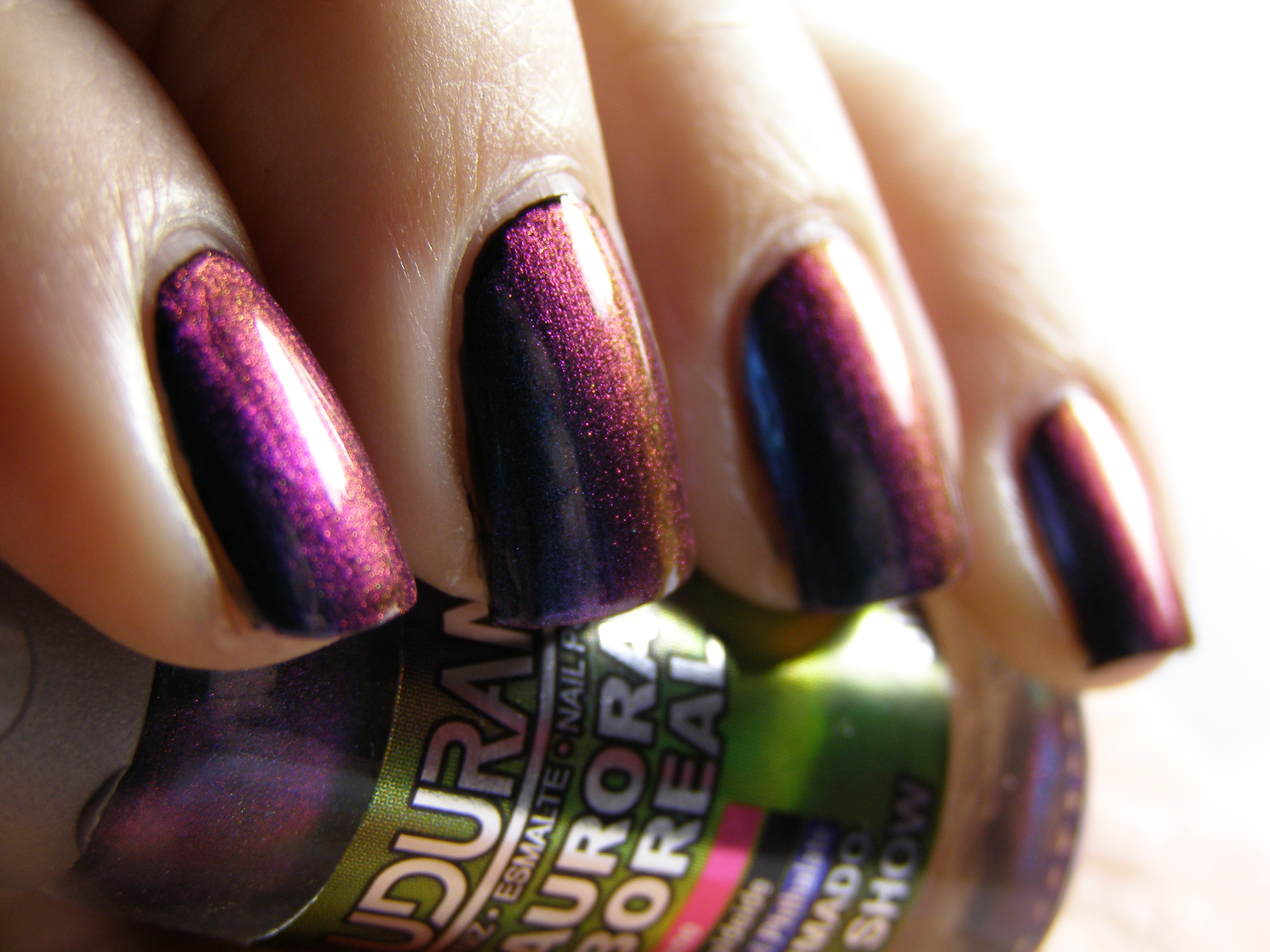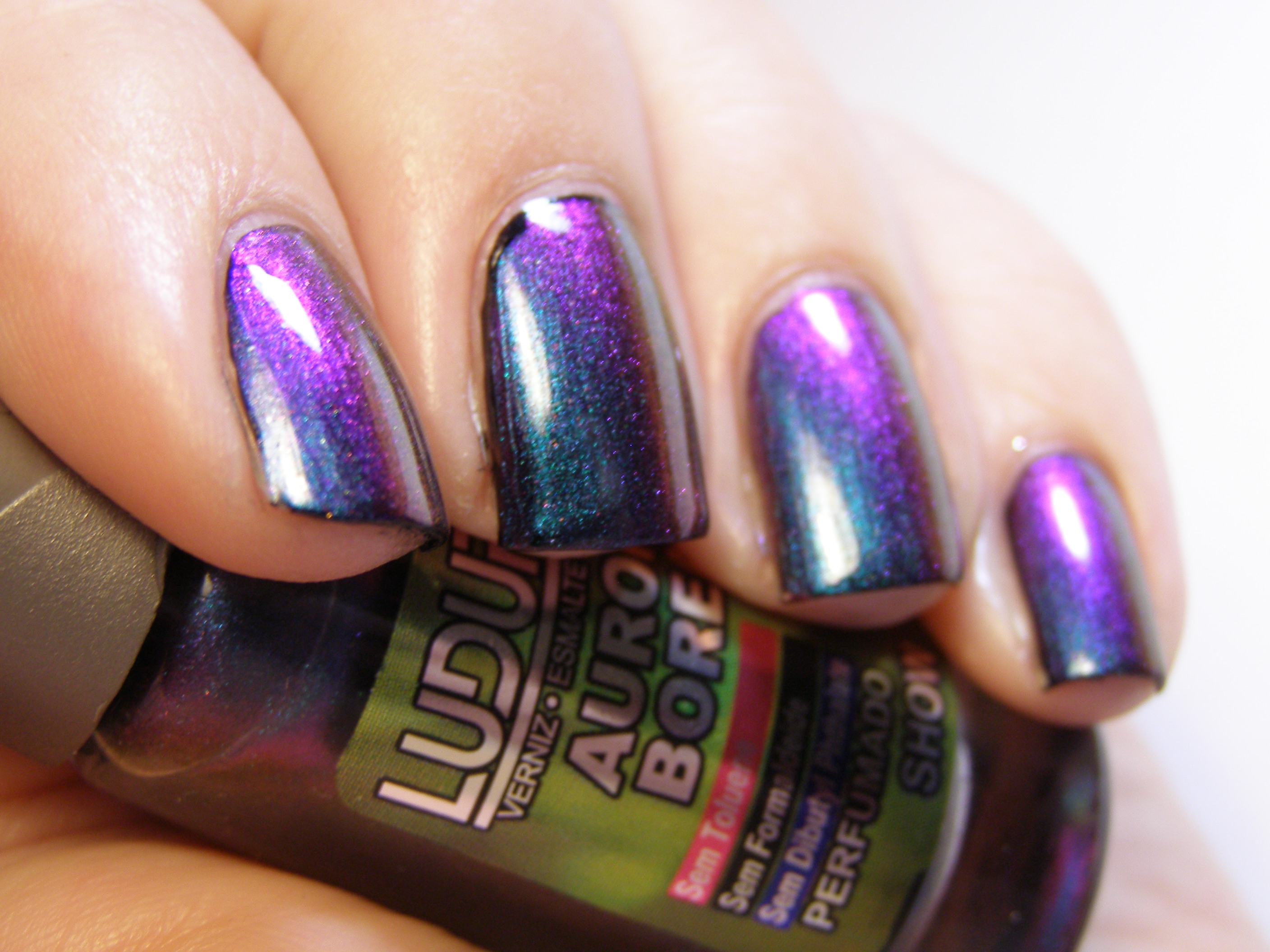 Jeg elsker Ozotic Pro sine multichrome, men Ludurana sine er nok hakket hvassere i fargene. Elsk!
Ordered the whole multichrome Ludurana set from Llarowe. This is one coat of Show over one coat of Illamasqua Boosh, I love my Ozotic, but the Luduranas are better. You can use it alone, but since the bottles are so small I choose to layer them. They are scented, smells like fabric softener. 🙂
Håper dere har hatt en fin inngang på det nye året! Har dere noen nyttårsforsett? Mitt er å ta bedre vare på huden min, jeg må innrømme at jeg er inspirert av Linda Johansen og etter å ha testet ut produktene hennes så ser jeg at det nytter. Helt utrolig gode og drøye i bruk, kremer og rens som man kjøper i vanlig butikk kan bare gå og legge seg. Jeg har heldigvis ikke vært så glad i å sole meg det er iallefall et pluss. Etter å ha brukt Lindas produkter en stund så har huden fått en helt annen glød. <3 Negler og hender har jo fått mye oppmerksomhet en stund, så nå er det på tide å ta tak i mer. 😀
Ønsker dere et fortsatt godt nytt år og del gjerne nyttårforsetter i kommentarfeltet, kanskje jeg får flere ideer?