Og man bør vel ha noen røde lakker klar for alle festlighetene. Jeg fant frem den sjeldent vakre, røde og holografiske Ozotic Pro 518. Det er en ting som de fleste har snakket om og ønsket seg siden jeg oppdaget utenlandske lakker for 3 år siden. Og Ozotic har lykkes de, 518 er enn nydelig rød med regnbueskimmer. Jeg har lagt 2 lag over en helt vanlig base coat, ikke nødvendig med Aqua Fix eller andre spesialunderlakker her. En top coat som fungerer bra over holografiske lakker uten å dempe effekten for mye er OPI sin DS top coat.
Bildedryss: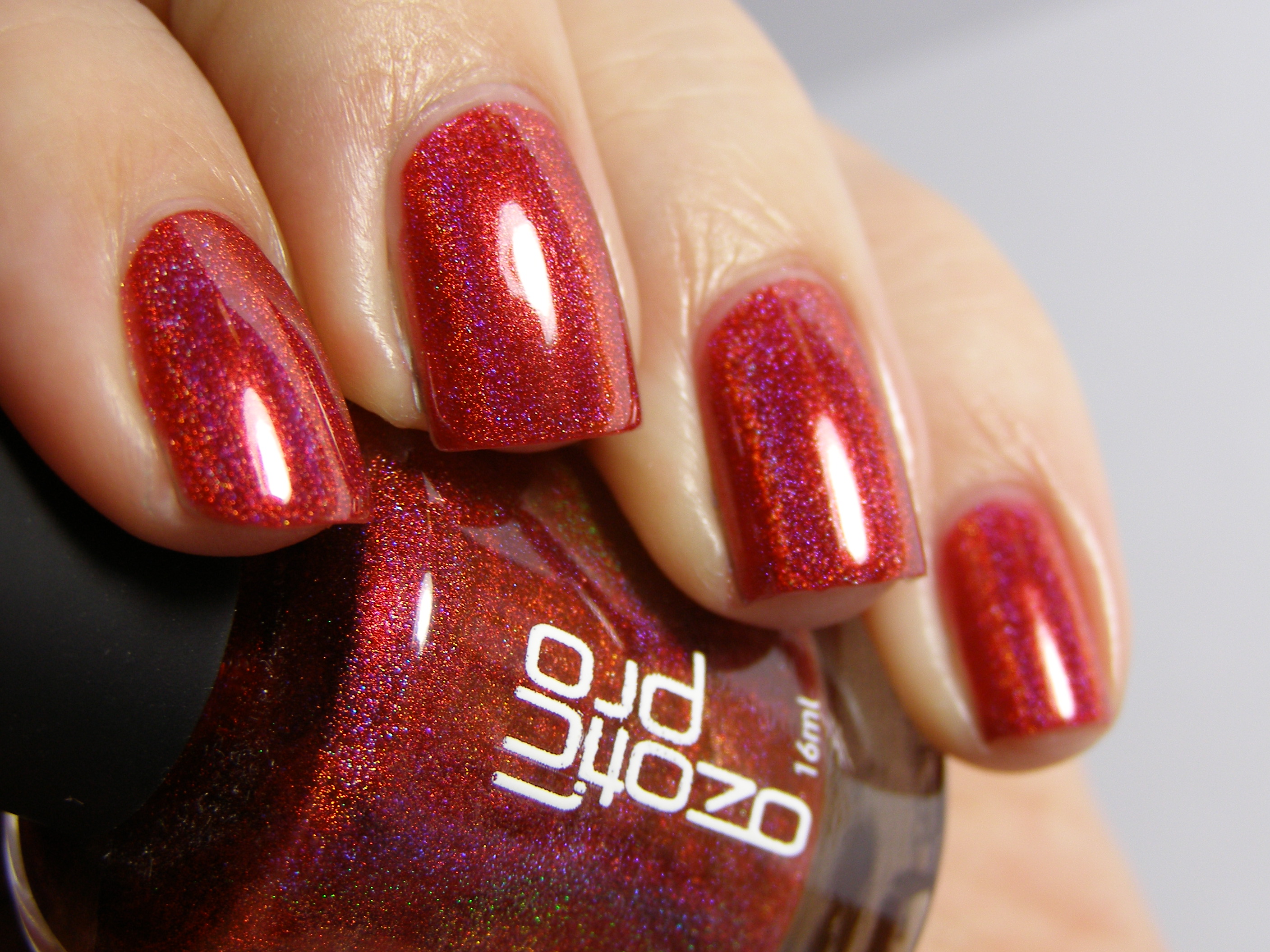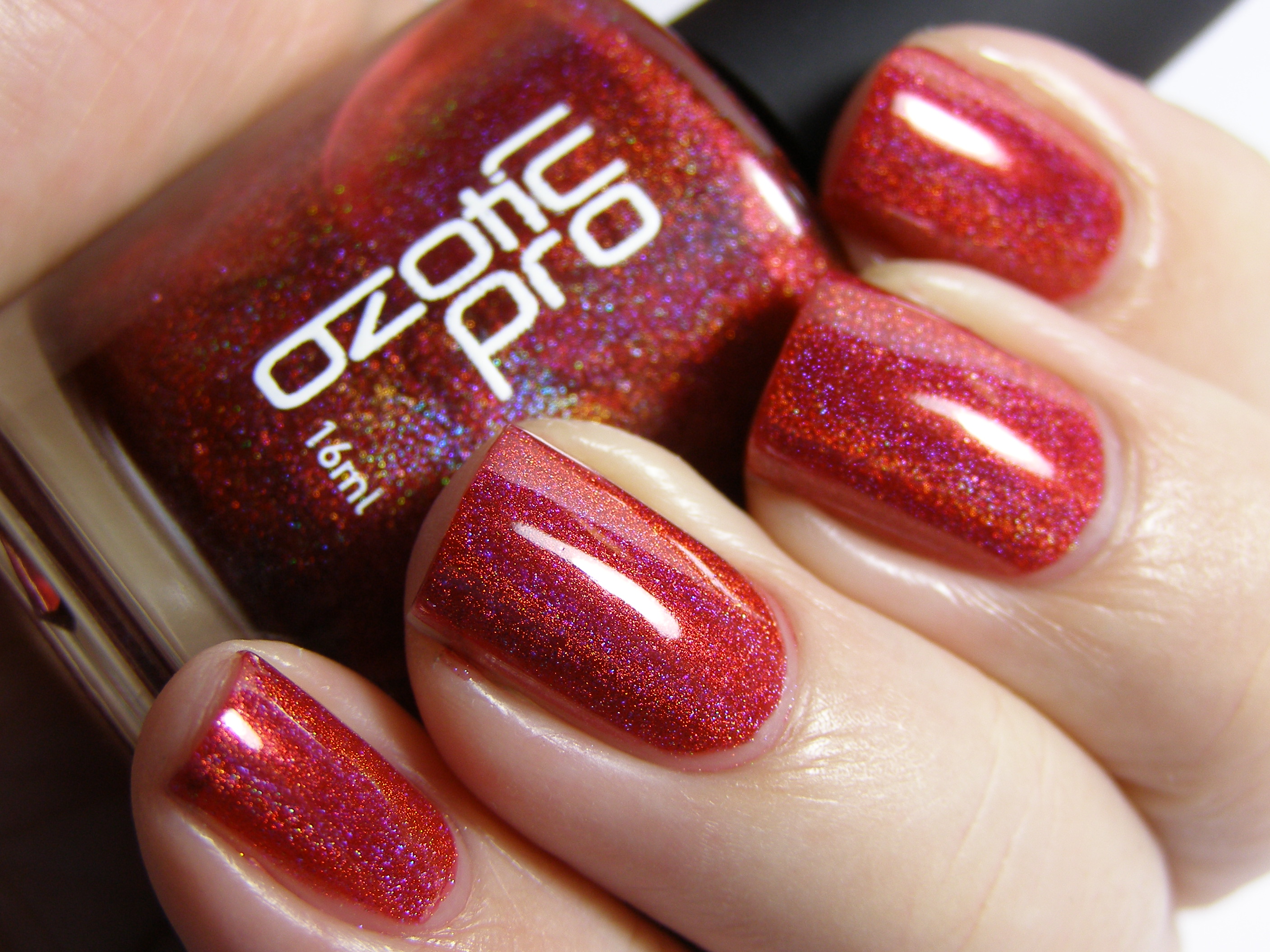 Nom, nom, se på fargespillet i flasken. Jeg tipper et bilde i sollys ville ha gjort denne lakken godt, men den er nydelig uansett.
I think Ozotic Pro 518 would fit as a christmas polish, beautiful red with holographic shimmer. This is 2 coats of polish over a regular base coat, no trouble at all.You can find Ozotic Pro at Picture Polish, Llarowe & Overall Beauty, links in the menu at the right. 🙂 Please remember to vote for me as beauty blogger of the year here in Norway HERE. Thank you! 🙂
Jeg kjøpte min i sommer og har glemt litt av den en stund, men fant ut at den passet fint nå. Ozotic Pro får du kjøpt hos Picture Polish, Llarowe og Overall Beauty, linker til disse finner du i menyen til høyre. De to sistnevnte har billigst frakt, Picture Polish sender med DHL som gjør at du har lakkene på under en uke fra Australia om det haster å få de før jul. Post fra USA har tatt evigheter i det siste.
Hva synes dere, er dette en aktuell kandidat som julelakk?
PS! Husk å stemme på meg i Vixen Blog Awards, du kan stemme flere ganger daglig frem til 14. januar. Takk! <3