Maybelline Matte Maker Top Coat vs. Orly Matte Top Coat
Jeg kjøpte jo disse to for en stund siden og jeg tror jeg lovet å vise om de funket også. Lekte litt med de i går og her er resultatet.
Man tar to typer matte overlakker: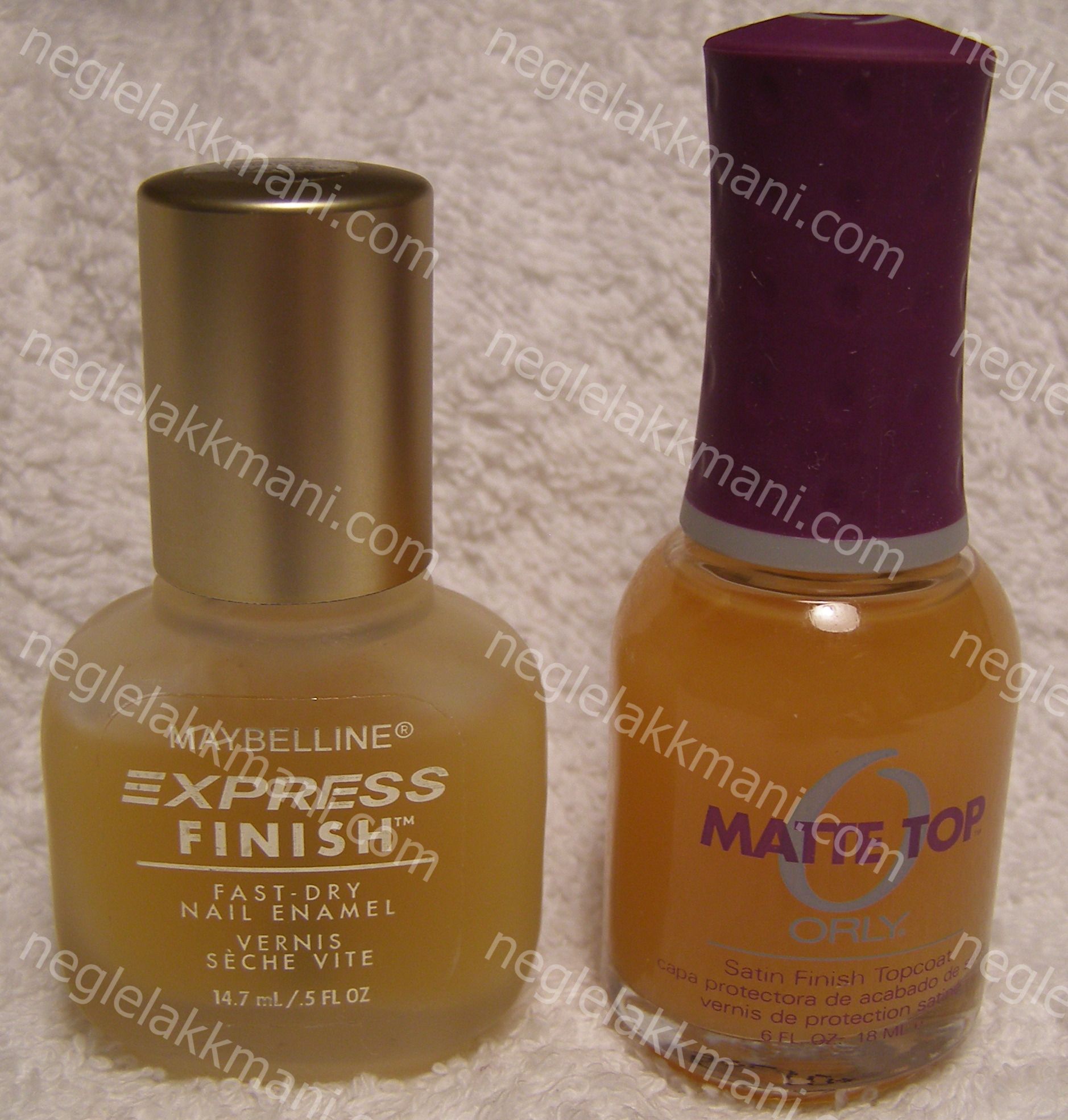 Lakkerer noen neglehjul med blanke neglelakker: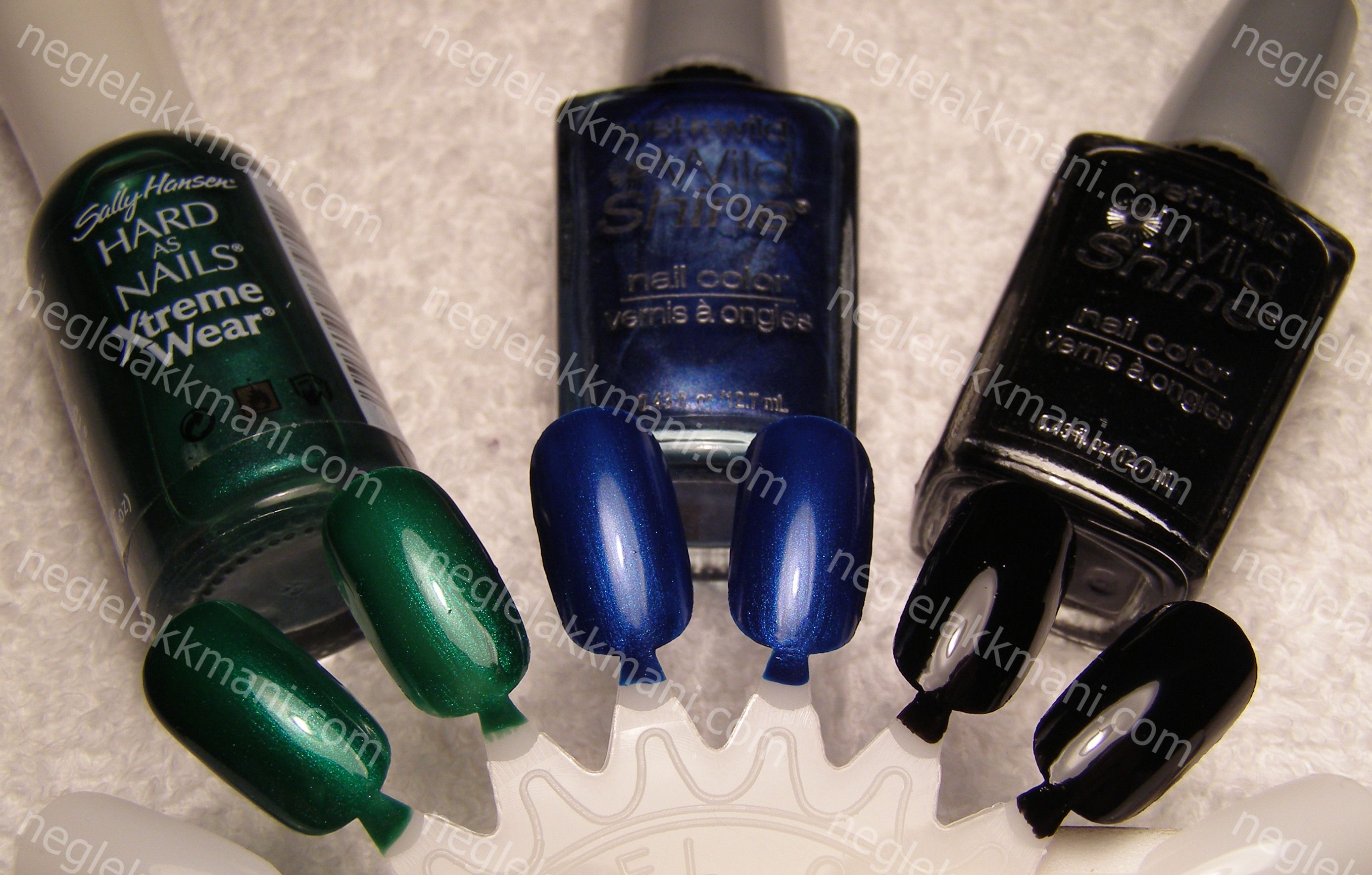 Lakker annenhver negl med Maybelline Matte Top Coat/Orly Matte Top Coat, og får dette resultatet (Orly er på den neglen med en fargeklatt under seg).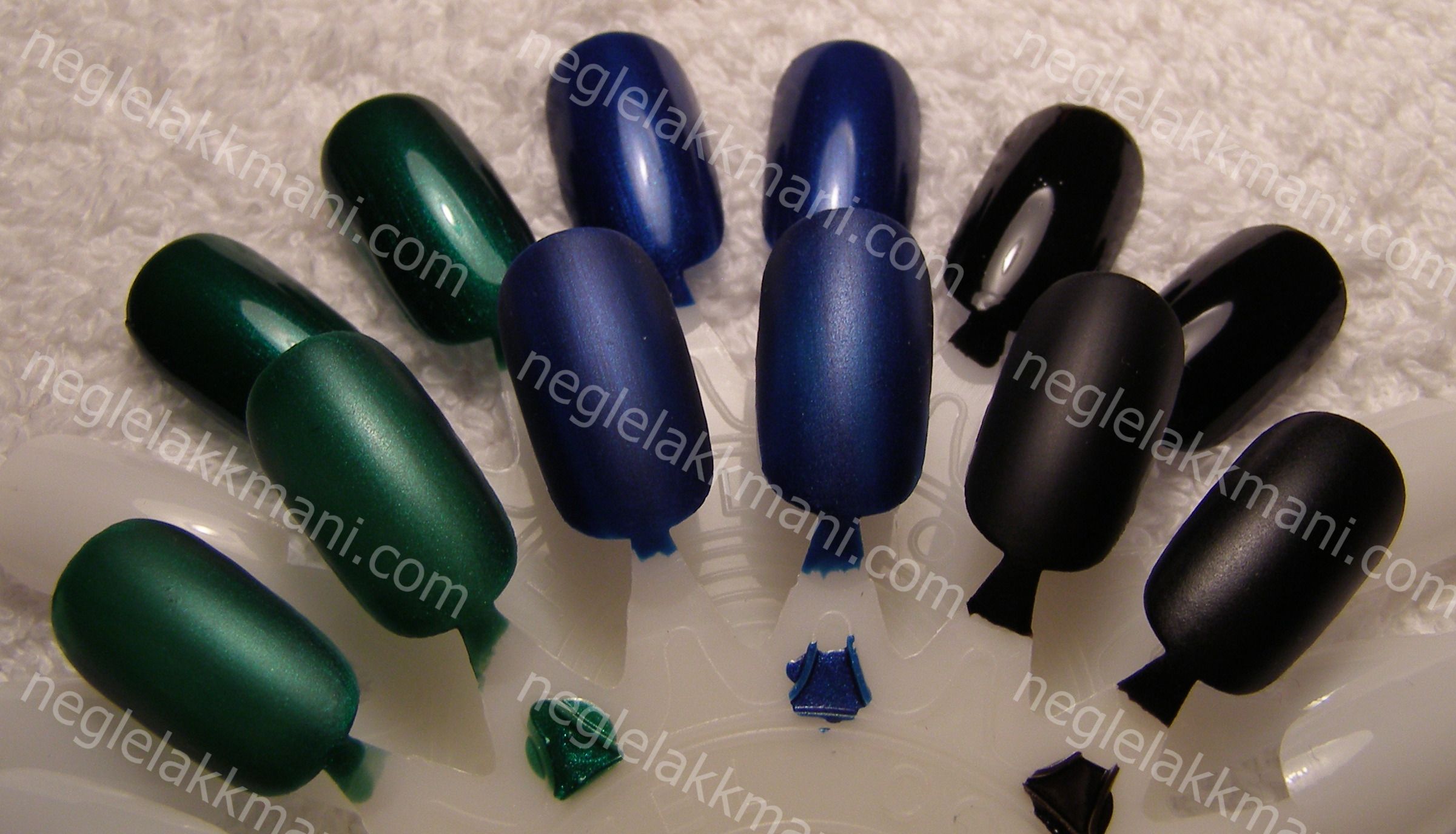 Jeg er veldig fornøyd med resultatet for begge men Maybelline var den som funket best, lakken ble fullstendig matt mens Orlyen etterlot litt mere shimmer/glans. Selvfølgelig er Maybellinen omtrent umulig å få tak i, Orly'en kjøpte jeg på Transdesign. Det er så stilig å kunne lage en matt versjon av favorittfargene sine!
Picture1: I used these two matte top coats, Maybelline and Orly.
Picture2: Painted a nailwheel with glossy nail polish in three colors.
Picture3:The result, Maybelline to the left and Orly to the right (with dots under). Maybelline was the one who totally mattifyed the nail polish. The Orly left a little bit more shimmer. But I must say I'm pleased with both of them, and the Orly are a bit more easy to find. It's so cool that I can make my favourite polish matte! 😀