NOTD OPI Valentines UK Exclusive, I Pink I Love You
Jeg må innrømme at jeg ga etter tilslutt og kjøpte meg to av disse. Glitterlakker er ganske så uimotståelige og når de i tillegg er lettest å få tak i Europa så måtte jeg slå til. (Jeg har enda en på vei) Og da jeg pakket de ut i dag så må jeg si at jeg ikke angrer OPI sin I PinkI Love You er en fuchsia-farget lakk tettpakket med pastellfarget regnbueglitter, det er så fint på neglen at jeg blir litt satt ut hver gang blikket finner de og jeg som egentlig ikke har rosa som favoritt engang!  Selvsagt er en sånn skjønnhet vanskelig å fange på bilde så det blir et lite bilderas her så dere kan danne dere et bilde. OPI vi vil ha mer glitterlakker! 
Jeg har fått forespørsel om jeg kan skrive litt på engelsk her, siden jeg har ME så sliter jeg noen dager med å finne ord på norsk og har derfor vært litt usikker på dette, men nå har jeg altså bestemt meg for å kaste alle hemninger og føye til noen ord på engelsk for de som kikker innom fra det store utland. 🙂
Men først bilderaset, bildene er tatt under OTT-Light lys og det gjorde stor forskjell, i vanlig lampelys ble lakken ferskenfarget!!: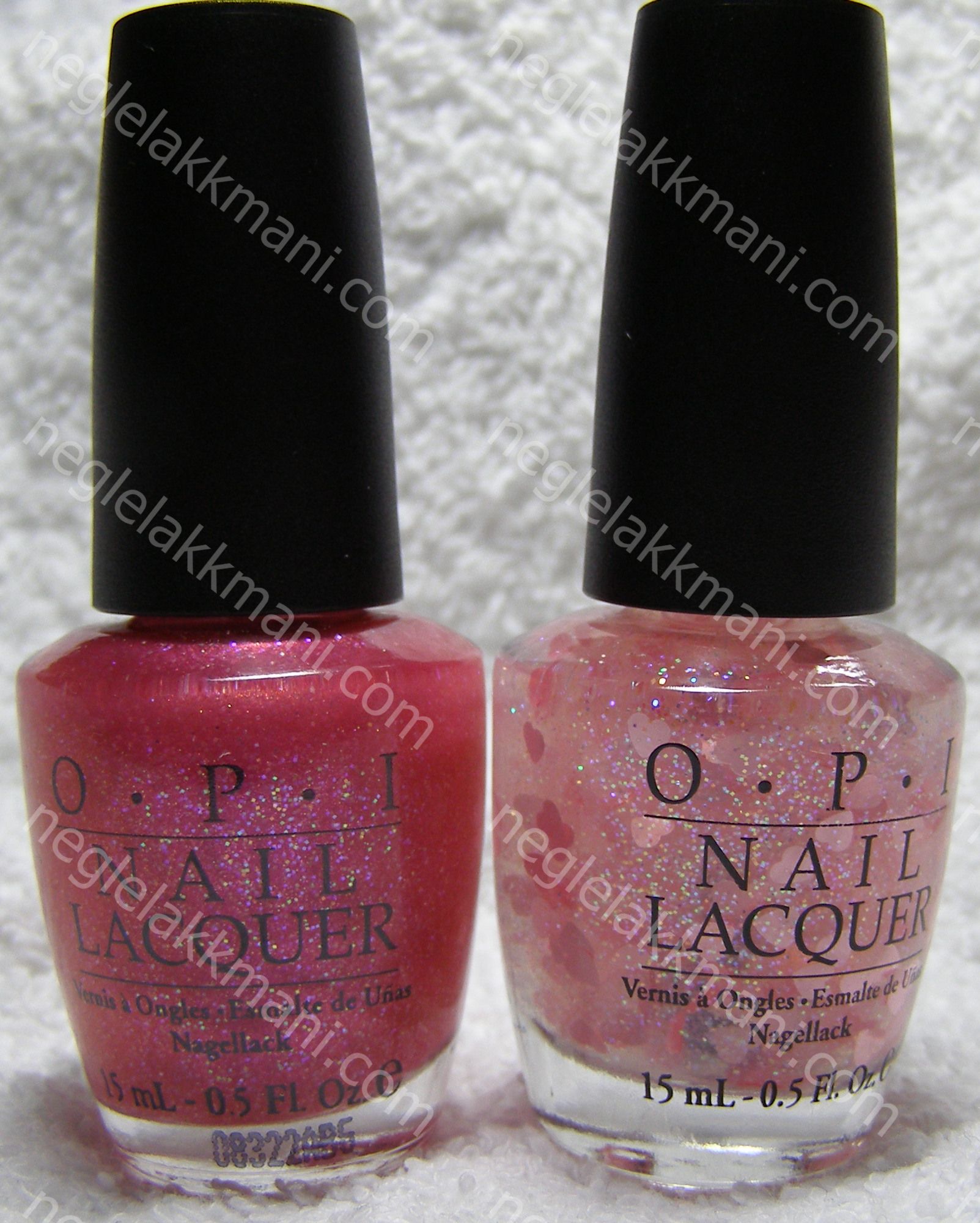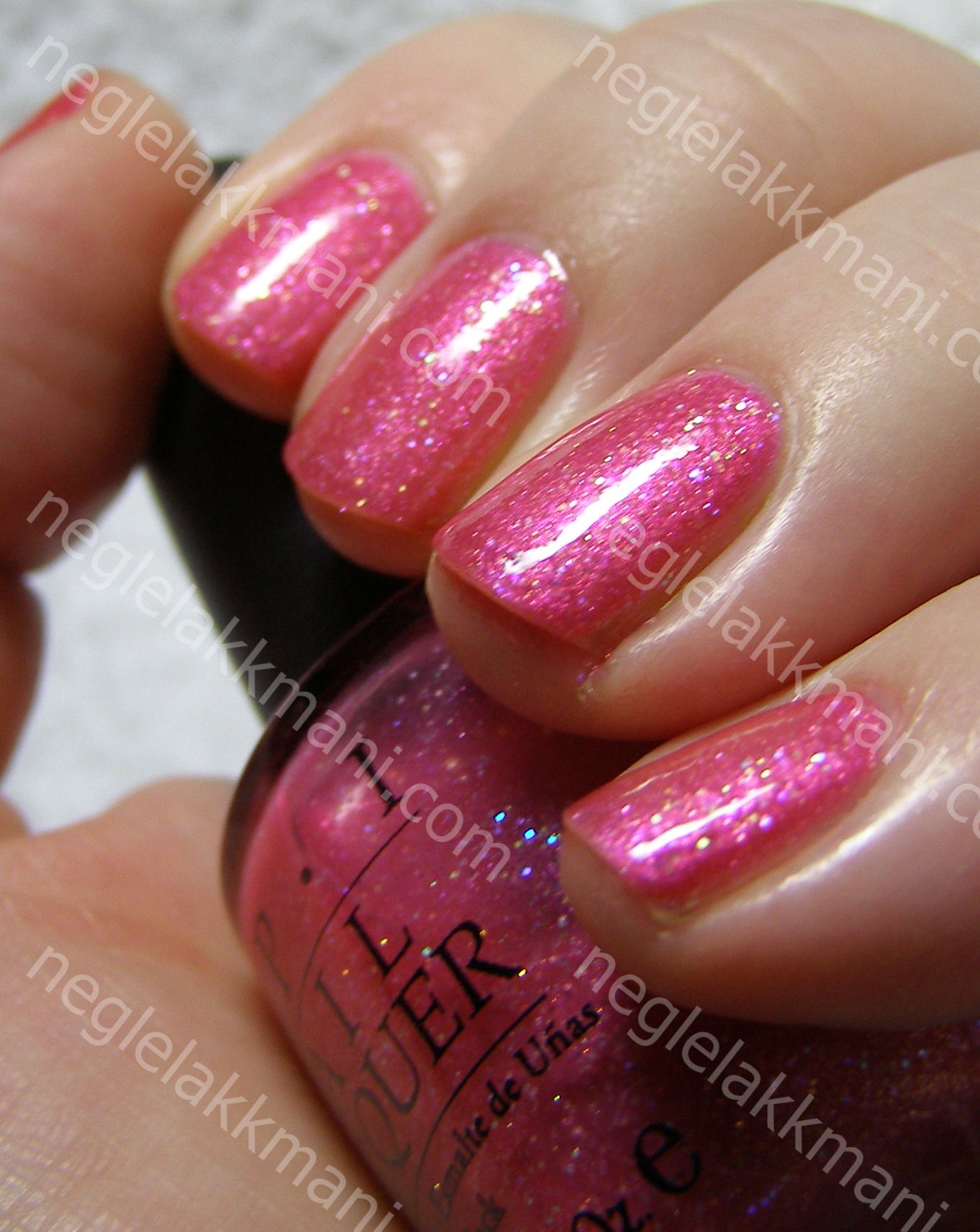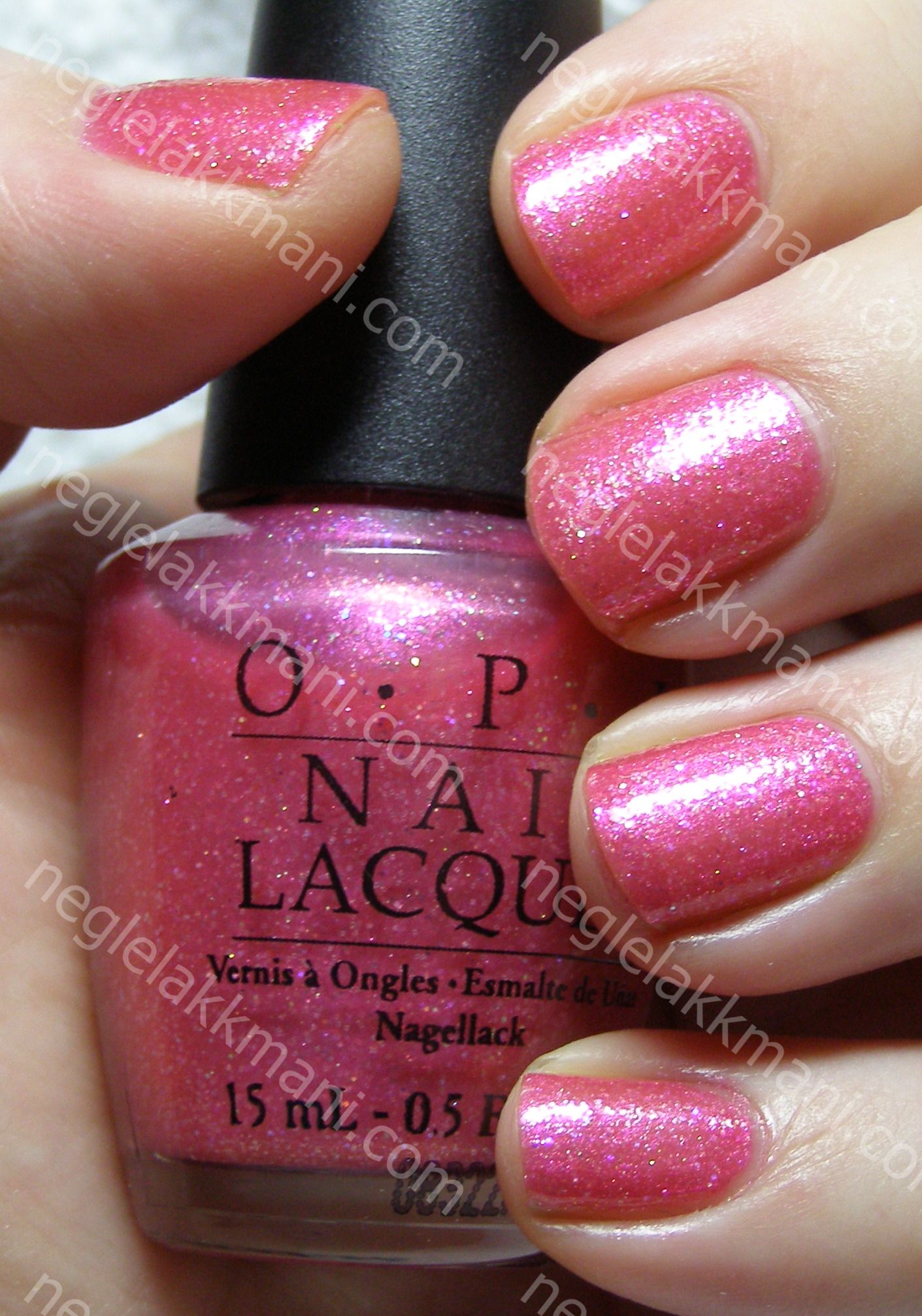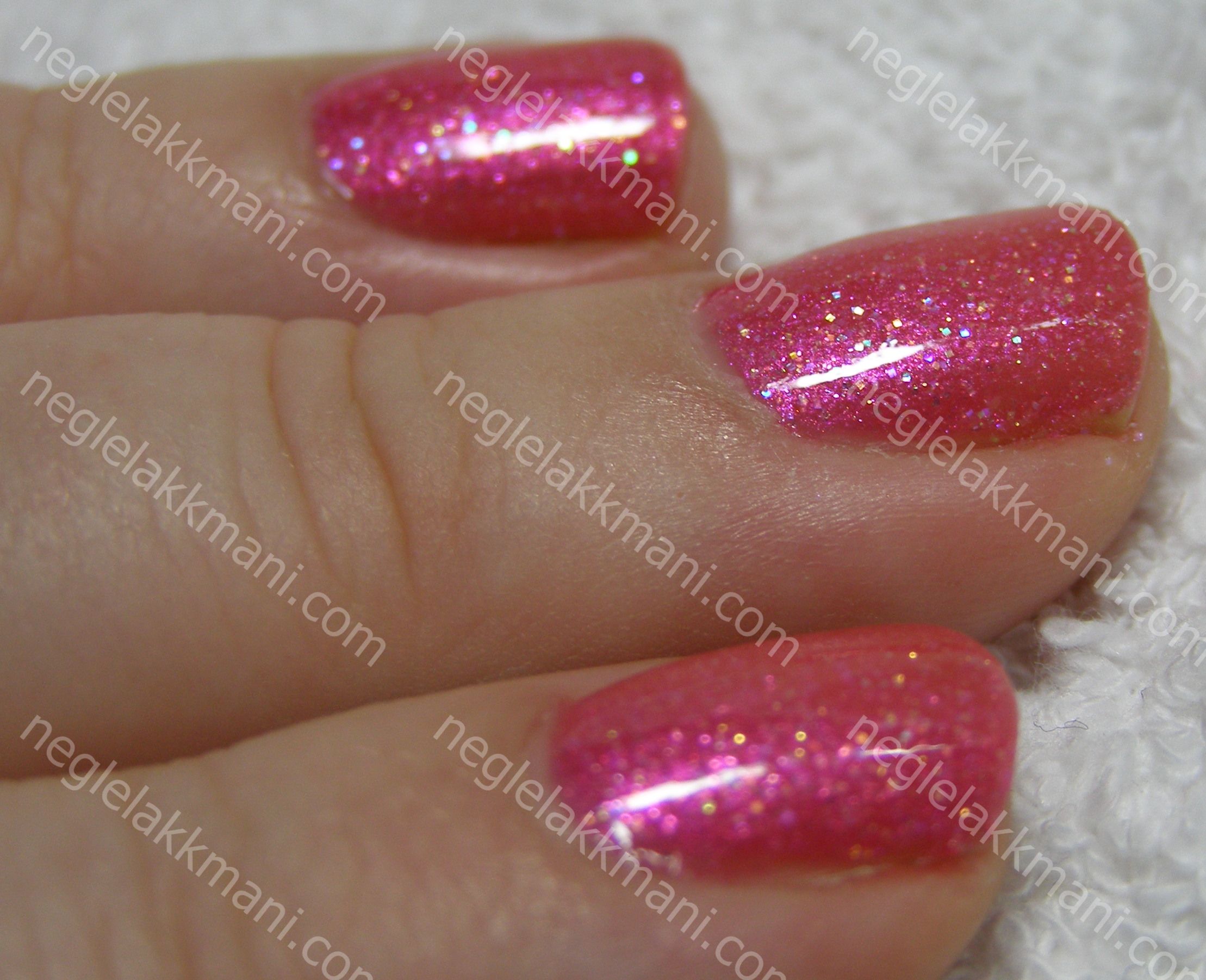 Ok, so as a favour to my foreign readers I'll add some words in English. I have CFS and sometimes I forget words even in my own language but I'll give it a try. Be gentle with me please! 🙂
OPI I Pink I Love You are a wonderful nail polish packed with glitter, it has a pastel colored rainbow-glitter in a fuchsia base color. It is opaque in 2 layers and has a wonderful sparkle. Glitter nail polish is hard to capture in a photo, that is the reason why I have more than one picture this time. It's taken under a OTT-Light lamp, when I tried to capture it under a normal lamp the color turned peach! (ouch!)
It is truly sad that OPI only release this collection in Europa and Japan. Spread the love, OPI!